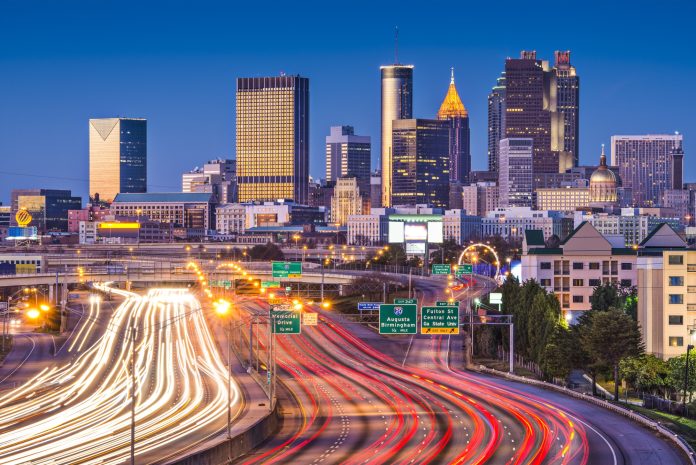 The Dallas Safari Club has resided in their titular town and hosted their January convention therein for 40 plus years. However after next year, 2024, Dallas has plans for the Kay Bailey Hutchinson Convention Center. Those plans won't be quick enough for 2025 so DSC needed a new spot.
They have picked it.
Atlanta, Georgia.
From DSC,
Dallas Safari Club (DSC) looks forward to hosting the upcoming 2024 DSC Convention and Sporting Expo in Dallas, TX, January 11-14, 2024. We are excited to again host the greatest exhibitor partners and attendees to our amazing Convention. The DSC Convention kicks off each year as the first major hunting and conservation show in North America. Inspired by true southern hospitality, we are proud to have delivered a world class event in Dallas for over 40 years.
The DSC Convention expects to bring together an estimated 40,000 individuals in total attendance, and approximately 900 exhibitor partners representing 72 different countries from around the globe, while spanning across 700,000-sq.-ft. of exhibit hall space inside the Kay Bailey Hutchinson Convention Center Dallas.
As we look beyond 2024, inevitable changes are in our future. The City of Dallas has announced a multi-year plan to demolish and rebuild the Kay Bailey Hutchison Convention Center, the site of our event for the last 14 years. While there is excitement about what will be a state-of-the-art facility here in Dallas, this massive project requires DSC to find a new home for our Convention for the years 2025-2029, until construction is complete.
After a comprehensive review 32 locations, spanning Texas and across the US, DSC is excited to announce that the 2025-2029 DSC Conventions will be held in Atlanta, GA at the Georgia World Congress Center. Our intense search and evaluation took into consideration convention center facilities, hotels, amenities, and international airport access, as well as regional outdoor lifestyle demographics. We are extremely confident that the Georgia World Congress Center will be the premier site to deliver successful DSC Conventions to come!
Dates for the DSC Conventions in Atlanta will not change from those previously published, and we are certain our exhibitor partners, attendees, and guests will continue to enjoy the southern hospitality, which is the hallmark of the DSC Convention. Atlanta representatives will be on hand at the 2024 Convention in Dallas to provide a wealth of information about the convention center, the city, and their commitment to delivering a world class experience.
In addition to the annual Conventions to be held in Atlanta, from 2025-2029, DSC is excited to announce that in 2025 we will begin hosting a second convention in Dallas each summer. Aligned with the DSC Foundation Gala, this Expo will feature many of our valued Exhibitor Partners, include evening events, and culminate with the annual DSC Foundation Gala on Saturday night.
While Dallas will always be home and we are very excited about the future of the new Kay Bailey Hutchison Convention Center, DSC looks forward to the opportunity to take the greatest hunting and conservation show on the road for a few years. We look forward to seeing you in Dallas, TX, January 11-14, 2024, and encourage you to please make plans to join us in Atlanta beginning in 2025!
Atlanta is an excellent convention town, downtown has food, lodging, entertainment, and they host a revolving plethora of regular attendees. It's an excellent choice for the show.