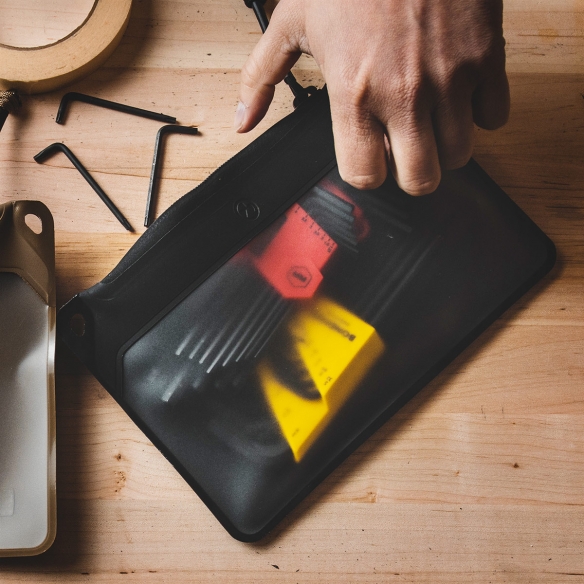 What is DAKA?
In short, Polymer Coated Fabric. This fabric allows a consistent and strong material that is both flexible and water resistant.
Where did the idea stem from?
"Cloth tool bags and a need to organize in a more durable fashion"-Magpul EVP
Features
-Reinforced Polymer with anti-slip texture
-Welded construction and YKK Aquaguard Zipper
-550 Paracord and Heat Shrink Tubing for Enhanced Grip
-Chemical resistant and non-hygroscopic
-Paint pen dot matrix debossed into body for identification marking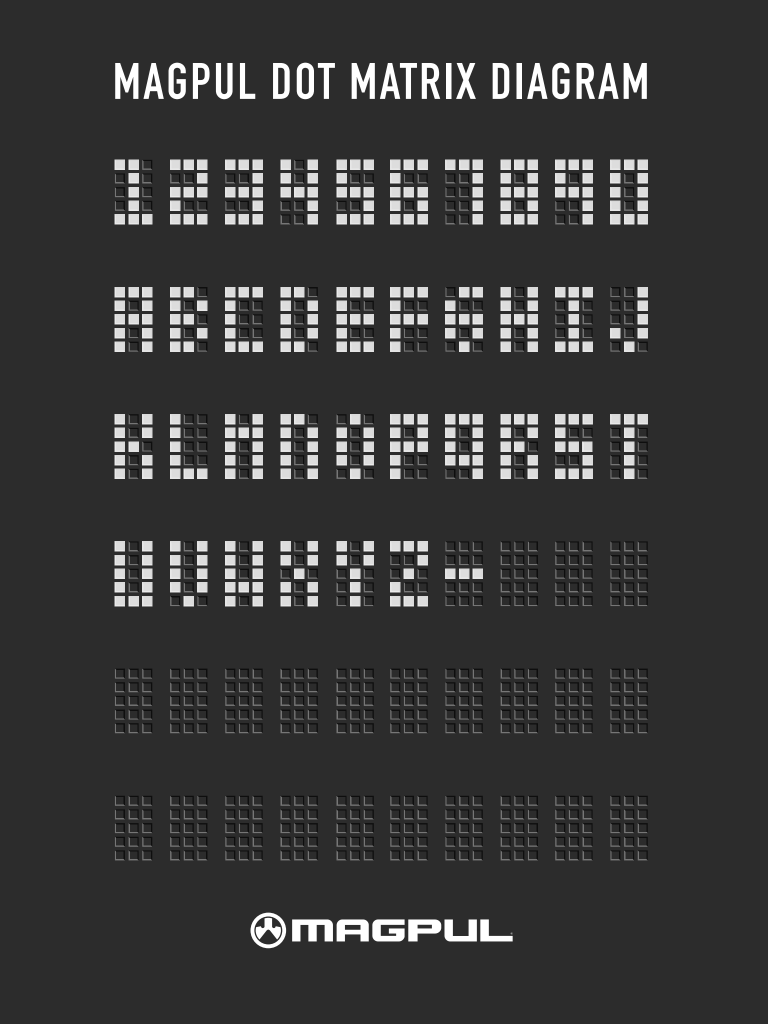 Sizes
3 liters to 6 liters
Small to Extra Large

Colors
DAKA comes in many different colors and also offers some see through pouches such as the Volume Pouch.
Your options for colors are Black, Stealth Gray, Flat Dark Earth, Olive Drab, Orange, Yellow, Red.
P.S. Yellow and red color are often used to identify first aid equipment or lifesaving tools.
Types of Products
Magpul has shown that DAKA is very versatile in the fact that they offer different products.
In both small and large size, this tray includes a magnet on one side of the tray (not the total tray). Often this can be used for small gun parts, some throw tools in there, others use it for ammo. It also won't take up a large amount of space when packing it from home to the shop due to the fact that it can come unbuttoned on the sides to lay flat.
Both bifold and non folding configurations, DAKA holds up strong in wallet form. Since it is a flexible material this wallet won't be uncomfortable in your pocket nor will it be heavy. Customers have washed the wallet before and no issues were seen, their license? Well not so much…Oops.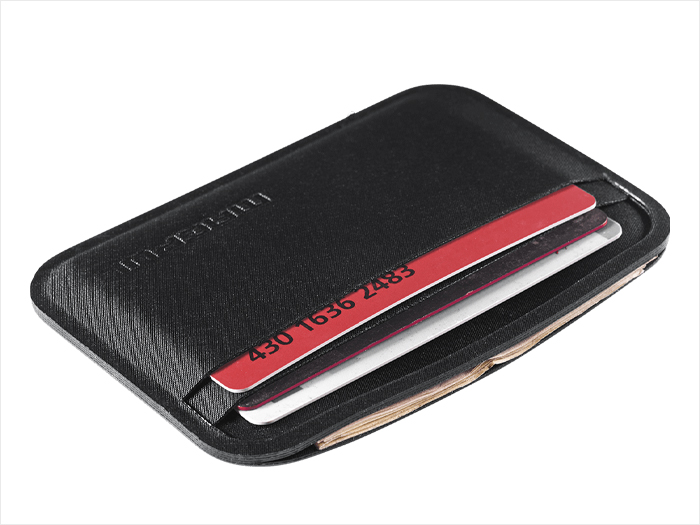 Yes, finally something to throw that can in if you are consistently taking on and off for operations.
Note: The suppressor pouch is not meant for use with a hot suppressor. Let it cool, as you should have to remove it anyways..
A personal favorite..the Magpul DAKA can.
From the website, Originally designed to house and protect Magpul Eyewear, the Magpul DAKA Can is a rugged, weather and dust-resistant, high strength polymer storage solution. Soft-surfaced high-density foam completely lines the interior of the DAKA Can, ensuring lenses, electronics, and other important items remain secure and out of the elements.
The top-loading DAKA Can lid closes securely with an audible snap and helps protect your valuable gear from dirt, dust and moisture. The DAKA Can makes a great crush-resistant storage solution for a wide range of personal needs, to include use as a snakebite kit, travel toolbox, loose ammunition storage, personal hygiene kit, and more.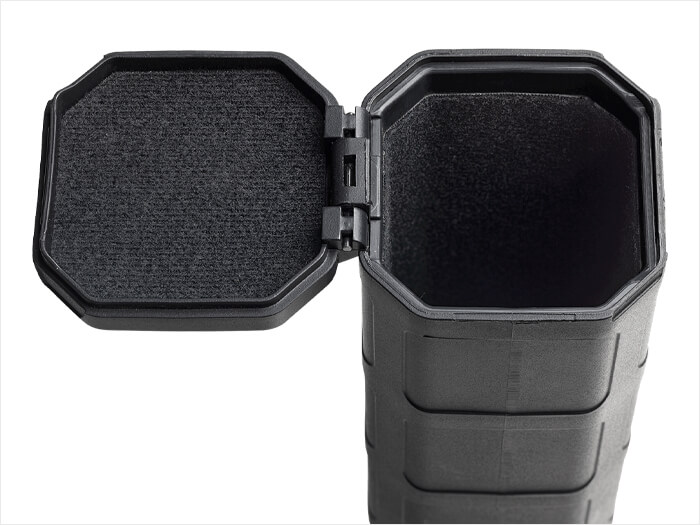 Uses/Personal Experience
Customers have gotten very creative with their uses of this. A favorite that I have seen is an instructor and USPSA GM using these for all of his pistols. It looked professional and he could mark each pistol pouch. It took away the big bulky boxes and allowed easy to throw into packs a pouch with a pistol and another pouch with magazines. I have also seen some pretty good med kits made with the yellow and red pouches.
From range gear to electronics, I use it for everything.

I have used these for my tools. It makes it very easy to grab the tools I need for a quick job on the range and leave the others. I have also used for ammunition. Bulk 9mm and .223 is much easier to grab from a water resistance pouch rather than boxes and plastic, and if you reload, you definitely need somewhere to throw that ammo.

The everyday life use though that has made my life much easier..? The volume pouch used for my meds. All of my pill bottles fit in the DAKA Volume Pouch and allows me to see what is inside.

Currently I have a DAKA pouch sitting on my kitchen counter housing my electronics cords and keeping those organized for when I go on trips to make an easy grab and go.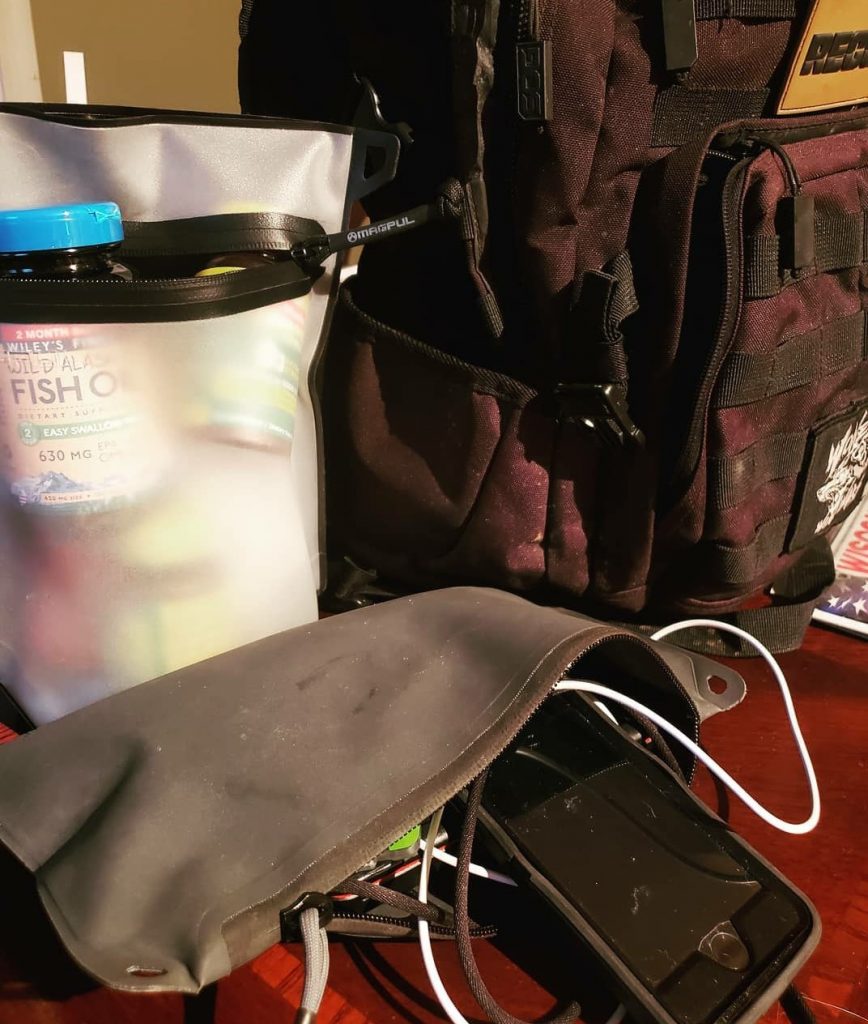 Future Products
"We keep coming up with new applications and also working on new products to better suit some specifics of different applications. There will be a lot of new things coming and another part of the line that addresses the weight of the existing material for backpacking and mountain hunting type applications."-Magpul EVP