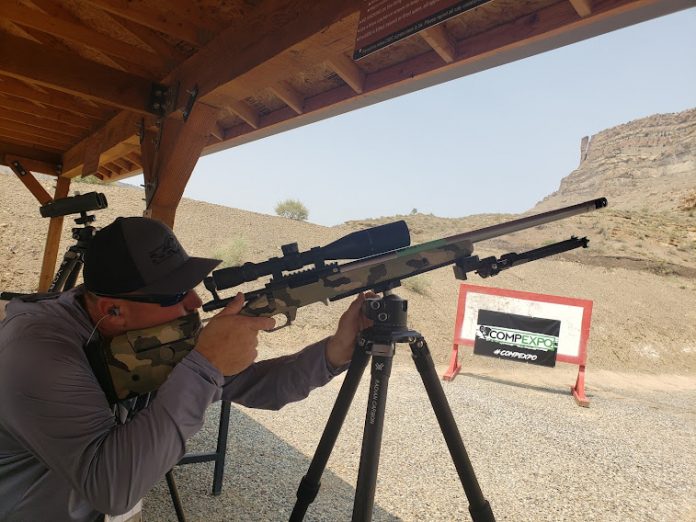 Vortex Optics unveiled their new Razor® HD LHT 4.5-22×50 FFP Riflescope. Built to be a rugged hunting scope yet the lightest in its class at 21.7 oz, it can be used to get your prize winning doe or still win you a precision rifle match.
The predecessor, Razor HD LHT 3-15×42, is still a quality lightweight hunting scope. Weighing in at 19.1 oz and featuring the HSR-5i reticle it is a great mid range hunting scope. Where it can fall short, personal preference as always, is in the magnification capabilities, the reticle, and it being second focal plane. The HSR-5i reticle in the 3-15×42 features zero wind holds on the reticle, while in the new 4.5-22 the XLR-2 gives you those holds. The illumination within the reticle on the SFP illuminates only the center dot, while the new FFP 4.5-22 illuminates the primary vertical and horizontal stadia.
I played with the new Razor HD LHT 4.5-22x50FFP Scope at the Comp Expo as it was mounted on a tripod and a Vortex Optics gun. We did some inclined shooting and engaged targets past 500m. The glass was on point with other Vortex glass that I'm used to and the turrets moved easily but with positive engagement.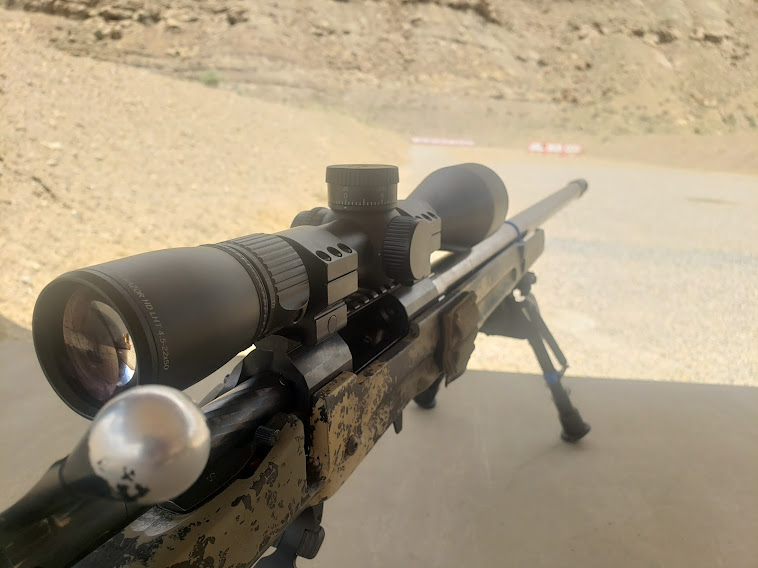 Features That Stand Out
First Focal Plane for easy and quick engagements.
The scope is very light for the capabilites of it, being 21.7 oz overall weight.
This scope features a capped windage turret. This means that the windage turret will only be able to be adjusted if the cap is removed and the turret turned for adjustment. This ensures the windage won't adjust if bumped. Huge for hunters due to leaning their gun against things or packing it onto a site.
The elevation turret allows it to be locked and unlocked.
The scope comes with Vortex's RevStop Zero ring. With this installed the scope has the ability to get to max 11 MRAD.
Pro tip, due to this scope not having an indicator for being a whole revolution up or not, installing the RevStop allows you to go back to zero and stopping your turns. Therefore you will know when you are back at zero or a revolution up.
For low light hunting engagements the new Vortex HD LHT features 10 brightness adjustments. These brightness options will illuminate the primary vertical and horizontal stadia.
The reticle for the LHT is very streamlined and not messy. The wind holds within the reticle only display the numbers 4. Meaning, the wind dots are less messy due to not having as many numbers taking up glass space. Quick and easy wind holds.
The magnification throw lever is very low profile to the scope yet still allows your fingers to easily grab it and turn it. The magnification adjustment ring turns very smoothly.
Parrallax is 25-infinity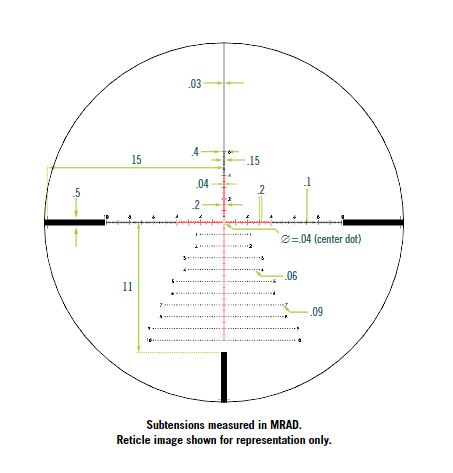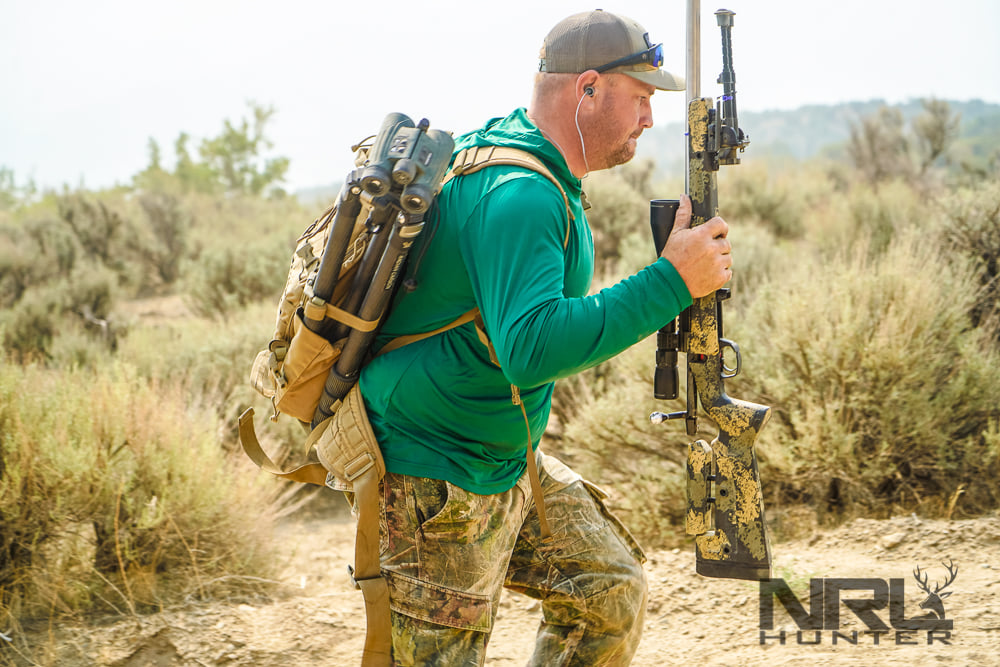 Specs
MSRP: $1,999.99
Magnification: 4.5-22x
Objective Lens Diameter: 50 mm
Eye Relief: 4.0 inches
Field of View: 23.5-4.7 ft/100yds
Tube Size: 30 mm
Elevation Turret Style: Locking – Exposed
Windage Turret Style: Capped
Elevation Adjustment Graduation: 1/4 MOA
Windage Adjustment Graduation: 1/4 MOA
Elevation Travel Per Rotation: 15 MOA
Windage Travel Per Rotation: 15 MOA
Max Elevation Adjustment: 75 MOA
Max Windage Adjustment: 45 MOA
Parallax Setting: 25 yards to infinity
Length: 13.3 inches
Weight : 21.7 oz
Precision Rifle Shooting with the Razor® HD LHT 4.5-22×50
Over the weekend myself and Isaiah Curtis of Curtis Custom Weapons shot the NRL Hunter Grand Slam. The NRL Hunter series entails having a rifle that weighs under 16lbs so weight is crucial. Using the lightweight 21.7oz allowed him to stay well under the 16 lb limit. During this match Isaiah ran the Vortex Razor HD LHT 4.5-22×50. He finished with a 72.60% in the Open Heavy division. These hunter matches include engagements out to 1000 yds. Isaiah proved that this "hunting scope" also has the capabilities of performing well in precision rifle matches.
Isaiah, a shooter and hunter, also had some prior time with the scope before the match and stated this..
"It's crisp and clear and won't break the bank– Isaiah Curtis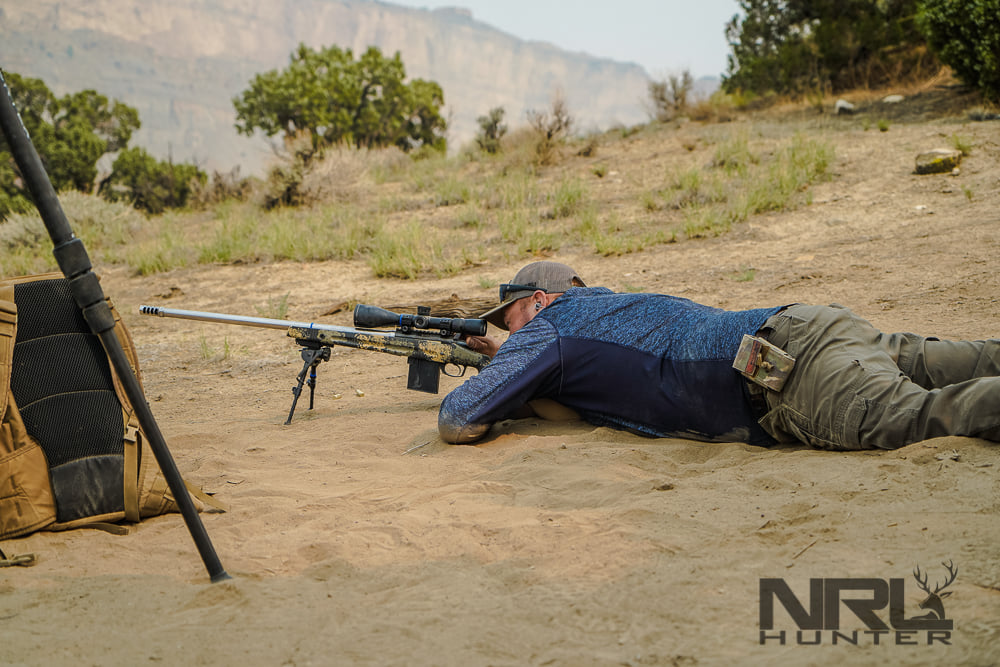 PSA: Vortex Optics has its own in/lb Torque Wrench which includes all the bits needed to properly install a scope…or whatever else you need. $149.99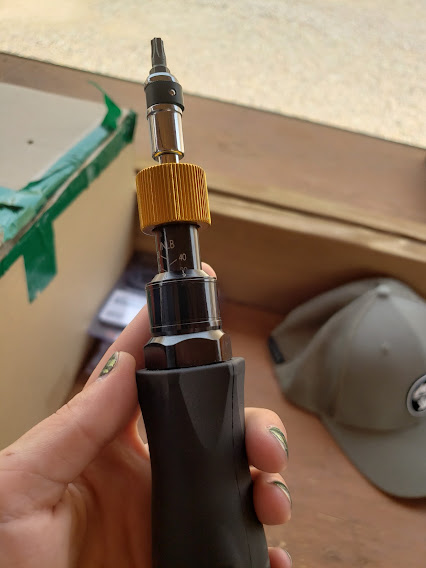 If you'd like to know the differences between all three types of LHT..because it can be confusing..see below.