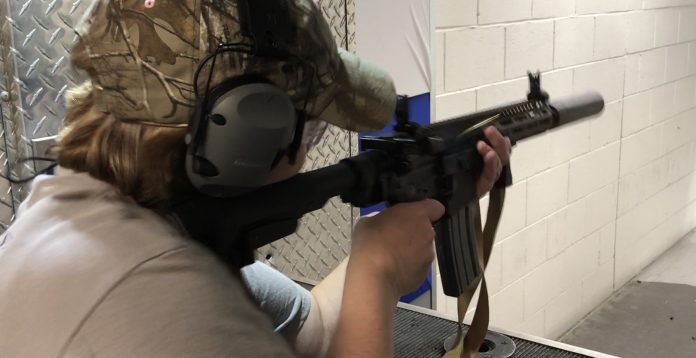 SHOT Show Range Day 2019 was not the only shooting opportunity in Vegas Yesterday. CMC and Troy held their own media event at the popular Las Vegas indoor shooting venue called The Range 702.
CMC, a Texas-based company, manufactures drop-in AR trigger groups. CMC offers a wide selection – including Flat bow and curved bow, single stage and two stage, in pull weights from 3.5 to 6.5 pounds. There are even some color choices for those looking for fun color-coordination of their firearm. CMC also offers AK47 triggers and Glock triggers.
I personally installed a CMC trigger in my S&W AR a few years ago, and have gotten hours of fun and increased accuracy out of it, because of not having to man-handle (woman-handle?) the original trigger weight.
Troy Industries, founded by namesake Steve Troy, offers a wide variety of firearms accessories – from rails, to muzzle breaks, to magazines and everything in between – all made in the USA. Many industry-leading firearms manufacturers trust Troy components for their new product lines.
Media had the opportunity to test-shoot several such firearms utilizing Troy components. My personal favorite was a suppressed .300 BLK. Hmmmm…. I AM looking for a new build…
More from SHOT Week coming soon!