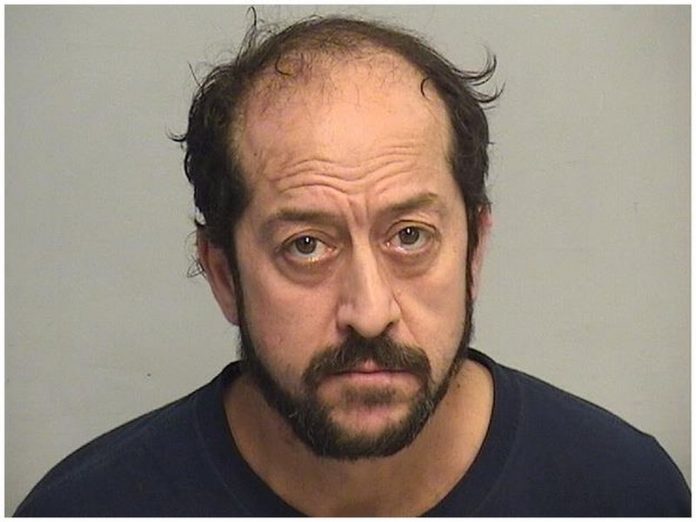 Chicago 'Red Flag' success it is not. Not remotely. Not even a little bit. Nothing about the 'Red Flag' law needed to exist to arrest this man for having a gun.
George L. Silva, 48, of the 26300 block of North Diamond Lake Road, had his bail set at $50,000 Tuesday on three counts of unlawful possession of a firearm by a felon. He is a convicted felon and had a revoked Firearm Owners Identification Card, according to a statement by the sheriff's office.
So Silva already couldn't legally possess a firearm. That isn't Red Flag, ERPO, or any other variant of the gap fill laws that supposedly catch those who 'might be a threat to themselves or others'…
Silva.
Is.
A.
FELON.
It is illegal in every and all sense for this man to possess a firearm.
"Our Patrol Division quickly recognized this individual posed a substantial risk to the community. Given the circumstances, deputies moved swiftly to petition the Court for an emergency firearm restraining order and search warrant, and when executed resulted in three illegally possessed firearms being seized," Sheriff John Idleburg said in a statement.
"This is a textbook case of the importance of the new red flag laws in Illinois."
No it isn't.
This man, if discovered with a firearm under the law before any of this red flag legal stuff, was committing a felony. He would be or should be arrested as a felon. He was a prohibited person with his FOID revoked.
Red Flag laws, ERPOs, and the laws of similar descriptor are all billed as this necessary stop gap for people who do not have a criminal record. Not as a method to enforce current law. Chicago is literally calling the extra laws just to enforce current federal and state laws a success. We needed new laws just to follow the old laws. That's the Chicago win.
They confirmed pad their murder clearance rate stats so I shouldn't be surprised… but still.