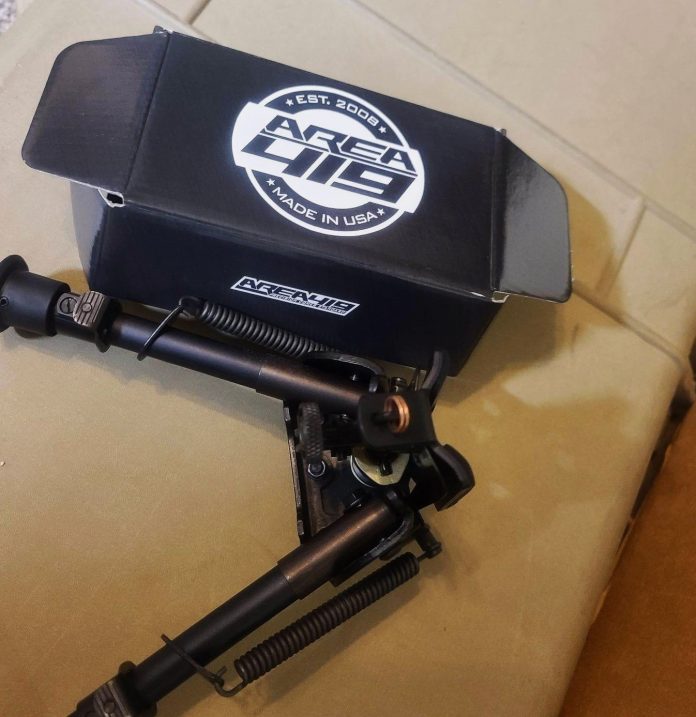 Arca-Swiss, it is everywhere in the firearms industry right now and for good reason. An ARCA compatible gun allows for easy adjustments and installs/removals of pieces of equipment such as mounting the gun onto a tripod or repositioning your bipod on the clock. ARCA is a simple clamping system type of mounting therefore adjustments are as easy as turning a knob.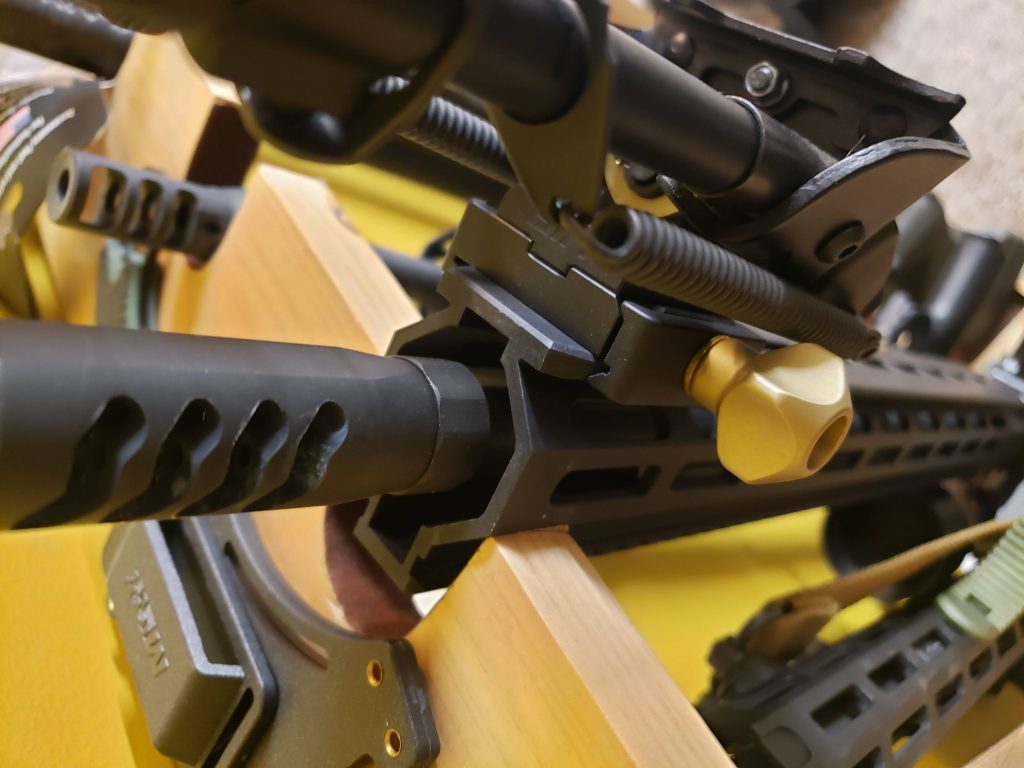 In a previous article we went over how to change your Gas Gun to the IWI ARCA compatible rail. Before the ARCA I was running a KAC URX M-LOK Rail with 1913 piece where I used my Harris Bipod with quick detach Picatinny mount. This allowed for quick removal and install however it didn't allow me to move the bipod back and forth dependent on the stage or scenario. This is why I went to ARCA. After changing my gas gun rail out I now had to figure out how to connect a bipod.
AREA419
In comes AREA419. A well known company in the precision rifle world. AREA419 is mainly known for their muzzle devices, reloading equipment, and ARCA compatible equipment such as rails, bags, and barricade stops. In this instance we are looking at their Harris Bipod ARCA adapter.
Harris Bipod ARCA Clamp Kit
The Harris Bipod Swivel style will naturally come with a rounded shape housing on the top and a clamp that connects to a swivel stud. Swivel studs are often found on hunter style stocks. Other chassis style rifles or AR type will need an adapter such as a quick release 1913, ARCA, or even a direct mount M-LOK. For the ARCA rail that was just installed on an AR-15 ARCA rail we will need the ARCA adapter.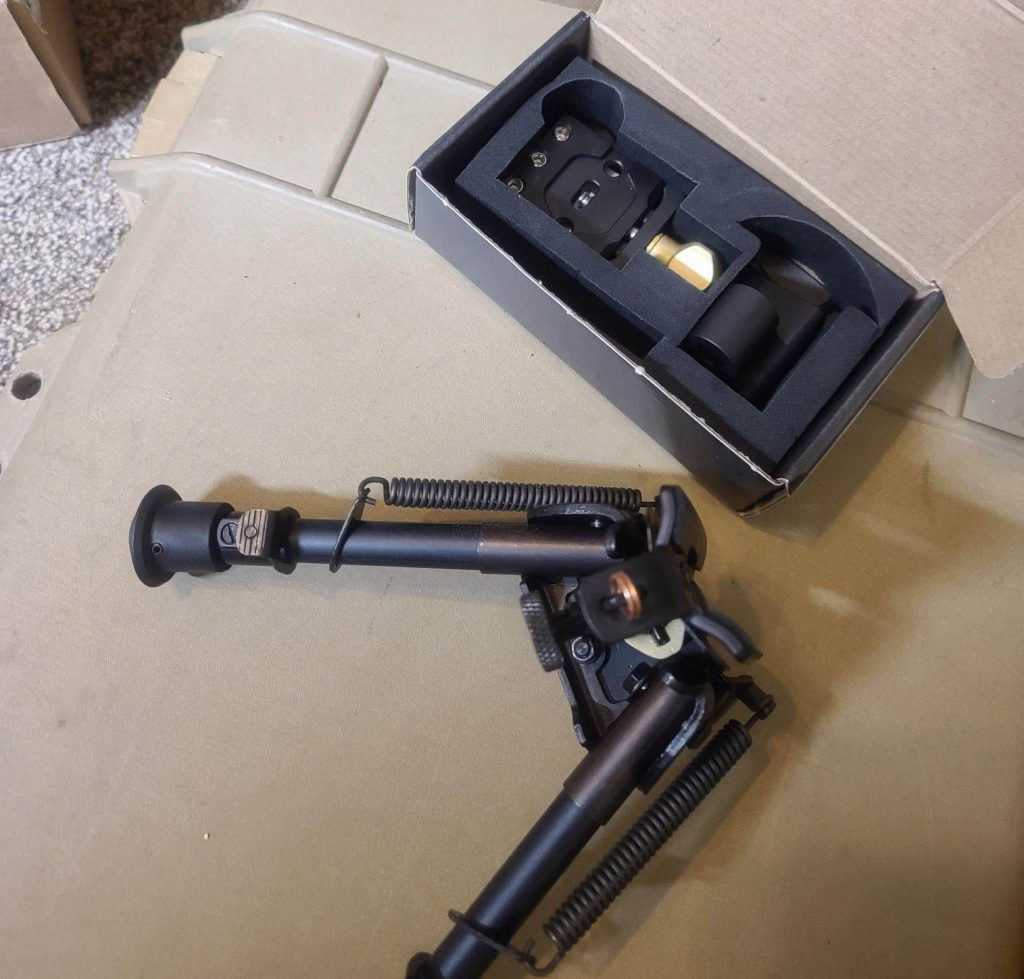 Specs
Price: $100
Comes with Harris Adapter and ARCALOCK Clamp Base
Replaces the swivel stud mounting platform
Works with the factory tensioning screw or a KMW Pod Loc
Machined in house from 6061-T6
Type III Black Hardcoat Anodized
**Does not work in conjunction with Barricade Stop**
Weight: 0.5lbs
Dimensions: 6×3.5 ×2 in
Install
Install takes about 5 minutes if it is your first time and it's pretty simple. See the video below for help.
Note: In the video below AREA419 is only showing how to install the adapter, not the clamp. The adapter is the tough part, the clamp is just two screws onto that adapter. The KMW Podloc that he is installing is a tensioning lever that replaces the tensioning knob. Also a great upgrade.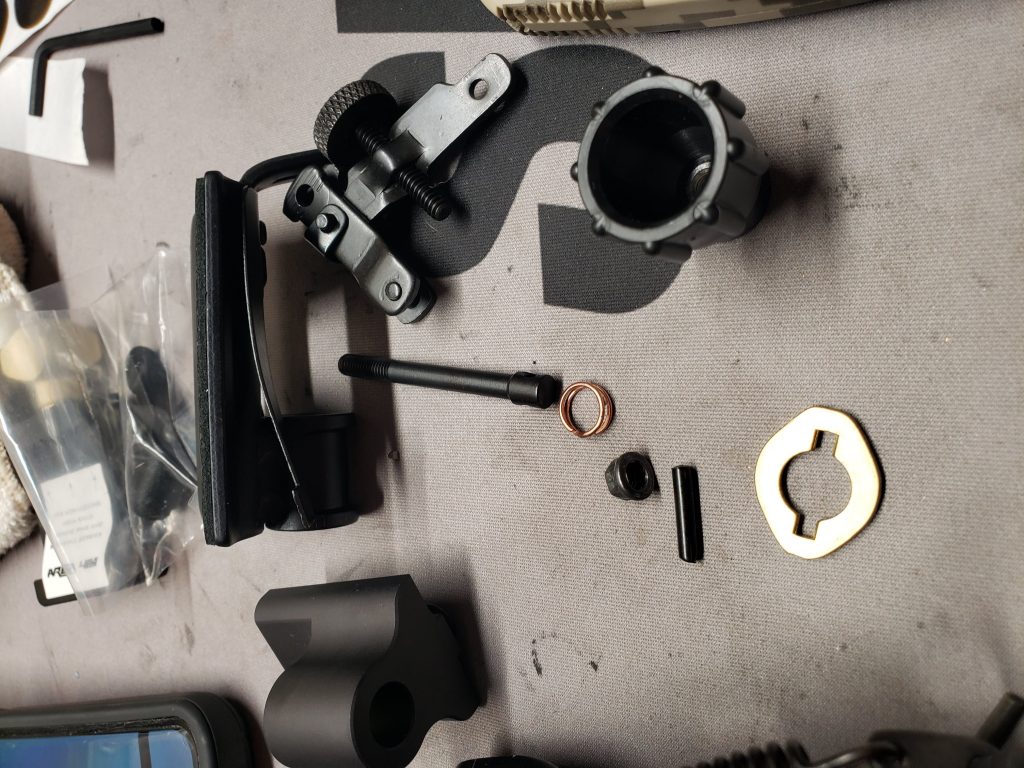 Tools Needed
1/4″ socket
1/8″ Allen Wrench
Personal Review
AREA419 always has great machining and parts. Right away I noticed that they didn't use the cheap YFS screws from China which is fantastic as those need to be pretty strong in this case due to the stress being put onto the clamp.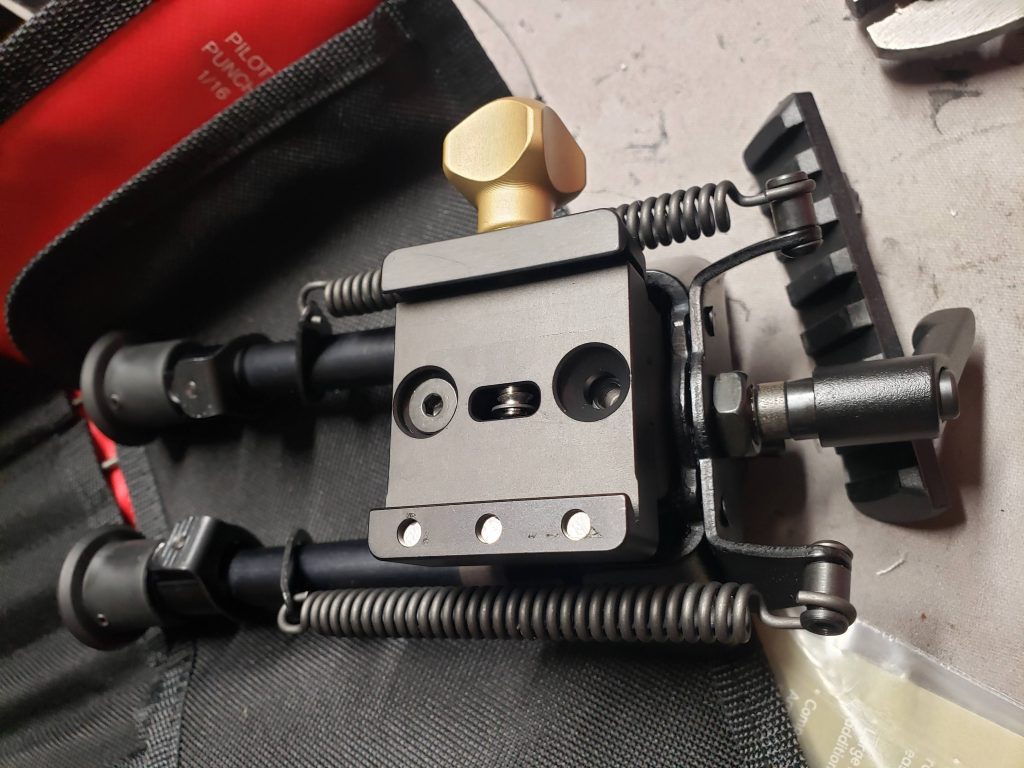 Everything works intended however, there was one issue that I ran into and have heard from others. When tightening the clamp onto my IWI ARCA rail I found that I have to tighten it on to almost not being able to remove it, and if I don't it will become so loose that it can fall off. Now first I would think this may just be the machining of both the rail and the clamp not really working together, however I did hear the same thing from someone else who was running a different rail. This issue may be because of the small pins that are machined into the clamp which are there to soften the blow of the clamp tightening onto the rail and not do any damage to the rail.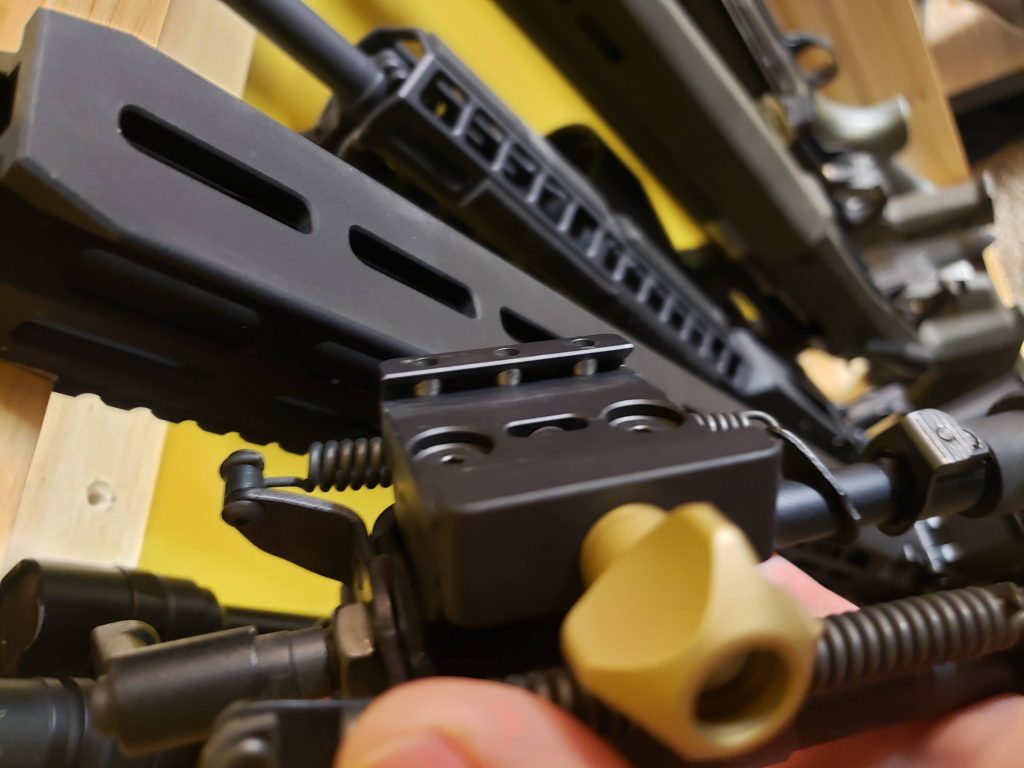 Remember, ARCA is still very new in the firearms industry and AREA419 is one of the first and few to even put a harris adapter out. So it doesn't make me say no to AREA419 products at all because they do put out some of the best machined pieces in the market.
Other Options
If you did want to do a side by side comparison of what works on your firearm, the only other company I know of that is even making these is Really Right Stuff (RRS), which again makes industry leading things such as tripods and are THE company that set the industry standard for ARCA. Their adapter is below.
RRS Harris Bipod Adapter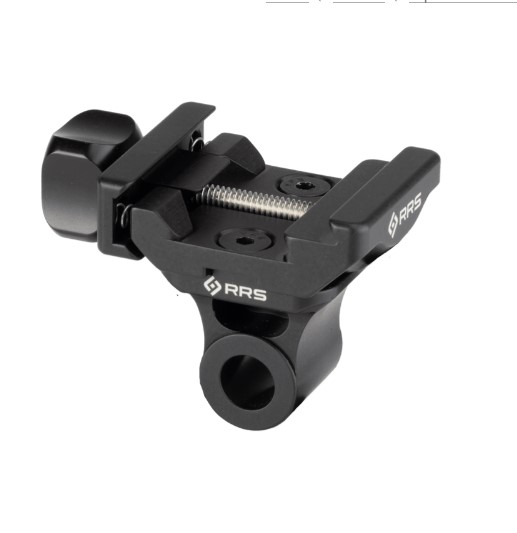 Note that when purchasing you need to buy two items, the adapter and the type of clamp you want. For instance, if you want the type of knob as the AREA419 has, purchase the Bipod Adapter and the BTC-Pro.
To Purchase AREA419 Adapter
Click here to purchase the AREA419 bipod adapter kit with all parts necessary included.
Note when purchasing, the photos show the Harris Bipod however the bipod does not come with the clamp. You are only purchasing the clamp. Also, it is only compatible with the "S" style bipods. This is due to the swivel lever redesigning the housing. If you have an older style bipod this clamp will not work.