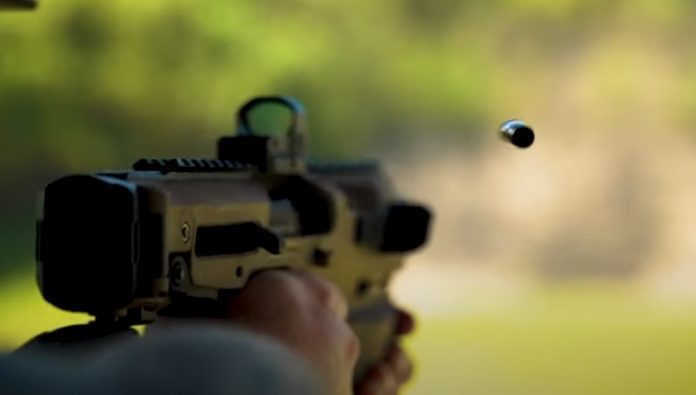 This new conversion kit from CAA, the MCK TAC, is a "Glock brace" (as occasionally described) that is actually compatible with 120 or more models of handgun. The new upgrade is an extension of the Micro Conversion Kit line. Available in a wide variety of colors and camouflage patterns, the MCK TAC is one of the smallest "PDW conversion kits" available yet
An MCK TAC retrofit conversion kit is also available (for a variety of different handguns).
That means that no matter which pistol magazines you use to feed your handgun, you'll likely be able to make a PDW out of it.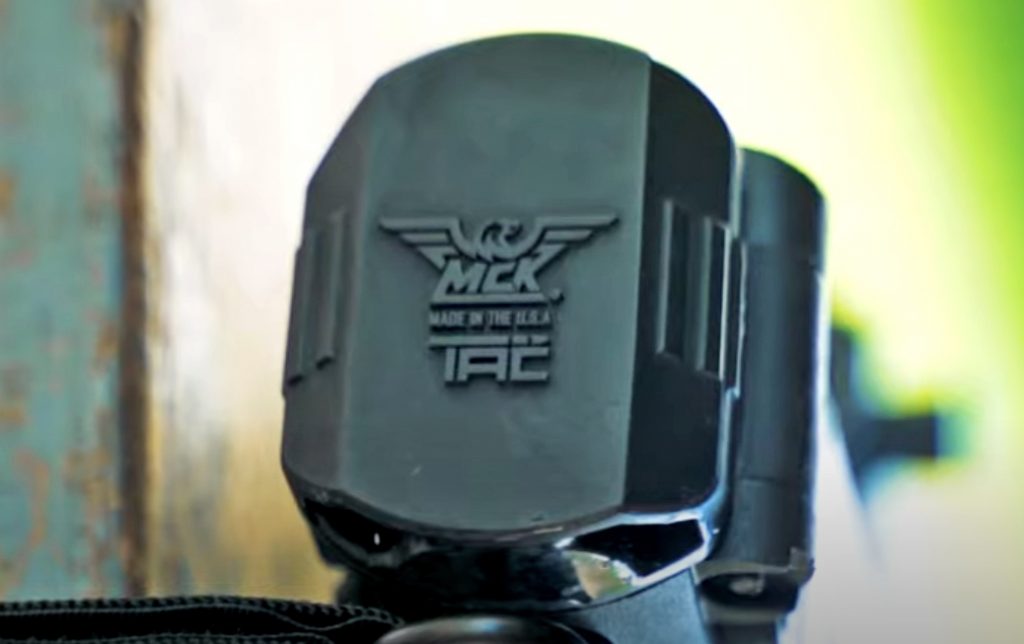 The MCK TAC is designed for close-in type defensive work (hence the PDW angle), including "close protection" (i.e. VIP/PSD uses), providing what is essentially an add-on shooting platform expansion. There is no stock on the MCK TAC as it is not intended to be shouldered.
Instead, it is stabilized (insomuch as any weapon using sling tension can be stabilized) as described by the manufacturer below.
The MCK TAC ships with a special Bungee sling, sling swivel, and rail-mounted thumb rest for added stability when accuracy and control truly count.
The combination of the shooter's arm at full extension and the resistance from the bungee-style sling creates a steady platform for added accuracy and control when shooting the MCK TAC.
Installation is fast, simple, and largely intuitive (as Travis Pike has previously reported.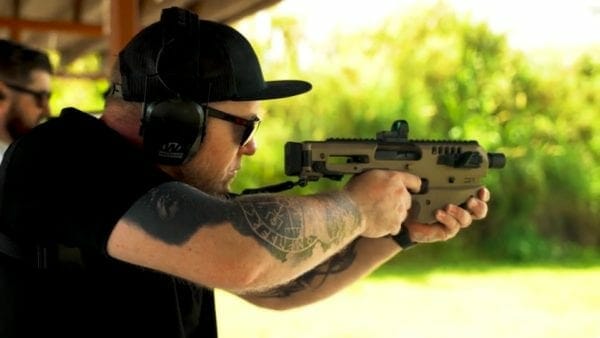 LTC. (Ret.) Mikey Hartman, CEO of CAA USA advises,
"Born out of demand by private and military security firms, we put our engineering team to work on creating the most compact and discrete MCK (Micro Conversion Kit) to date. Presenting the MCK TAC. The TAC is suitable for all real-time scenarios in which concealment and speed are paramount. Taking cues from the shooting dynamics of firearms like the HK MP5K, the MCK TAC, with included bungee sling and swivel is the ultimate compact shooting solution. Not only are we releasing the MCK TAC, but we've also created a TAC upgrade KIT to retrofit any existing MCK to the new TAC configuration. The TAC rear compartment keeps you in the fight by adding storage for an additional CR123 battery for your weapon light or optic, up to four 9mm rounds or even hearing protection."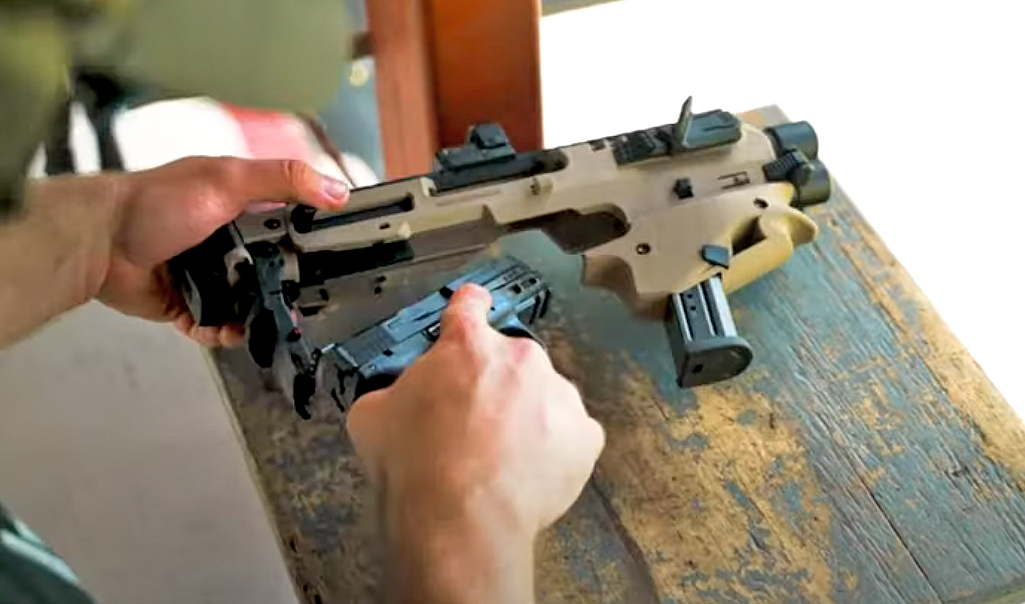 Sling Tension Shooting
"Sling tension shooting", also referred to as the "SAS method" was first popularized (if that's the right word) by images of the British Special Air Service, though other units have used it. Sling tension shooting is, as described above, a push/pull method.
MCK TAC