For those looking to add a first, a subsequent, or perhaps a supplemental handgun for defensive and practical use, listen up please… or rather read.
You need a Glock 19.
Now that I've made Glock haters lock and load their keyboard systems and allowed Glock fans to raise a standard of triumph…
These work too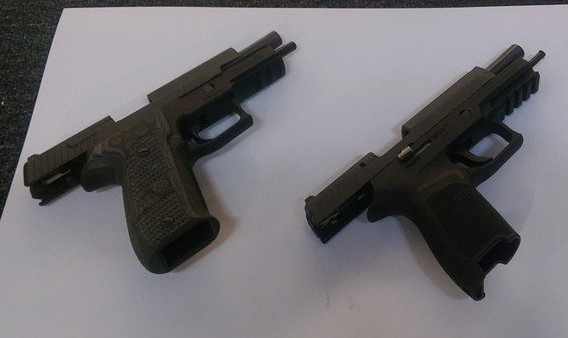 That's a Sig Sauer P226 and the newer P320.
I could keep posting more by picture but this brief article would get very heavy digitally speaking. Let me write it out
Glock: G17, G19
Sig Sauer: P226, P229, P320, SP2022
Smith & Wesson: M&P9
Heckler & Koch: P30, USP9, VP9
FN: FNX9, FNS9
Walther: PPQ
CZ: 75B, 75D
Ruger: American (perhaps, very new)
Springfield Armory: XD, XDG (Mod2), XDM
Beretta: 92, 92FS, 92G, M9A3, PX4
The above is a starting list for your consideration. You need a Glock 19 or rather a firearm, likely on that list, which operates like a Glock 19.
They are reliable.
They are simple.
They are consistent
They are built for the modern realities of a Defensive Gun Use (DGU).
As a buyer looking for a defensive sidearm those are your requirements. These are most important if you are considering your first defensive handgun or buying a supplemental one. So pick a Glock 19 (off the list above or like firearms)
Reliability
put simply, is the fact these guns work in unfair conditions. A DGU situation by its very nature is an unfair condition. Someone or ones have the ability to cause you and yours great harm, they are close enough to deliver that harm, and they are in the act of committing that harm. This situation likely happened very suddenly and with little warning. It is not the moment to be relying on a bargain safety device.
You need that firearm to deliver force, right now, regardless of your situation moments prior. The gun can't care if it's raining or cold and wet, if you were knocked down or fell in the mud. It shouldn't care if you're down to one hand because of injury or dragging a loved one to safety. It must respond to your need, right now, for defensive force.
Your "Glock 19" (selected from the list above) has an established track record or are establishing track records of working under unfair conditions.
Keep it Simple. The Glock 19 is a practically ergonomic and easily maintained firearm. It has three external controls a slide stop/release, a magazine release, and the trigger. Only three functions to remember and practice. It disassembles into five major components without any tools, the slide, barrel, recoil spring, frame, and magazine. All of them can be cleaned and maintained with a cotton rag and the included cleaner tool in the box.
The Glock 19 is a machine and requires maintenance and competence. Neither task is difficult because the Glock 19 is simple. From the list above you will see a solid parallel to my description of the Glock 19 with the rest of the firearms. Simple use and ease of maintenance are standard among them.
The last item I'll turn your reader eyes toward is the caliber. 9mm lends itself perfectly to the simple criteria by being easy on shooters with recoil, being an effective round, and being low cost to supply and stock.
Consistency
It is a factor I feel gets too little attention. The size, fit, and function of the Glock 19 and its peers lends substantial advantages to its shooters. Ergonomically designed around strong two handed shooting positions and equipped with highly functional factory triggers and sights (often easily further refined aftermarket) make these firearms among the best for new shooters both male and female. Size and weight reduce recoil severity significantly and allow rapid, accurate, and consistent shooting. Steer clear of pint sized pocket pistols, they work against you in this regard.
DGU Realities
Honest question, how many rounds do you need in a fight?
The answers I get to this question run the gamut from the blank stare of "I never considered that." to "One? I hope." But eventually, after contemplation, settles on the accurate answer of 'as many as it takes'.
That's great, it's realistic and we're starting to break that dangerous myth of the 'one shot stop'. I say starting to because often the next sentence of the conversation is "Well if I can't do it in five/six rounds I'm really in trouble." Yes, yes you are really in trouble if the fight lasts beyond those first shots so why are we looking at less than ideal firearms for when we're "really in trouble".
The answer is murky one. Some odd preconceived notion that a larger, easier to shoot, and higher capacity firearm not being the best tool because… they usually have nothing when they say it aloud. Many of these people aren't even using the firearm for a daily carry but plan it for home defense handgun which adds further logical dissonance to picking something outside the Glock 19 peer group. A Ruger Vaquero is an incredible gun in its own right but doesn't have the mechanical characteristics to serve this defensive role efficiently.
The Glock 19 holds fifteen rounds stock from the factory. That's the lowest capacity of anything on the above list. That gives its user ten more shots when they reach the "really in trouble" line before needing to reload, another quick and simple process on a Glock 19. "Trouble" is the exact moment you need reliable, simple, and consistent… and you need it right now.
You need a Glock 19
P.S. My personal "Glock 19" is a Sig Sauer P226, alternatively a Glock 19 Gen 4. Pick your Glock 19 wisely.
Source Article from http://248shooter.com/index.php/buying-a-new-defensive-pistol-you-need-a-glock-19/