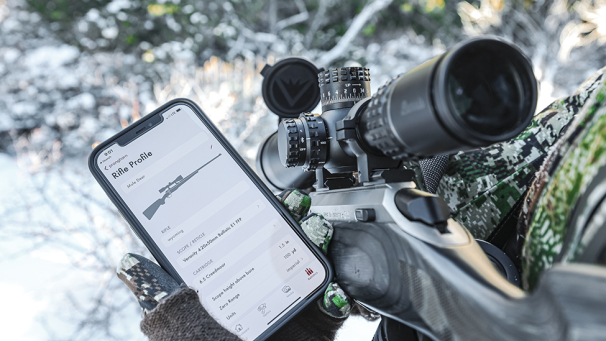 Burris Optics, a leading manufacturer of hunting optics, has introduced a new rifle scope they say aims to revolutionize the industry. As they tell it, the Veracity PH 4-20x50mm is packed with cutting-edge features such as the Programmable Elevation Knob (PEK) system, high-quality optics, and other high-tech goodies. Get ready for a detailed look at the impressive features of the Burris Veracity PH 4-20x50mm.
Let's see what Burris had to say in the rest of the release.
The Burris Optics: Veracity PH 4-20x50mm
Burris Optics, known for pushing optics forward with products like the Eliminator Riflescope and Oracle Bowsight, has introduced a revolutionary rifle optic, the new Veracity PH 4-20x50mm.
Featuring the new PEK (Programable Elevation Knob) system, premium optical clarity, a built-in Heads-Up Display (HUD), and Bluetooth connectivity for uploading custom ballistic data from the new BurrisConnect Mobile App, the Veracity PH takes hunter confidence and performance to the highest level.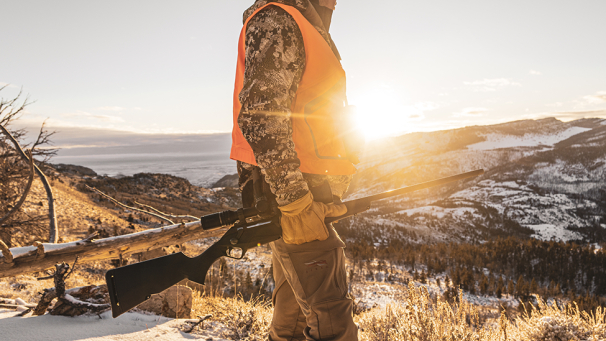 The most precise hunting optic ever produced by Burris, the Veracity PH 4-20x50mm introduces features that redefine what is possible in a riflescope. In addition, it sets a new standard for confident point-of-aim/point-of-impact performance at extended distances.
These features build on years of research and development to "do the math" for the shooter and achieve precise shot placement easily and efficiently. It provides an accurate dialing solution extremely fast, eliminating time lost to hesitantly fumbling with dope cards and data sheets. Instead, it allows hunters to apply valuable time to focus on getting clean, controlled shots on unpredictable targets.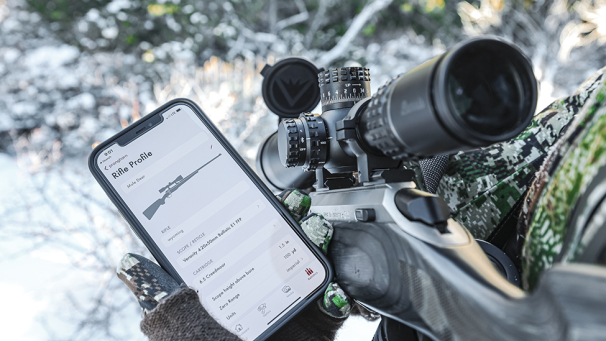 This complex-to-simple performance centers on the Veracity PH's PEK (pronounced "peak") system and a robust yet easy-to-assess heads-up display showing the exact dialed distance, wind hold, rifle cant, and battery level. Coupled with user-configurable and uploadable ballistic data via Bluetooth connectivity through the BurrisConnect App, hunters can be assured of precise aiming.
A digital position sensor in the scope's clickless elevation turret achieves 1/10 MOA equivalent adjustability for near exact dial-in to distance in yards or meters—unprecedented precision in today's conventional scope technology. Additional ¼ MOA laser markings on the elevation turret provide redundancy for peace of mind on any hunt allowing the shooter to still dial to distance and complete their no matter the circumstances. Simply range the target using any rangefinder, dial to the distance in Yards or Meters displayed on the scope HUD, and fire.
The Veracity PH utilizes stand-alone programming in a fail-proof platform, and Wi-Fi or cell service is not needed to use the BurrisConnect App after it has been downloaded. Bluetooth connectivity between the mobile device and scope is required only when uploading ballistics or changing scope settings, making this a proper "set-and-forget" system. With this app-to-scope integration, shooters can create customized ballistic profiles for multiple bullet weights, rifles, and shooting locations and easily upload the desired profile whenever needed.
Boasting a 5x zoom system and high-performance glass with exceptional brightness and clarity, the Veracity PH is built around the award-winning Veracity 4-20x50mm, covering the needs of hunters engaging game close-up or far away in all lighting conditions. The Wind MOA FFP reticle is a front focal plane design, making hold-off and hold-over compensation accurate at any magnification. Side focus/parallax adjustment ensures the target image matches the reticle focal point from 50 yards to infinity, thereby eliminating parallax error on extended-range shots. Both windage and elevation turrets feature zero turn-stop adjustment, so shooters never lose zero.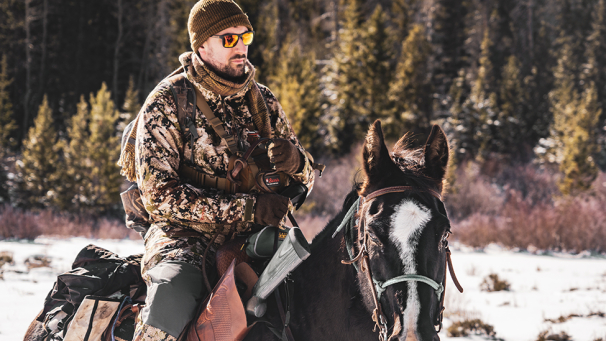 Burris set out to provide hunters with a class-leading rifle scope that bridges the gap between today's advanced ammunition and firearm technology. It's a solution for shooters of all experience levels seeking a fast, reliable, and uncomplicated aiming solution for any hunting scenario.
With its easy-to-use operation, intuitive data presentation, and ability to work with custom ballistic profiles, the new Burris Veracity PH 4-20x50mm can maximize every hunter's potential for success in the field.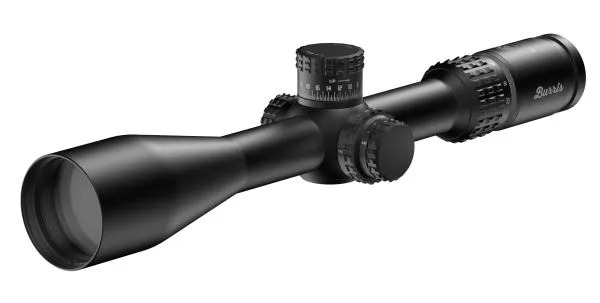 Burris Veracity PH 4-20x50mm Specifications
Item Number: 200200
Magnification: 4-20x50mm
Objective Lens Diameter: 50mm
Tube Diameter: 30mm
Field of View (Low to High @ 100 yards): 26 – 5.5 ft.
Eye relief (in.): 3.5 – 4.25
Exit Pupils – Low / High (mm): 12 – 2.5
Diopter Setting: +2 to -3
Reticle Plane: Front
Display Plane: Rear
Reticle: Wind MOA FFP
Display Illumination: Rotary Dial, 5 illumination settings
Battery: CR 2450 x2
Length (in.): 15
Weight (oz.): 27.2
Elevation Turret Marking Graduations: ¼ MOA
Elevation Turret Digital Resolution: 1/10 MOA
Total Elevation Adjustment Range*: 66 MOA
Elevation Turret Travel Limit**: 33.8 MOA
Windage Turret Graduations (Clicks): ¼ MOA
Total Windage Adjustment Range*: 37 MOA
Windage Turret Travel Limit**: 24 MOA
Parallax Focus: Side Focus
Parallax/Focus Range: 50 Yd. to Infinity
Operating Temperature: -20° to +140° F
MSRP: $1,200
* Example: 50 MOA total adjustment range equates to roughly 25 MOA in either direction from center.
** Rotation-limited dial (12 MOA left or right from zero position)
** Utilize Gun University Scope Mounting Primer to set up your glass.
For a complete overview of the Veracity PH 4-20x50mm rifle scope, including an unboxing video and tutorial videos, check out BurrisOptics.com.