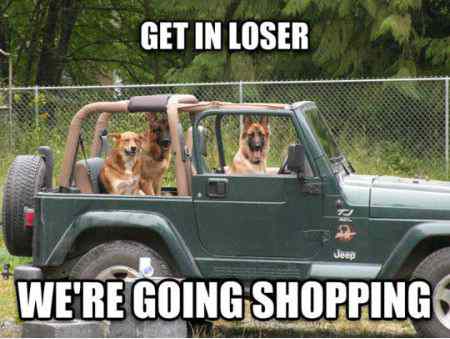 Budget gear.
Go ahead, cringe at the topic. It doesn't say Haley Strategic or Crye Precision so it's garbage, right? A few months ago I was challenged by a friend to create a SHTF loadout for under $100. The goal was to create a kit that included top, bottoms, and a chest rig in a useable camo pattern that a normal non-gear aficionado could get by with during a survival/SHTF scenario. After dwelling on the task at hand for some time, I wanted to do one better.
I wanted to add a backpack system into the kit as well. After spending some time scouring the military surplus websites and eBay receipts on past purchases, I came up with what I believe to be solid, usable budget gear that anyone could afford.
Step One: The King Of Camo – God's Plaid.
The holy grail of camouflage, sent to us from the Lord himself, the famed M81, the U.S. Woodland camouflage pattern. It is seen in every military surplus store in the nation, hundreds of films, often copied but never duplicated. It has a cult following on social media and, often times, can fetch a premium price due to it being phased out by the military quite some time ago.
As you can probably guess, I have centered this kit around the woodland camo pattern.
Browsing surplus websites, one can find quality military surplus tops and bottoms for a very good price. Most of what's left on the market is ripped and faded, but with some careful searching I was able to find serviceable U.S. surplus BDU pants for $7.99 and a top for $5. Not too bad for quality and durable clothing.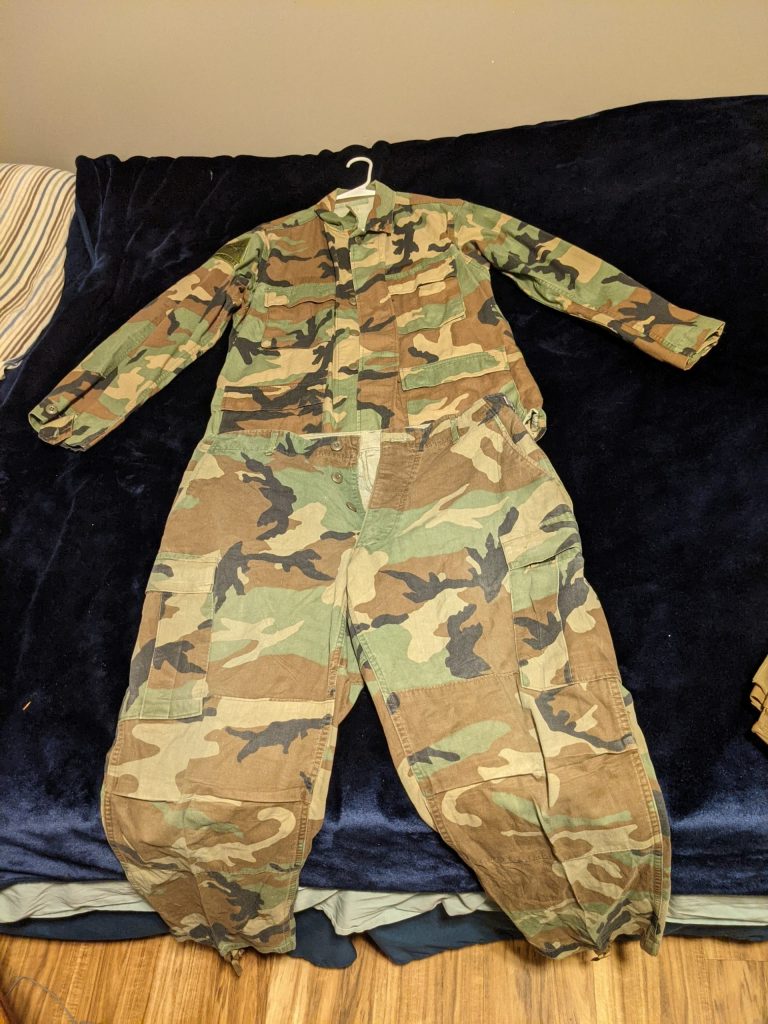 Step Two: A Rig To Match
The next phase of my search was a little more difficult: finding a chest rig to match the M81. With its cult following, an M81 chest rig was going to be very difficult to make my budget. While there are many M81 Fighting Load Carriers (FLC) on the market, I have used the FLC in my military career and was not impressed. The system is useable, but after buying the FLC you also have to purchase pouches. The FLC just wasn't going to cut it.
After spending several hours browsing the web for something that would match my M81 shirt and pants, I was about to give up. While the woodland pattern clothing was affordable, I was struggling to find a suitable chest rig to match. It was by dumb luck in the form of an emailed newsletter that I found a Marine Corps issued coyote-colored Tactical Assault Panel (TAP). Since this piece of equipment is relatively new to the military (and I have yet to be issued it), I started watching videos and reading reviews of the system. The TAP appeared to be a quality piece of equipment for the price. Add to cart. Overall cost, $35.
Step Three: A Backpack, Like Dora's
Now, there is no shortage of backpacks on the market. An Amazon search will reveal thousands of bags that would fit the budget of this gear build, but I didn't want imported sweat shop garbage. I put too much time into this kit to sell you all on a garbage piece of equipment. I could only think of one surplus bag that would fit: the ALICE medium ruck. These bags are all over the surplus market; I was able to find a European issued woodland pattern pack. While the European woodland pattern doesn't quite match the U.S. issue, it was close enough for me. These bags are also available in Olive Drab, which would have worked just as well. Cost, $35.
Now, for all those mathematicians in the group, you may notice that I have some cash left over. This last $17 dollars I leave in the bank as most of the items I purchased for this article were in orders large enough to meet the requirements for free shipping. It would be unfair to say a $5 pair of pants cost me $5 but calculating shipping into these orders was too difficult. Because of this, I leave the remaining sum of my $100 budget to account for costs incurred through shipping and handling.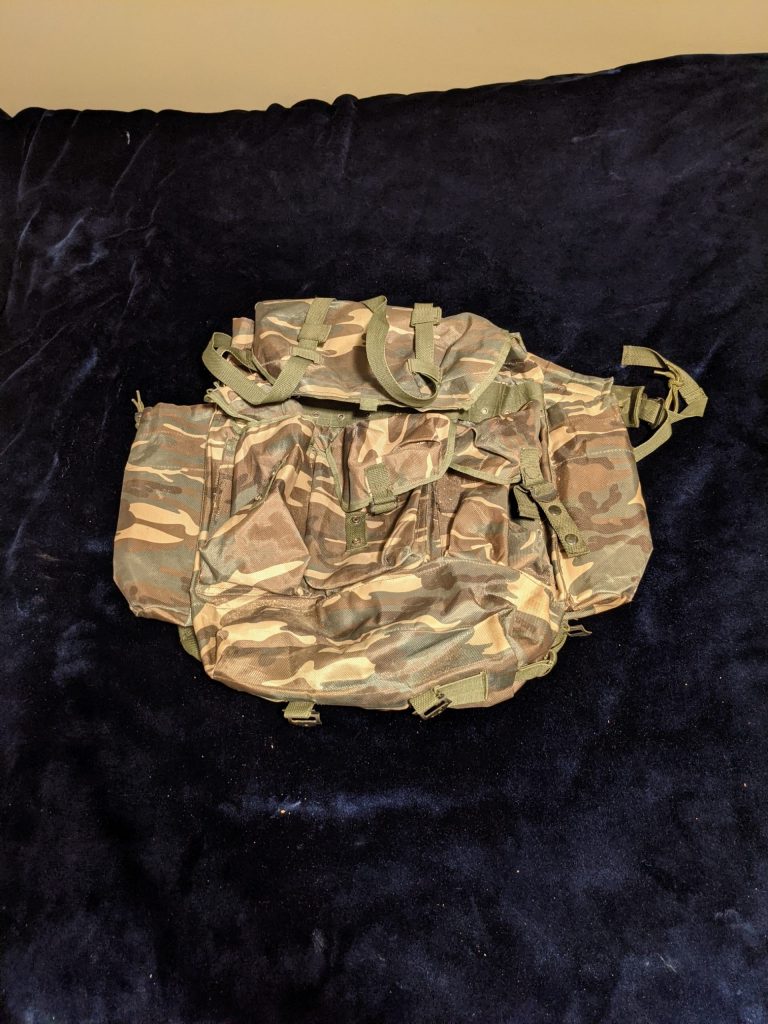 Step Four: Accessorize
There are many more pieces of budget gear that you could add to this kit, but what I tried to build here was just the basics for a survival/SHTF set up. Below I have listed a few more items and considerations to think about before purchasing.
Boots. I would recommend really doing your research before buying a pair of boots. Try them on. Go for a hike. Be sure to really test your footwear, it is one of the most important pieces of equipment you can buy.
ALICE pack frame. I would highly recommend using a frame with the ALICE pack system. The medium ruck can be used with just the shoulder straps but you will quickly realize the straps can be quite uncomfortable. This is especially true when walking long distances under moderate weight.
Boonie hat. For a SHTF or survival situation I really like boonie hats. They keep the sun off your face and neck, help to break up the outline of the head and face, and look cool on the Gram. For about $20 you can purchase a quality M81 boonie.
Gloves. I consider gloves to be degradable items; typically I have 4 to 5 pair on hand. I would suggest trying a few brands to see what features your operational environment requires.
Belt. There are too many on the market to even begin to give recommendations but be sure to get a belt that is stiff enough to handle whatever load you put on it but flexible enough for all day comfort.