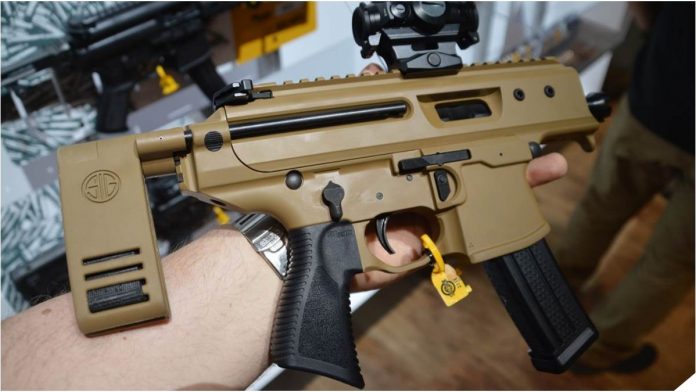 No.
The article, originally posted on Ammoland, has been updated to reflect more accurate information. But the original article and screenshot stating the ATF is after "23" brace models that don't have an ATF determination letter for the specific SKU are already making the rounds.
What is actually happening? Nobody knows, especially the ATF.
This headline was triggered after a FOIA (Freedom of Information Act) release was published related to the ongoing battle between the ATF vs. Q and SB Tactical over what the Honey Badger 'pistol' and possibly the Sugar Weasel and Fix pistols hit the interent.
In it, the ATF has stated that only the SB15 and MPX PSB braces from SB Tactical have actual determination letters from ATF. ATF FTISB, Firearms Technology Industry Services Branch, the ATF subdivision where the industry interacts with it, also known as FATD, Firearms and Technology Division, sent a letter to SB Tactical back in 2018 saying that all other SB Tactical braces did not have official determination.
The ATF wasn't banning braces, they were responding to claims of false advertisement that models other than the SB15 and MPX PSB had "ATF Compliant" or other language used in their advertising.
Now, the ATF's approval process is slow, subjective, and limited to a specific item. They will also be very vague on issuing corrections (See Q) which amounts to telling anyone submitting anything to 'change it a little and try again'.
SB Tactical has two determination letters for two specific products. The rest of their products are logical derivatives of those first two products. But the ATF, for full "compliance" would need every variation submitted to them for approval. All changes or updates to the design would also need separate approval with little or no guidance on whether SB Tactical could upgrade materials, make small changes to dimensions, or even change some of the supporting hardware of an individual brace SKU.
So.. will they be banned?
Unknown. That seems to be the direction ATF are leaning, opening the full legal battle for all braces. But is has not been changed at this time.