Accountant turned science-fiction author and well known Internet firearms bon-vivant Larry Correia spent some time last year penning his new book, In Defense Of The Second Amendment, which is due for public release Tuesday, January 24, with preorders arriving tomorrow. This book is Correia's first non-fiction release, and includes a preface by actor Nick Searcy. Besides the preface, it has a conclusion and 7 different chapters in between for a total of 208 pages. Ten full pages in this book are dedicated to notes, citations and references–all in small print. Correia uses the insights and personal experiences he attained from his participation in several firearms related jobs. Among other things, he worked as a former high end gun dealer/007 FFL SOT, a self-defense/Utah concealed carry instructor, and as a competitive shooter. He uses these experiences in order to argue against the most common anti-gun rhetorical points and other areas of discussion as they pertain to this "national conversation about guns."

In addition to the various firearms related jobs Correia has held, he has also been spending much of his life arguing for and defending the Second Amendment online–be it social media or his personal website. Tearing down arguments with laser-straight logic and sharp wit is something he has become quite good at, and this book does not hold back on either. Correia also intends for his readers to take advantage of this book and use it as a handy reference guide to help others make coherent and articulate arguments in favor of the Second Amendment. Frankly, the book is also a great read for people wary of firearms and the Second Amendment but are still genuinely curious and open minded about the topic. Ditto for fence sitters: the book would not be a waste of their time either. Be warned however, that Correia's personal style of writing is one in which he holds nothing back and plenty of jokes and lampoonery are made at the expense of American left leaning politicians. (Correia does claim to be on his best behavior for this book and that "he toned it down"). Everything Correia wrote in this book is concise and easy to understand, but this will not read like a neutral academic paper.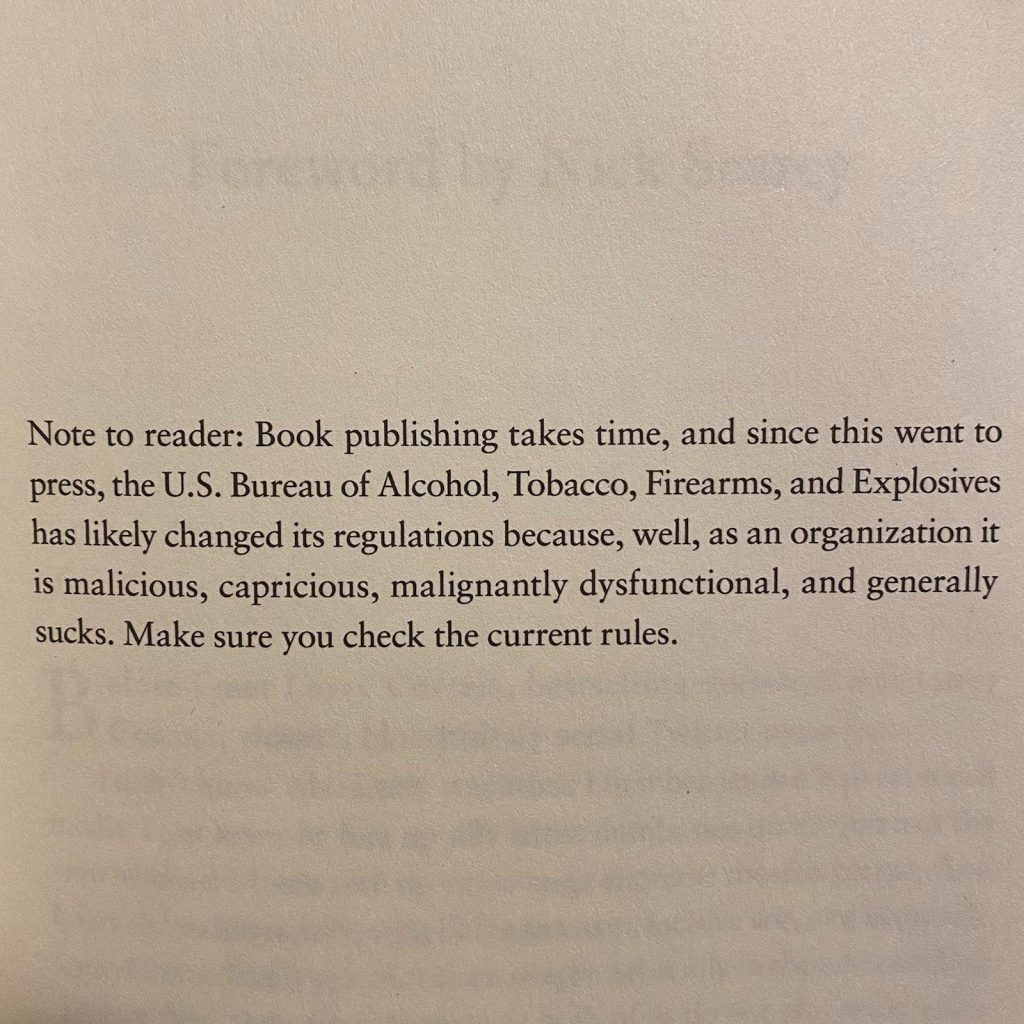 In Defense Of The Second Amendment draws readers in with an explanation about the incident-tragedy cycle and all of its moving parts, especially the patterns of sensationalism and reactions by the media, the uninformed public, and politicians. Correia began writing the manuscript for this book during the summer of 2022, in the wake of the awful Uvalde, Texas school shooting in late May 2022. In Defense Of The Second Amendment is current and timely enough that it includes references to the Greenwood, Indiana mall shooting that was thwarted by a lawfully armed concealed carrier and other current events from last year as well. Correia spends a good portion of the book taking apart every classic gun control argument including magazine capacity, background checks, the gun show loophole, microstamping technology, waiting periods, ghost guns, red flag laws and the regulation of "assault weapons" in Chapter 4.
In Chapter 5, Correia also discusses more contemporary topics that entered the conversation within the last five to ten years like liability insurance for gun manufacturers and the practical implications of "literally banning and rounding up every single gun." Personally, I am grateful that he dedicates several pages addressing the topic of red flag laws, known as Extreme Risk Protection Orders or ERPOs, as red flag laws have extremely dangerous implications for the country and its citizens. The road to hell is paved with good intentions, after all. Seasoned veteran gun control debaters will recognize and appreciate all the points Correia makes in his counter-arguments for gun control. For others (myself included), In Defense Of The Second Amendment is a great refresher. And once again, for those who are open minded, taking a look at Correia's reasoning is productive; the point of this book is to inform its readers and then have those readers inform the people around them and maybe get them to start thinking about the Second Amendment topic in ways not spoon fed by the mass manipulative and largely hostile media.

The later parts of the book address other topics in the gun space, and it is in these pages where Correia not only provides explanations and background context into how some gun laws came to be, but useful solutions that may alleviate some of these problems as well. For example, Correia calls out the media on how it is dangerous to sensationalize mass shootings because these seem to spark copycat attacks following high profile violent incidents. Correia's call to action implores readers to get involved and become ambassadors for the Second Amendment in their communities and to their friends and neighbors besides talking or sharing ideas. He wants readers to show those around them how useful and even fun shooting and enjoying firearms can be.
Outside of the courts, the Second Amendment and the topic of guns in our society is very much a cultural issue and a poor, struggling gun culture actually represents a great harm to our Second Amendment rights. This is something else Corriea points out and expands on. Chapter 7 is about the use of deadly force. All of the chapters in this book are important, but perhaps Chapter 7 may be the most important one; most of us carry or keep defensive firearms at home to protect ourselves, after all. I will quote one sentence from one of the paragraphs in Chapter 7.


"Once you have a fundamental understanding of how use of force laws are supposed to work, it is harder to be manipulated by the press."

The ugly reality is that as Americans, we appear to be at odds with each other and media manipulation is like the bellows that make the fire burn hotter. Mistrust, disinformation and fake news all seem to be the focus today, and it is really taking a toll on our country and distracting us from moving forward and fixing things. Whether one leans left or right, whether they love or hate the author, if this book can at least set some facts straight about the gun topic, then it will have done its job.