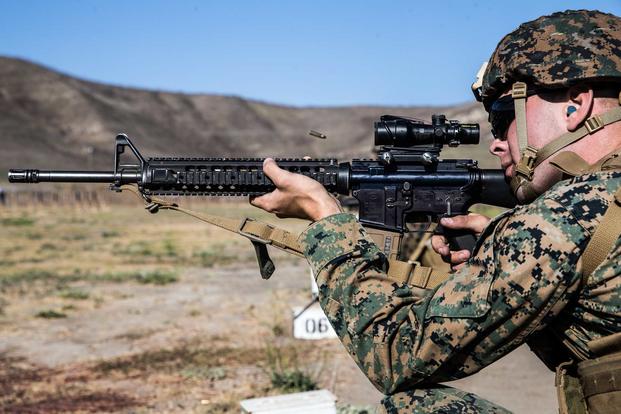 The rifle sling has come a long way in our history. In the late 17th Century, European forces were starting to add sling swivels to their rifles and slings as their daily equipment. Why? Well..
"A sturdy length of canvas webbing that allowed for some adjustment in length was issued to make transporting the rifle easier. And, while it made marching easier it also made other work for the private soldier." (Rocketto, Pronematch.com)
To carry their rifle easier of course!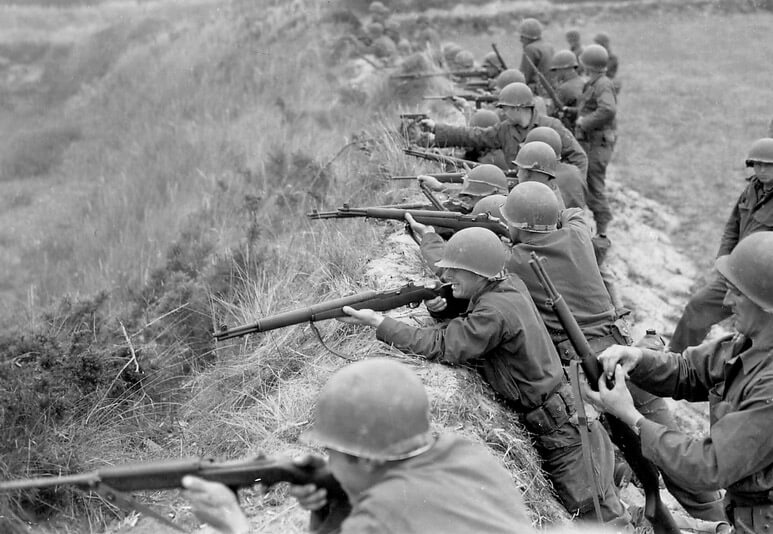 Here are the days that shooters are actually using their sling to "do work".
"Doing Work" with a rifle encompasses much more than just shooting a rifle. An optimized sling allows you perform many tasks outside of shooting while still improving marksmanship and safety.-Blue Force Gear
Today companies within the industry have pushed past the use of just parading a rifle and created both slings and sling mounting points that truly employ the sling to its full capabilities. The Berry Compliant Patented Blue Force Gear (BFG) Vickers Combat Application Sling provides improvements in retention to the body, marksmanship positions, and quick detach options, or in other words, the 3 Points of Sling Optimization.
Note: These 3 points are going to be made with combat techniques in mind. Yet, everyone should be able to relate to these points including rendering aid.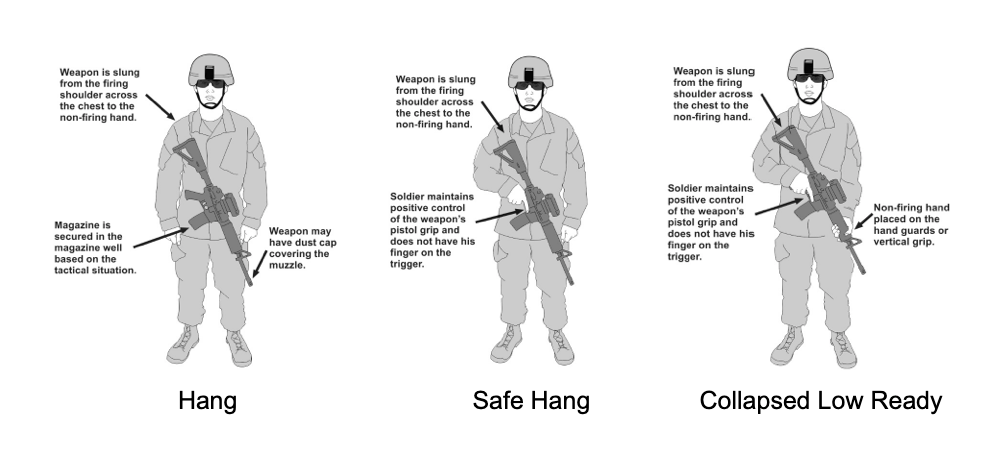 1. An OPTIMIZED COMBAT SLING has the ability to retain the weapon to my body SAFELY AND SECURELY when my hands are off the gun.

We obtain this through the use of the "Front Sling" position where the sling runs over the top of the inserted magazine, trapping the weapon against the body. This can also be accomplished with no magazine inserted. You can tighten the sling close to your body. This can also be accomplished with no magazine inserted.
This is accomplished with proper sizing and mounting of the sling.
Having this ability means we can move around with our hands off the weapon, without the weapon bouncing all over the place and being potentially unsafe as well as impeding mobility


2. An optimized combat sling has the ability to MAKE A NON-STABLE FIRING PLATFORM, A MORE STABLE ONE.

The Blue Force Gear Vicker's Combat Application Sling accomplishes this with a patented adjustment mechanism to lengthen and tighten the sling –
When the weapon is "on target" from the standing, kneeling or prone firing positions, an optimized sling will allow the shooter to quickly tighten it to reduce the wobble area of the sight system. Essentially making a 5th point of contact on the shooter's body –
This can only happen with a properly sized and adjusted sling matched to both the shooter and the weapon system.  If while in the "on target" position, and the sling is synched down as tight as it will go, and the sling is loose then it will not properly demonstrate this point.


3. An optimized Sling has a quick detach capability. In the front of the weapon, or in the rear of the weapon… preferably both.

This point is due to combat lessons learned concerning providing both SAFE and RAPID buddy aid to a casualty. The only aid we can render to a casualty that still has a loaded weapon attached to them is to potentially put a tourniquet on. After that, all other TCCC steps require the weapon to be removed. Doing this creates both unsafe and extremely inefficient circumstances. With quick detach capability the weapon can be removed from the wearer both safely and efficiently.
The large reason that the Vickers Sling meets all of these sling optimization points is due to the Quick Adjuster- Contrasting Pull Tab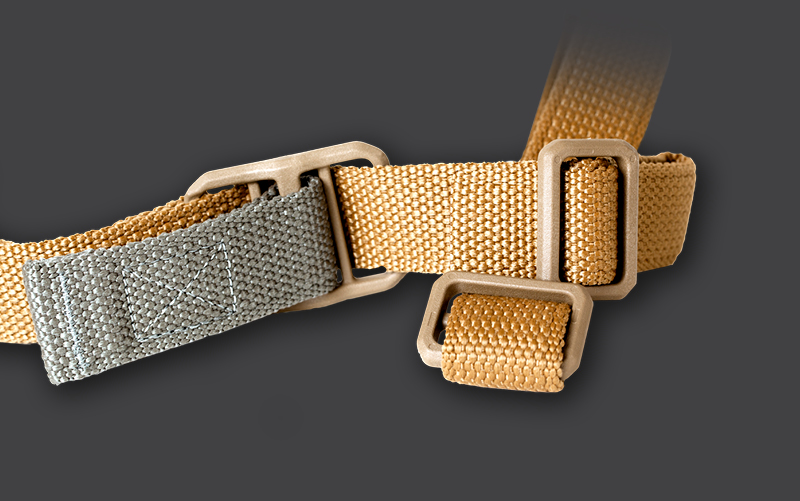 The patented Quick Adjuster is what allows this sling to go from transporting to fighting with one hand and one pull. The simplicity of the design allows new shooters to adjust their sling with ease and not have to worry about it loosening until pulled. The contrasting color for the tab allows the shooter to find it with ease due to it not blending in with the sling. It is truly a genius design that works.
Types of Vickers Slings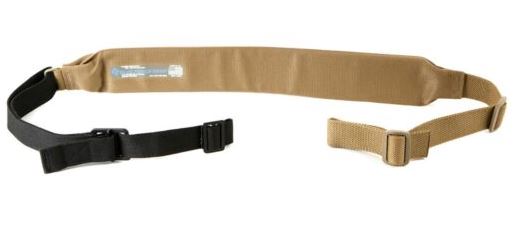 The Vickers Combat Application Sling has become so trusted on both the civilian and military side that Blue Force Gear is now making it for other weapon platforms including the AK, M249 Squad Automatic Weapon, and the M240 Series Machine Gun.
It also comes in non-padded, padded, and one inch design which features a slimmer and lighter profile than the standard 1.25″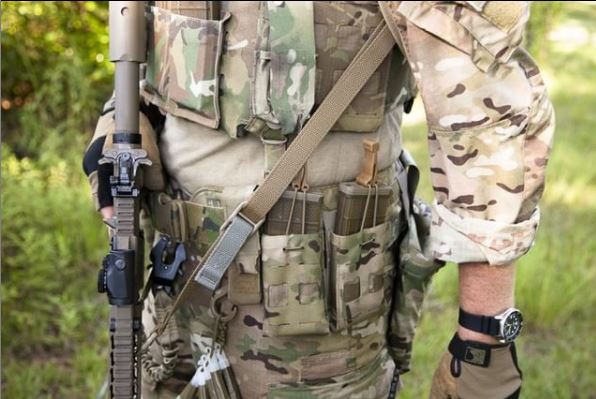 Connection Hardware
There are many different ways to connect the sling to your rifle. Whether you want a 2 point quick detach, a 2 point standard slung through, or a 2 point that can go to a 1 point for getting in and out of vehicles, Blue Force Gear has it.
https://www.blueforcegear.com/slings/sling-hardware.html
The Specs
Fits:
1.25″ webbing on both ends secured with included tri-glides
Webbing can be looped through sling swivels or loops or combined with available sling hardware
Fits standard M4 carbines and other carbines and rifles
Can be mounted upside down (Adjuster to the rear) on traditional bolt action rifles and shotguns for a "muzzle up" carry Military Applications
Sizing:
Vickers Sling™
1.25″ sling webbing
Overall length is adjustable to accommodate different sized weapons, with or without body armor
Maximum Sling Length – 54" with the Adjuster tightened / 64" fully extended
Padded Vickers Sling™
1.25″ sling webbing
2.00″ tubular webbing with closed cell foam padding
Overall length is adjustable to accommodate different sized weapons, with or without body armor
Maximum Sling Length – 57" with the Adjuster tightened / 67" fully extended
Built With:
Invista solution dyed CORDURA® webbing
Patented Quick Adjuster with Contrasting Pull Tab
Nylon hardware : glass reinforced DuPont Zytel® Nylon
Metal hardware : Anodized machined aluminum adjuster, phosphate steel tri-glides
The Problems Within our Military and the Vickers Sling Solution
Note: These opinions are my own and do not represent the opinions of the United States Military, or subdivision of, as an organization.
The Vickers sling has been widely adopted through our military with the first Vickers sling being adopted in 2011 by the United States Marine Corps. After the full Marine Corps adoption, the Navy Seabees, Air Force Security Forces, multiple National Guard entities, and many other high tier units have since adopted the Vickers Combat Application sling.
However some are still behind the curve. The black webbing two point sling is still being used widely across the Armed Forces. When looking at that sling compared to the leather parade sling in the 18th century, is there really a difference? Not so much.
Civil Unrest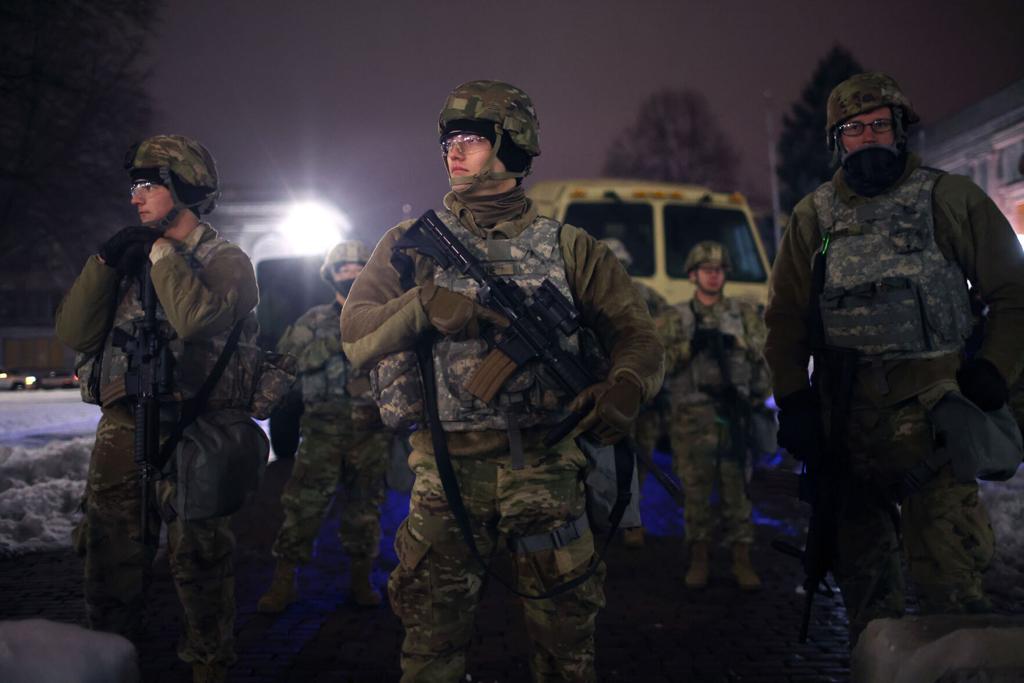 This problem was recently seen by the public during the activation of the Army National Guard across the country in response to civil unrest. Soldiers were using the black webbing slings with rifles slung behind their backs, loosely flailing around, some were even using paracord due to equipment and logistical issues. In a situation with soldiers standing side by side rifles cannot be loosely slung. In a situation with aggressors trying to take weapons away, the rifles should not be slung behind the back. This started the fight to reach those units that have not yet changed their sling from the centuries old design.
Marksmanship
Not only is weapon safety a primary concern for our military, so is weapons handling. The Army now has a new individual weapons qualification involving barricades. This will be used for both the M4A1 and M249, meaning both types of vickers slings are needed. The current black webbing sling does nothing to help the shooter create a stabilized position both on and off the barricade. The Vickers Combat Application Sling showed its worth within the first 5 minutes of being in new Soldiers hands. Instantly we saw the Soldiers working the adjustable tab like they've been doing it for years. They were handling the weapons safely while both hands were in use by tightening it to their body. They were also learning quickly when to tighten and loosen while on the barricade.
Impressions from the Soldiers
Both experienced and inexperienced Soldiers were given this sling to qualify on the current Army Individual Weapons Qualification and below is what they had to say..
Inexperienced shooters:
"They (the shooters) had no idea that a sling could change their stability so much. While they definitely needed more time to train with the piece of equipment there was a noticeable shift in their confidence while both carrying the weapon (in a safe hang position) and in shooting having the ability to utilize the sling as a 5th point of contact during the kneeling and standing barrier shooting positions."
Experienced shooters:
"Most of the experienced shooters have had some sort experience with other tension adjustable slings. Every single one of them were impressed by the BFG Vickers sling that was presented. The increased width of the sling, while it seems small, is a major advantage of this sling. The robust adjustor strap is far better than anything any of us have seen on the market. It is big enough to grab from any position and slide into the placement the shooter desires. The other major advantage we noticed on this sling is that there are no mechanical parts that can fail. Many of us have used competitor's slings and while they are also better than a standard issued sling they do have undesirable traits such as mechanical mechanisms that can fail and/or leave an extremely long and bothersome tail that can cause an unmeasurable amount of issues while in use."
Note: When taking different positions with the sling use a sharpie to mark a line for the tension of each position, prone, kneeling, and standing. (Learned in Sentinel Concepts Shooting on the Move course)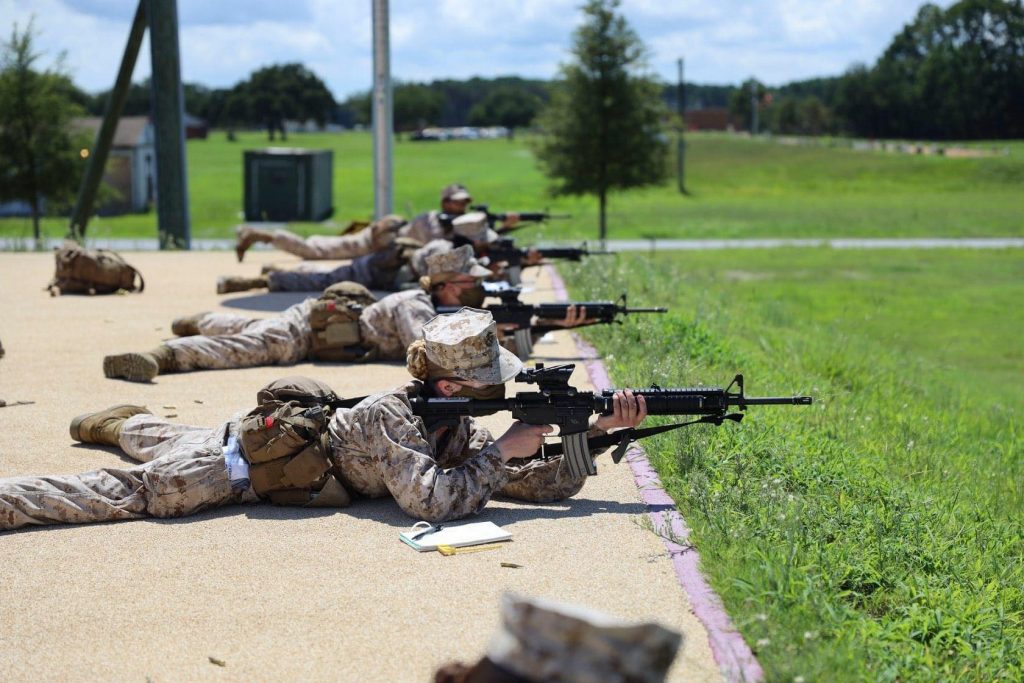 All eyes are on our Military right now and standards are going up for safety within our weapons handling and marksmanship abilities. The sling is the foundation of those abilities and it is time to ensure that our soldiers have the equipment they need to do their jobs efficiently and effectively.
Where to Buy
Note: If you are a government entity be sure to contact the proper customer service team listed here for any information on purchasing and NSN listings
How to easy install on a SOPMOD Clone without QD (the set up a lot of Military are running)