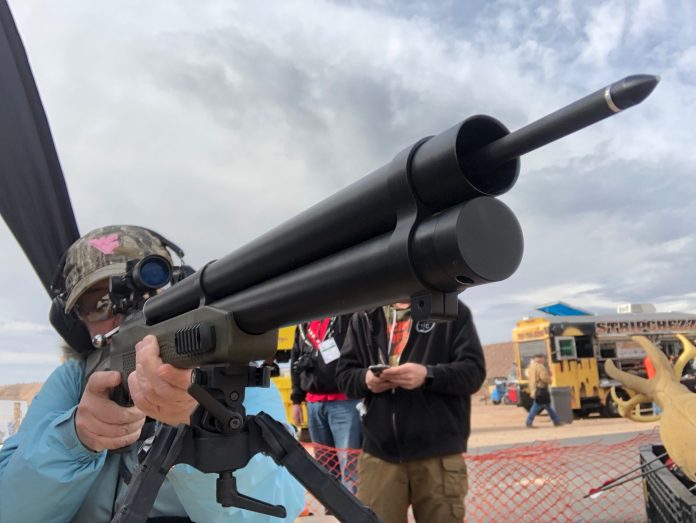 Tired of short rifle hunting seasons? Don't really want to try a compound bow or crossbow for archery season? Umarex may have an answer for you!
The compressed air shooting market has gone crazy in the past decade or so, and unsurprisingly this is now spilling over into "Air Archery".
Umarex has introduced the AirSaber and the AirJavelin – Two different sized "air bows" – or air rifles which shoot an arrow projectile instead of a pellet.
I got to shoot both of these fun air guns at Range Day, and it was a hoot!
The workings of the AirSaber will be familiar to rifle hunters – stock, bolt action, scope, trigger, etc. It runs on compressed air either from a cylinder or a hand pump. I'm told that Umarex is working on their own home compressor (which would be easier than keeping a cylinder around) and I'll be able to take a look at that at the booth tomorrow.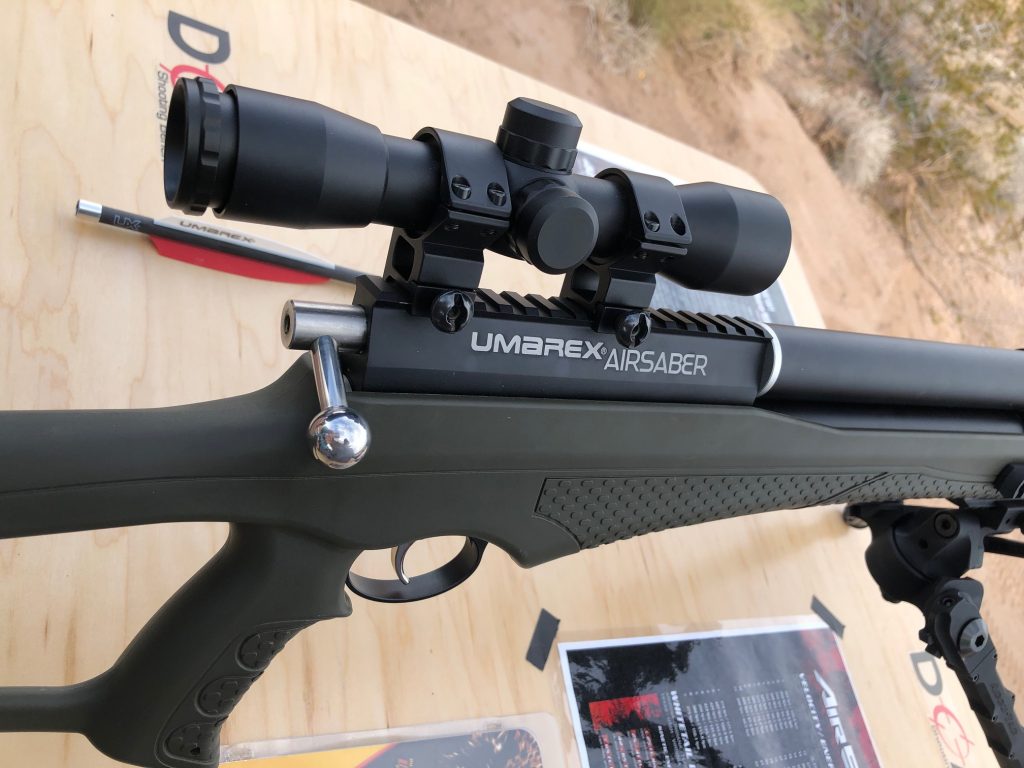 The AirSaber is designed for large game. Powered by 3625 psi of compressed air, it has a velocity of 450 ft/sec and 169 fpe, which is plenty of kinetic energy to ethically take a deer. The AirSaber has a price point significantly cheaper than a quality crossbow, too – starting at $369.99  – and it is available now.
The AirJavelin is smaller, and designed for shorter-range targets and smaller game. The AirJavelin uses 88 gram CO2 cartridges and is aiming at family adventures, with a pistol grip and fully adjustable stock for the smaller people in your family. The rail allows for attaching a red dot.  It comes with three arrows and an MSRP of $169.99. The AirJavelin is expected to be available the end of this month.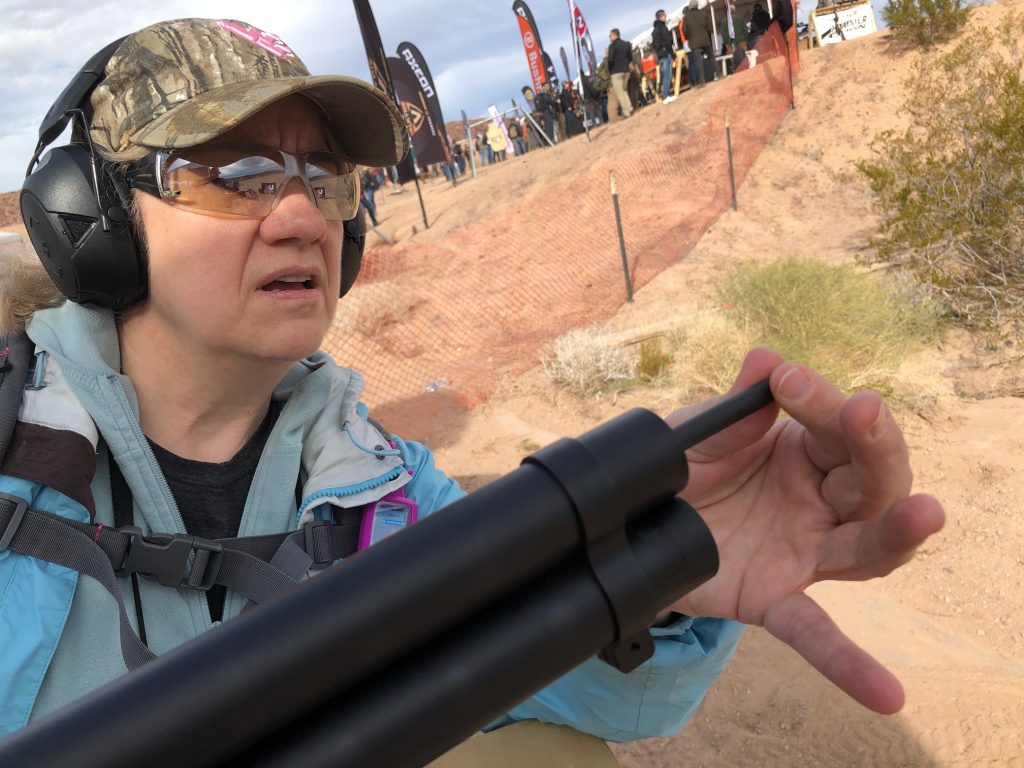 Shooting the AirSaber was simple and cool. I placed the arrow down the muzzle onto the holder, cocked the gun with the bolt action, released the safety, found my target in the scope and pulled the trigger. There was a little puffing noise, no recoil, and the arrow hit right where I aimed it! Easy Peasy!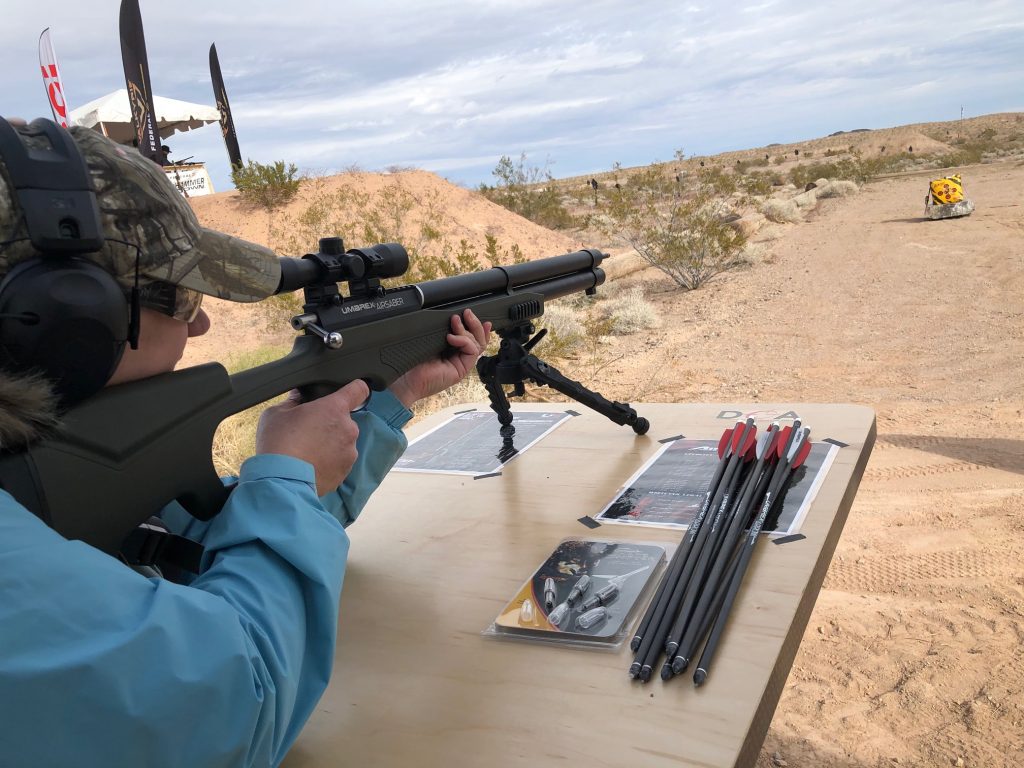 When I handled the AirJavelin, it weighed next to nothing – I'm not kidding. Though it had the workings of a firearm, I could lift it with a finger or two and there was virtually no noise and no recoil. This is definitely a tool you could use to introduce your kids to safe gun handling and a way to keep the little ones involved who don't yet have the strength to draw back a regular bow.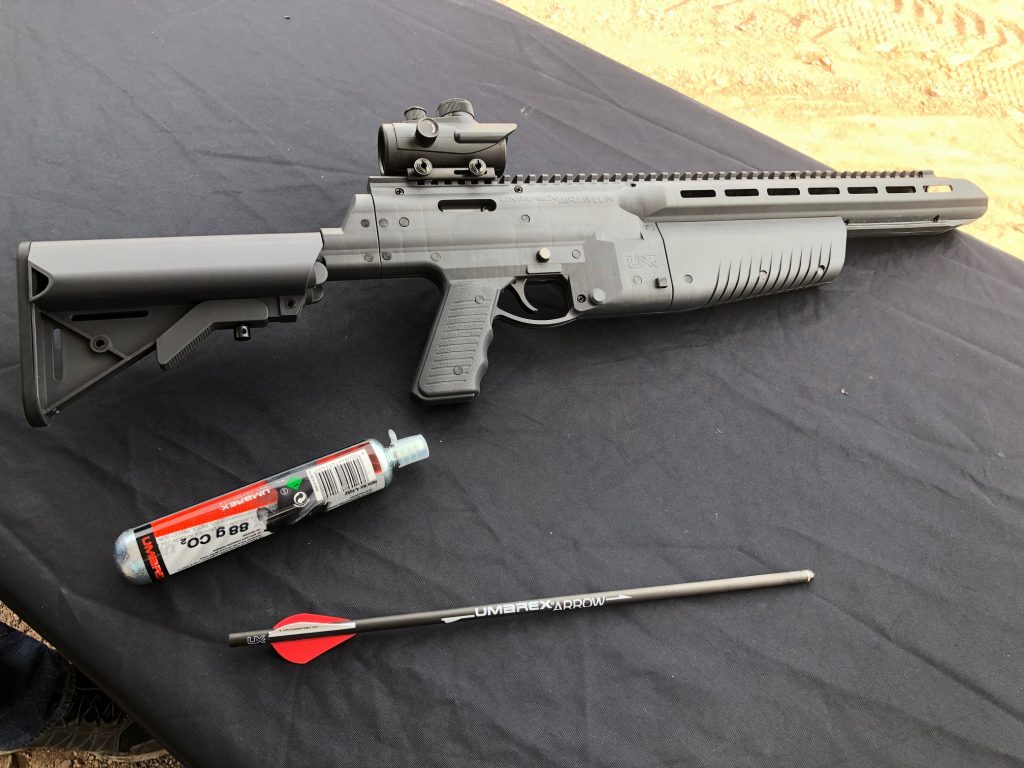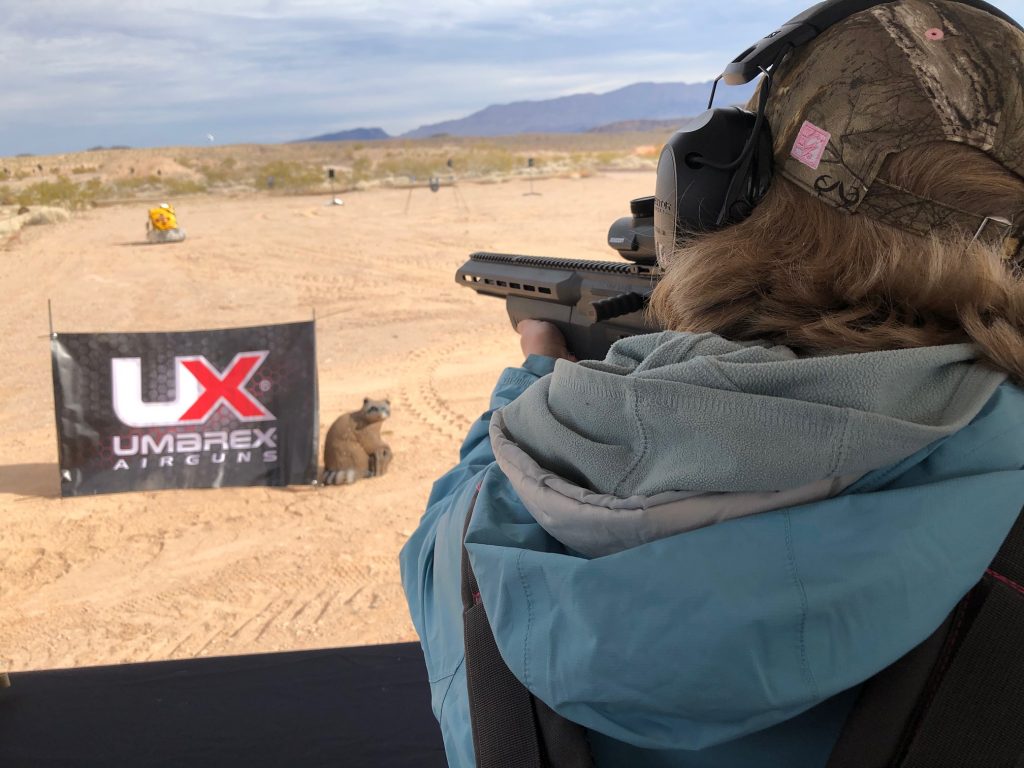 Every state game commission has embraced the air archery concept for hunting predators, but there are still a few holdouts for large game like deer, so check your local game law. But if you are lucky enough to live in one of the permissive states, the AirSaber and AirJavelin from Umarex may give you new, exciting, non-firearm options for your hunting season!