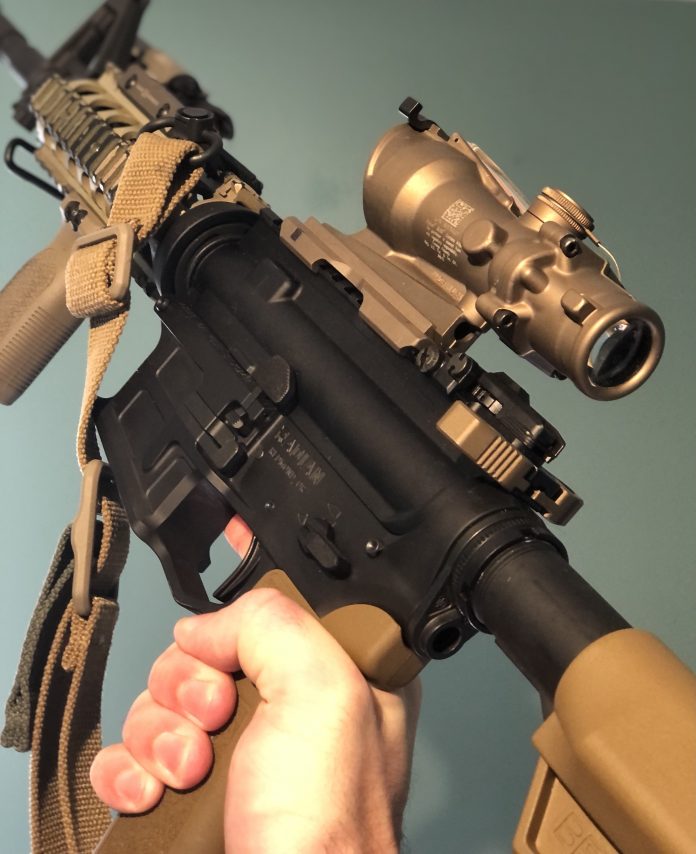 I'm so proud of all of you…
The Washington Examiner is reporting:
For the second time in three months, the FBI broke its record for gun sales, concealed carry, and other firearms background checks in March.
I am not certain how many NICS checks are states checking for CCW type licenses vs. firearm sales, most states use an internal system outside of NICS that queries the data as I understand it. NICS is primarily from retailers. In fact, this is the first public reference I can recall off hand to NICS being for concealed carry license checks, because NICS decidedly isn't for that. It is a firearm transfer check.
Gun sales generally track with the NICS numbers, though the FBI doesn't make public how many were for gun purchases. Gun industry groups typically release those numbers after the FBI.
The estimates are important to track the industry and plan for production, they also all say firearms are in greater demand than ever.
After the FBI release, for example, Small Arms Analytics & Forecasting reported that sales are set to break the yearly record of 22.8 million in 2021. "For the first quarter of 2021 as a whole, about 5.9 million firearms were sold as opposed to 5.2 million in the first quarter of 2020. If this rate of sales were to be sustained throughout 2021, last year's record sales of 22.8 million would be broken," they said.
Gun sellers have said that President Joe Biden's threat to use executive action to expand background check requirements and possibly ban the sale of semi-automatic firearms like the popular AR-15 is driving sales. House and Senate Democrats are also pushing anti-gun legislation, especially in the wake of two mass shootings last month.
The industry knows the drill, tragedy happens and government proposes a ban or restriction that would not have prevented it. People also recognize that it is harder to get rid of things that are already owned, so their is that factor driving sales too. 2020 was also an illustrative year of the limitations government realistically has on responding and preventing violent crimes, protecting people during civil unrest, and responding to crime during a pandemic.
By the trackable data, so called "mass shootings" went up by 44%.
The part they don't tell you is that number of unknown perpetrators in those shootings went up by 88%. Not only was 2020 a violent year, it had an abysmal rate of crimes solved. So is it any wonder firearms are in demand? The unsolved shooting rate jumped up, along with other violent offense against persons and property, and people feel vulnerable.
And some said that it appears people are using the Biden-pushed COVID-19 stimulus checks to purchase weapons.
It appears? In the same manner that it also appears to be April?
"Our sales are already well ahead of last March," said Justin Anderson, the marketing director of Charlotte, North Carolina's Hyatt Guns, who helps Secrets keep tabs on gun trends.
"There are obvious factors at play here: Biden's gun rhetoric being No. 1, as well as two mass shootings that were heavily covered in the media. However, we also saw a lot of transactions of around $1,400 starting on March 17, so it appears many people are using their stimulus money to buy guns," he said.
Anderson added, "I think it's ironic that a Democrat Party-led Congress and a Democrat president passed legislation to give people financial relief, and a significant amount is being spent on gun purchases, many of which are for AR-15s!"
Again… proud. Well done, America. At least in this instance.
Gun sales have repeatedly hit records over the past year as more people grow concerned about their safety and the availability of firearms. It has been fueled by new gun owners and minorities, especially women and black people.
This has tracked well with what I've seen. Second Amendment exercise is becoming more apolitical, in that it is including more and more otherwise diverse political and social backgrounds, and that is exactly as it should be.
Again… still, proud of you all. Keep up the good work.