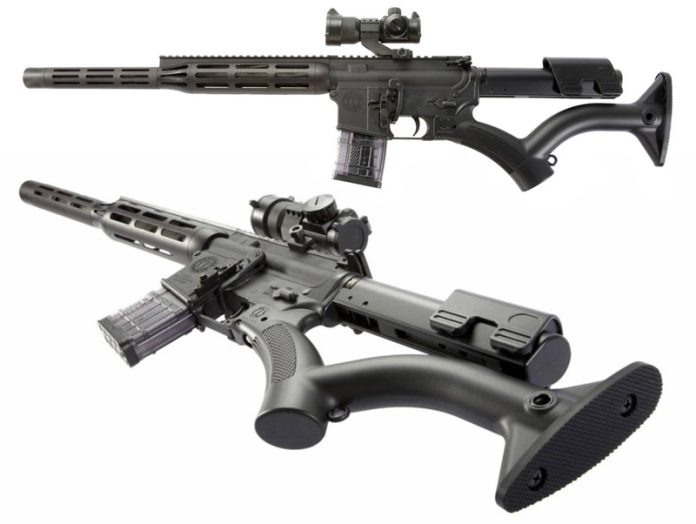 So you've found yourself in a state that bans certain weapons due to their cosmetic features. Oof, that sucks. You might be feeling boxed in when it comes to your firearm's selection. It seems like your choices are fairly limited by your ban state. You have pump-action shotguns and handguns with neutered capacities. That sucks, so today, we have a few suggestions that defy the norm and will give you at least a few extra options you might not have considered.
As of this writing, most states that have assault weapons bans have magazine capacity bans, so this also creates a situation where we still have to deal with ten rounds or so. With that in mind, let's look at a few alternatives that take us beyond pump shotguns and handguns.
The Henry Homesteader or Ruger PC Carbine
A 9mm carbine in a traditional layout is an easy option for most ban states. The Henry Homesteader is essentially featureless and comes with a five and ten-round magazine. The Ruger PC Carbine is another PCC that does have a few options that are featureless, namely the original models of the carbine because the tactical models are too scary for ban states.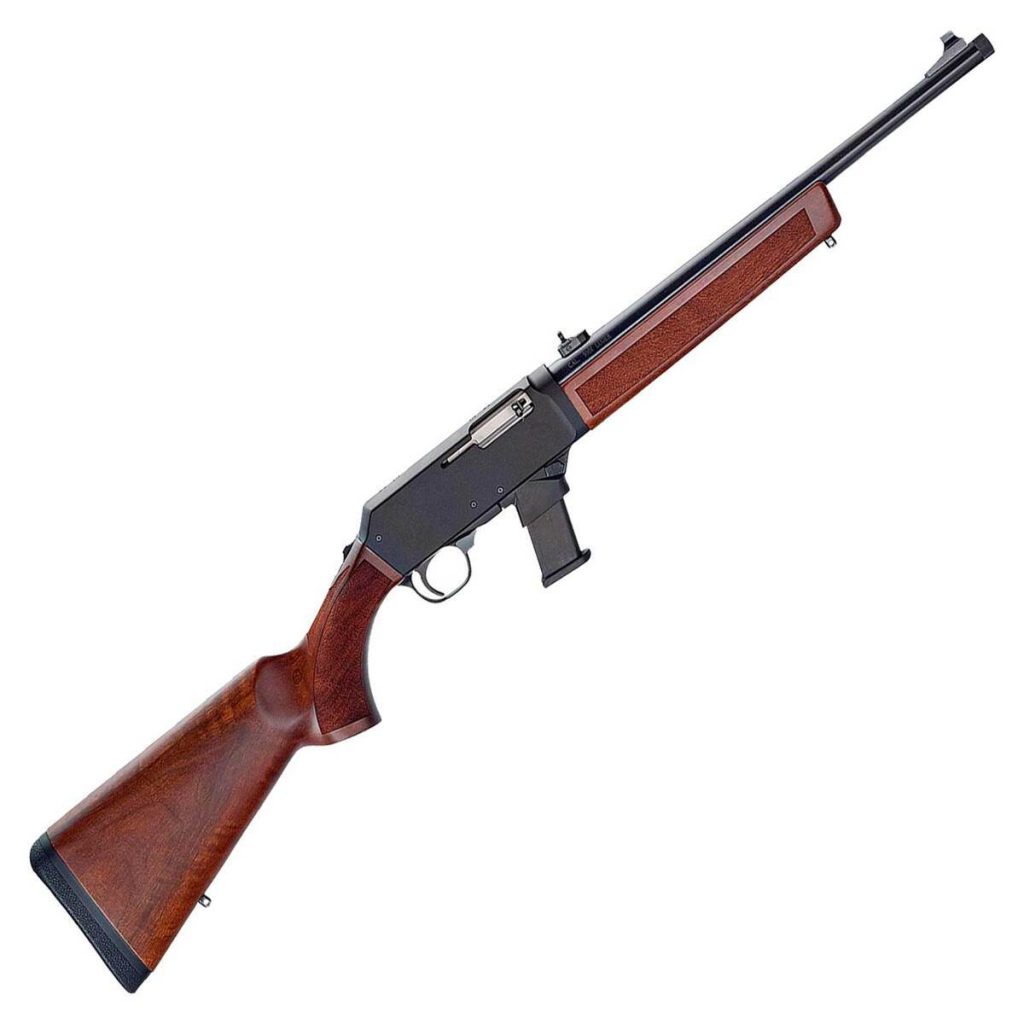 Either one of these guns is a great option for close-range home defense. While they both fire pistol rounds, they are rifles and offer you the stability and precision of a rifle platform. Both guns are light and fairly short and fire the very common 9mm round.
Obtaining ten-round magazines isn't tough for either platform. Both have modular mag wells, and you can swap to Glock mags, which are likely the easiest 10-rounders to find.
The Foxtrot Mike Ranch Rifle
Foxtrot Mike is now producing an AR-15 lower receiver that's similar to the old FightLite SCR lower. It does seem like the Ranch Rifle lower is easier to obtain than the SCR these days. The Ranch Rifle gives the AR-15 lower a more traditional, pistol grip-free rifle design that doesn't look like an abomination.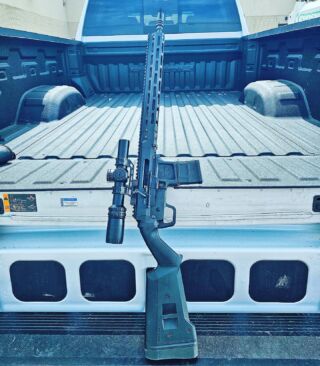 The Foxtrot Mike Ranch Rifle lower allows you to skip most of the silly ban requirements. You might need to use an unthreaded barrel or a brake instead of a flash hider, depending on the state. The Ranch Rifle uses a Magpul SGA stock that makes it super ergonomic and easy to handle.
Toss on a 5.56 upper, and you have an ergonomic, lightweight, and very effective platform. Inside the home, 5.56 is tough to beat, and since the AR is so common, you can find all manner of parts and pieces for it.
The Mini 14
The classic Mini 14, the gun subject to many accurate memes comparing AR-15s and Mini 14s and stating how they are very similar, but one is banned, and the other is not. It's true. Both are lightweight, semi-auto rifles that chamber the 5.56 caliber round, although some Mini 14s are chambered for the .223 Remington. The Mini 14 is also a magazine-fed rifle with low recoil and easy handling.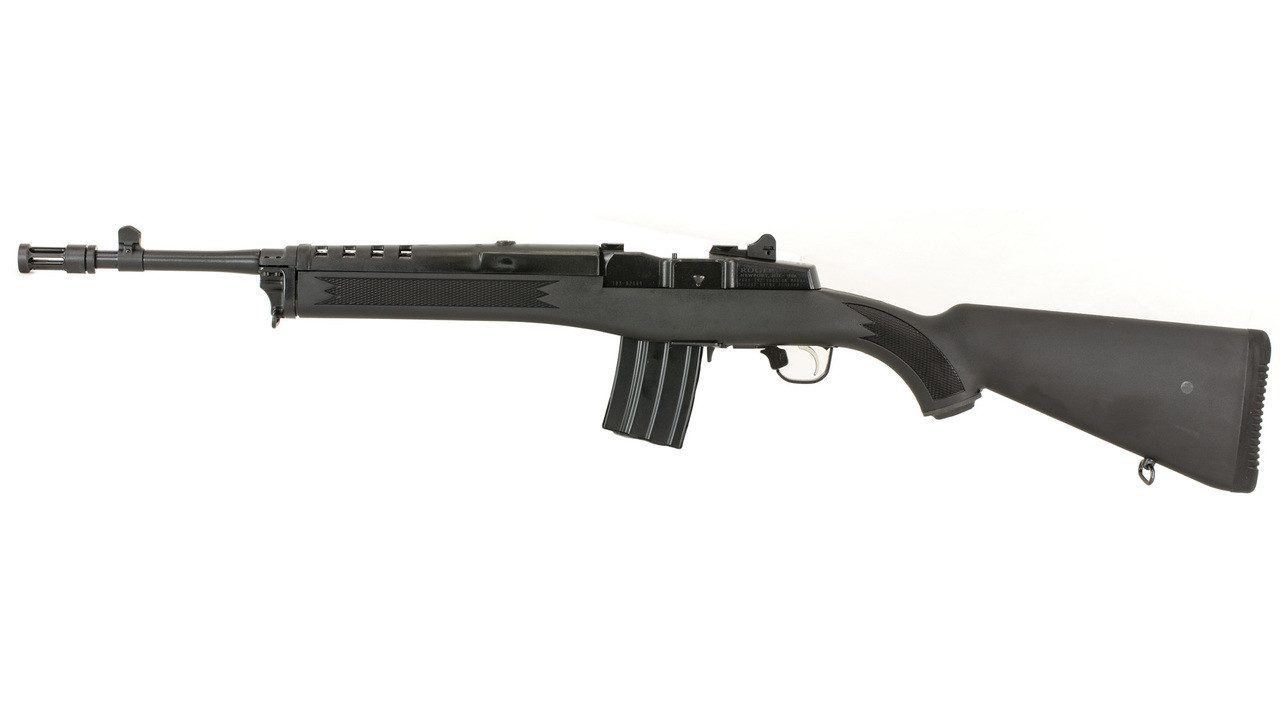 Ruger makes several models, and while the tactical variants and the collapsing stock models will likely be a no-go, the standard models with wood or even polymer stocks are featureless under most bans. This makes them an excellent AR alternative for home defense.
The 5.56/.223 Remington variants are likely the best choice, but the Mini 30 model in 7.62×39 or the .300 Blackout option will serve you well. Make your memes a reality.
Henry Big Boy X Series
In case you want to root and toot, then a lever gun isn't a bad home defense option. Lever guns are manually operated, and the vast majority do not take removable magazines. Guns like the Henry Big Boy X are modernized for the defensive role and throw powerful, hard-hitting rounds like the .357 Magnum, .44 Magnum, and .45 Colt.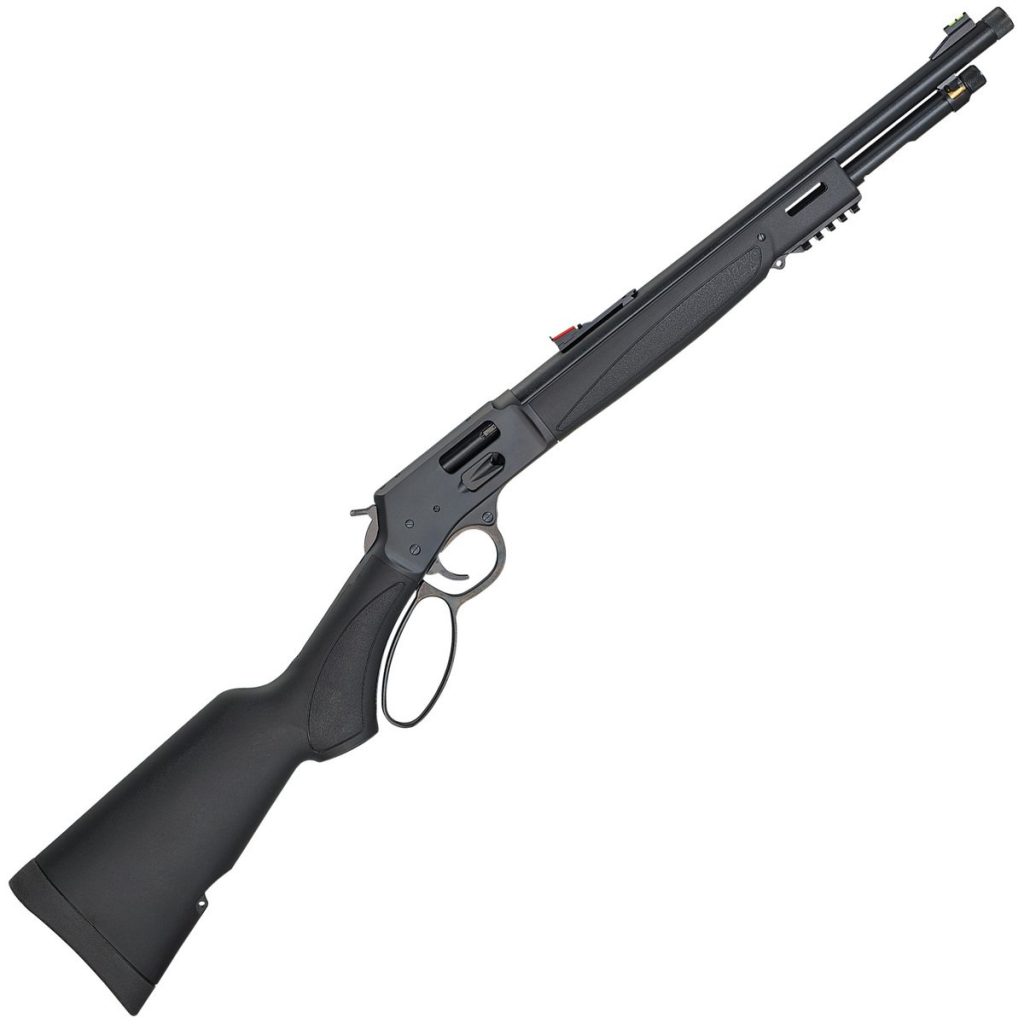 A rail and a couple of M-LOK slots make adding accessories easy. The rifles are tapped and ready for an optic and rails. Lever actions aren't as fast as semi-autos, but with practice, they can be pretty darn fast. The close-range rounds they far tend to be good options for defensive use, especially with the right projectile.
Henry is well known for making quality guns, and the Big Boy X series is a step up from wood and octagonal barrels into the modern era. Plus, you get to play tactical cowboy!
SRM 1216
I know so far we've had nothing but rifles but consider a shotgun. A shotgun that holds 16 rounds in a detachable magazine but isn't hit with ban state laws. That detachable magazine is technically four magazines, specifically four tubes that rotate to feed the gun. That's the SRM 1216.
This semi-auto shotgun is a roller-delayed shotgun. The shotgun is remarkably underrated and one beast of a weapon. It can be converted for left or right-handed use and is shorter than most shotguns due to a bullpup-like format. It's more Uzi-like than a traditional bullpup.
It's slick and easy to use, with excellent ergonomics. Adding lights and optics isn't a challenge, and the gun looks too cool to be so effective. It's an American design, and American built. Shotguns are very capable defensive firearms, and this one doesn't slack in ammunition capacity. At the same time, it's still ban state friendly.
Ban Ban States
Ever since the original AWB, the idea behind banning guns by cosmetic features has been the modus operandi for the anti-civil rights crowd. Luckily, the pro-gun side seems to be winning, and hopefully, articles like this become relics of a dark time. Until then, there is no reason to put your family and home at risk. Protect yourselves, practice your rights as much as you can, and, as always, keep fighting.