I first heard of Axeon as a manufacturer of a shotgun light, but as I pursued their website I saw this Second Zero system. It proclaimed it could give you an instant Second Zero for long-range shots. I have a caveman brain and while I got the idea, I had to see how it worked. I needed to see this in action and to test out how exactly adding a prism lens could give me an instant Second Zero at 330 or 530 yards.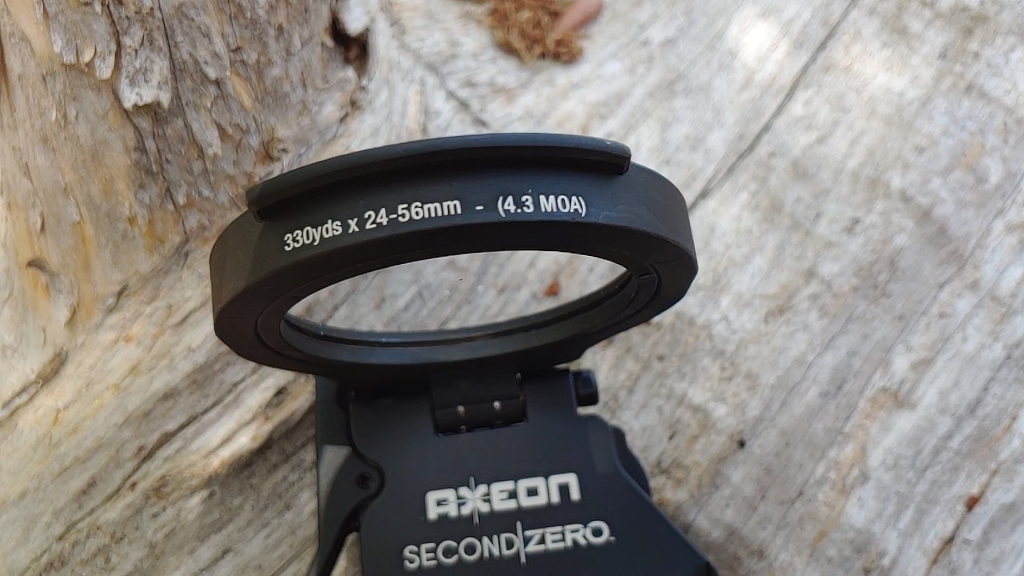 Enter the Second Zero System
The reason I couldn't wrap my brain around it was the fact that it is as simple as another lens. Just one more lens. It seemed too good to be true. Axeon sent me numerous models in various configurations. These devices can attach directly to an optic or to a rail in front of the optic. The models that can mount to an optic come made for 40-44mm bells and 50mm bells.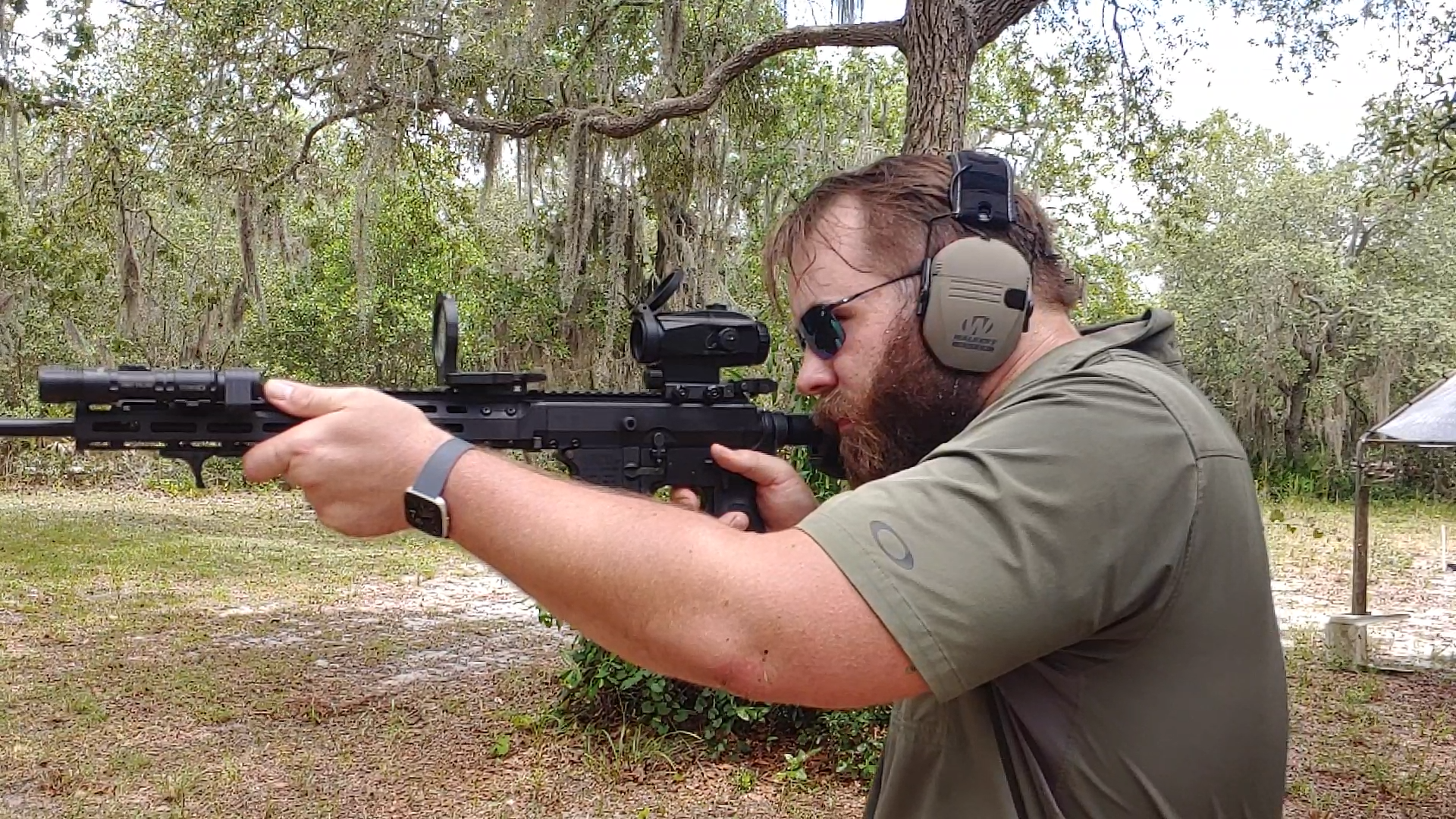 The Second Zero system will work with any optic type, and this includes red dots and prismatic optics. For these things, you want the rail-mounted option, and speaking of the rail-mounted option it also works best with AR height optics.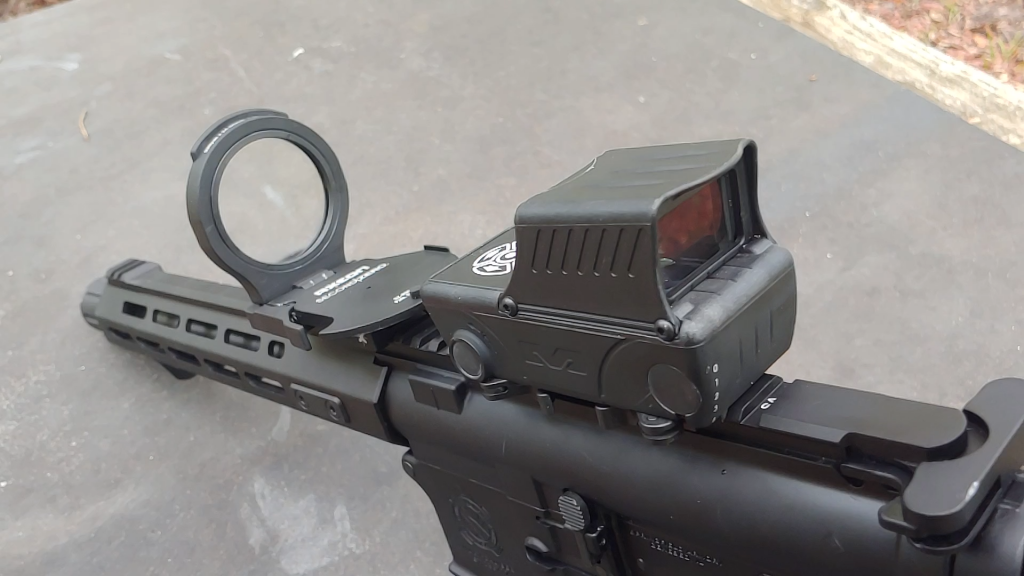 Installation of either system takes no time at all. It's very simple and easy to do. They include an Allen wrench you may need to make adjustments for the fit. There are no necessary adjustments to your optics or to the Second Zero system, just for fitment.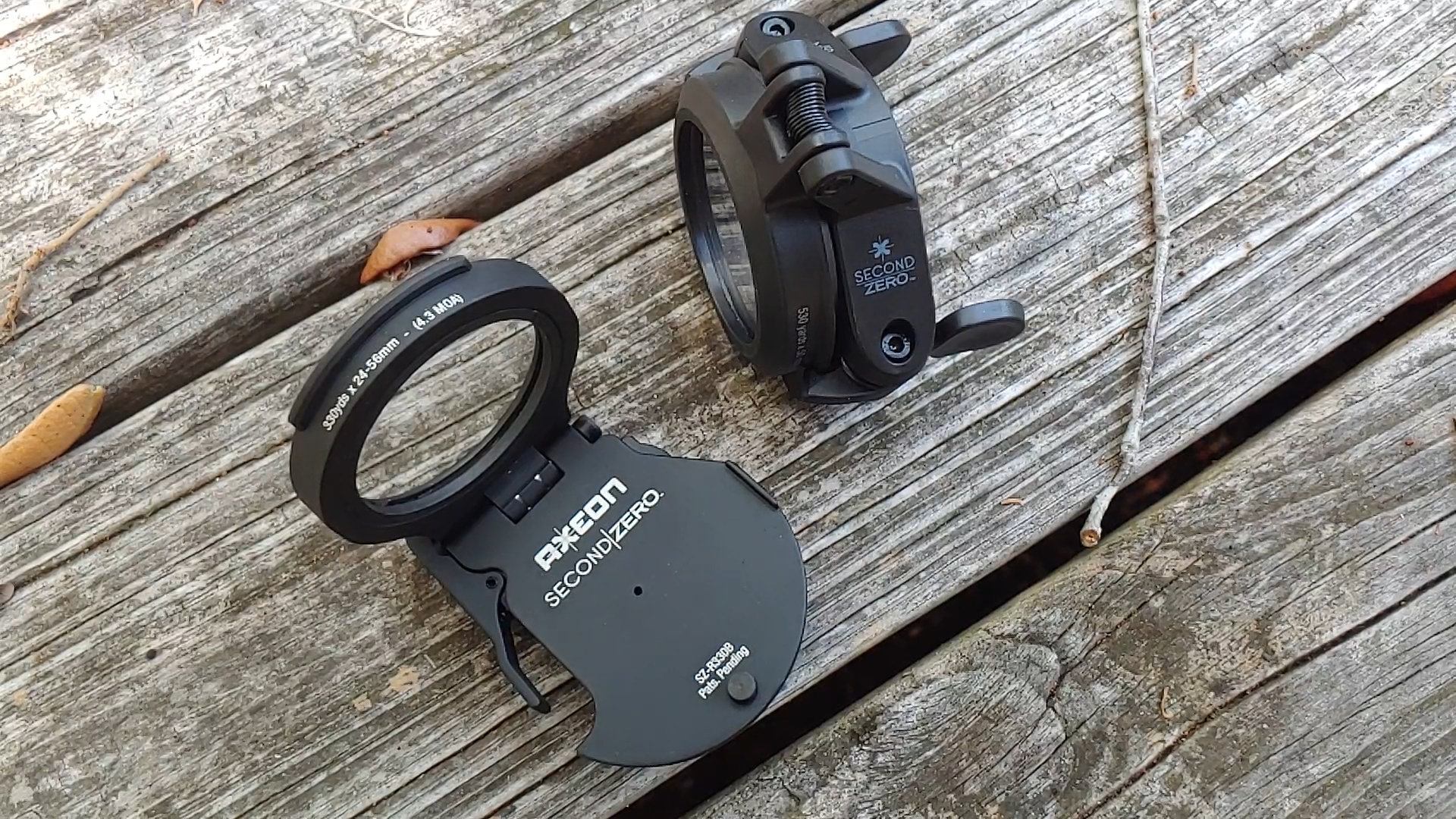 All you'll need to do is have a good 100-yard zero and *bam* flip up or flip down the Second Zero system and you'll have either a 330 or 530 yard zero. It fits on the gun and the gun fits in my AR15 case without issue. It's a dead-on MOA adjustment to your reticle without actually making adjustments to your optic. It's amazing both how it works and how well it works. The Axeon Second Zero is a fascinating system that is remarkably simple and extremely effective.
Now keep in mind 330 and 530 yards are based on a predetermined muzzle velocity and ballistic coefficient, but with the MOA shift you can calculate your precise Second Zero in any caliber or tailored load with just about any Ballistic Calculator. Or, better yet, go out and shoot live to check your live impacts with your select ammo, especially if you're hunting something like prairie dog or coyote.
Grab it here.