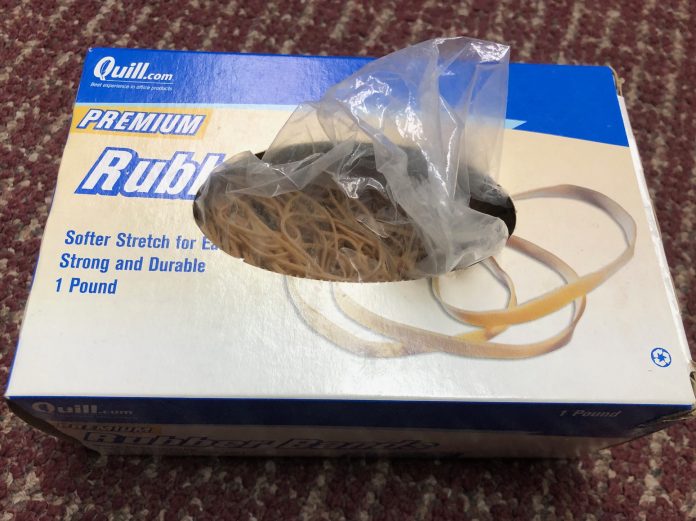 *Insert tongue firmly in cheek*
Newsflash: The BATFE today raided Office Depot and confiscated an illegal cache of what it called "machine guns". The machine guns in question were manufactured from natural rubber latex and found packaged in one pound boxes. The illegal firearms were reportedly manufactured in the U.S. from imported components and were shipped all over the country. 
Loyal Americans are asked to report any stores of these highly dangerous firearms components that they may find in their homes, workplaces, and houses of worship. Loyal Americans are advised to not attempt to remove these hazardous items on their own, but to notify local law enforcement, who can then safely secure the items in question.
BATFE spokesman, I.M. Gubmint stated that the Bureau will be following up on the supply lines for these illegal items, and investigating reports of other illegal machine guns currently being hidden in the waistbands of many Americans' pants, and in the eyelets of their shoes.
An unnamed source reported rumors of similar raids being planned against online office supply retailer Quill, and a rumored raid being planned in Louisiana to confiscate the right index finger of shooting legend Jerry Miculek.
This is a breaking story…