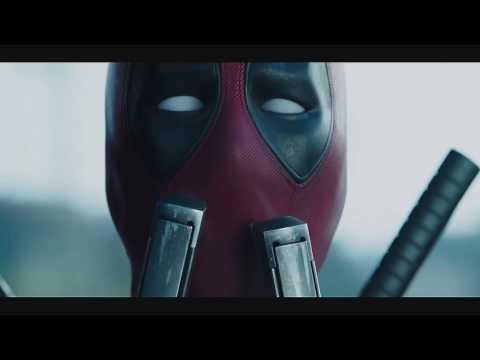 Halloween is right around the corner. If you're searching for a costume that can mix your interest with guns, then you've come to the right place. We often dress around our guns to conceal them effectively. For Halloween, we can dress around our guns to make them a fun part of the costume. Of course, this requires you to live in a state that allows open carry. That's not exactly a ton of states, but a costume isn't worth breaking the law. 
If you don't live in a state that allows open carry or you simply don't want to open carry, you can always replace the gun with an airsoft option. Plenty of cheap spring-powered airsoft guns can fill your holster. Also, this is an article aimed at having fun. If you take some issue with me suggesting open carry, then I'll have to ask you to lighten up, Francis.
Let's look at a few costumes and the guns or airsoft props worth carrying when dressed as specific characters.
James Bond – Walther PPK (or P99)
Admittedly, going as a suited James Bond makes it pretty easy to conceal a gun. James Bond is an easy costume. Dress sharp, maybe steal a look from the films. A white tuxedo and red boutonniere set it off quite well. Throw on a Galco Miami Classic with a Walther PPK, and you've got a complete James Bond costume.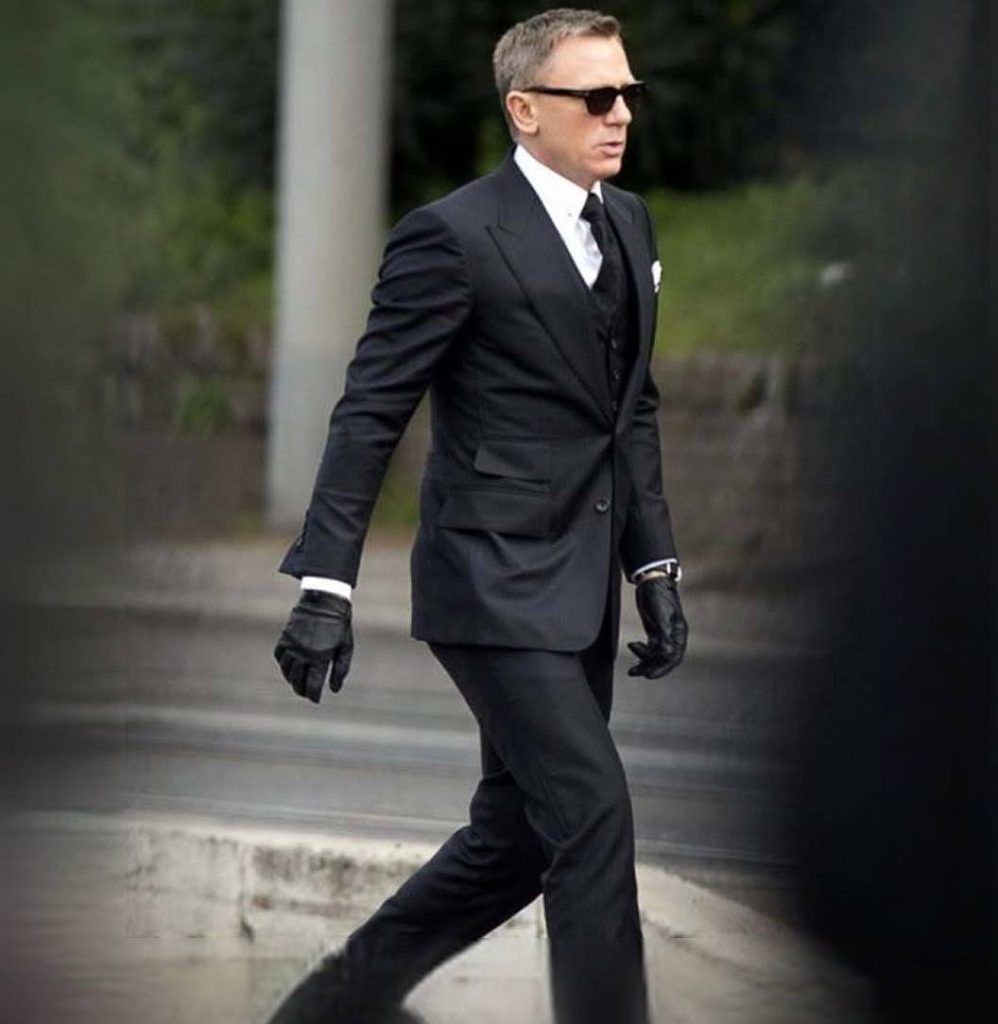 Add a prop martini and bam, you're a secret agent man. While the Walther PPK is the classic James Bond gun, I am partial to the Pierce Brosnan Bond, who notably carried a Walther P99 on occasion. Even Daniel Craig had his hands on a P99 when necessary.
Any Cowboy – Colt SAA Clone (or Heritage Rough Rider)
If you want to go as a cowboy, that's an easy Halloween costume to pair with a gun. You can go as Billy the Kid, Jesse James Butch Cassidy, Wyatt Earp, and many more and carry some form of Colt Single Action army. A real Colt SAA is a bit expensive, so maybe look to one of the many Italian clones. Even better, the El Cheapo Heritage Road Rider is another path you can take.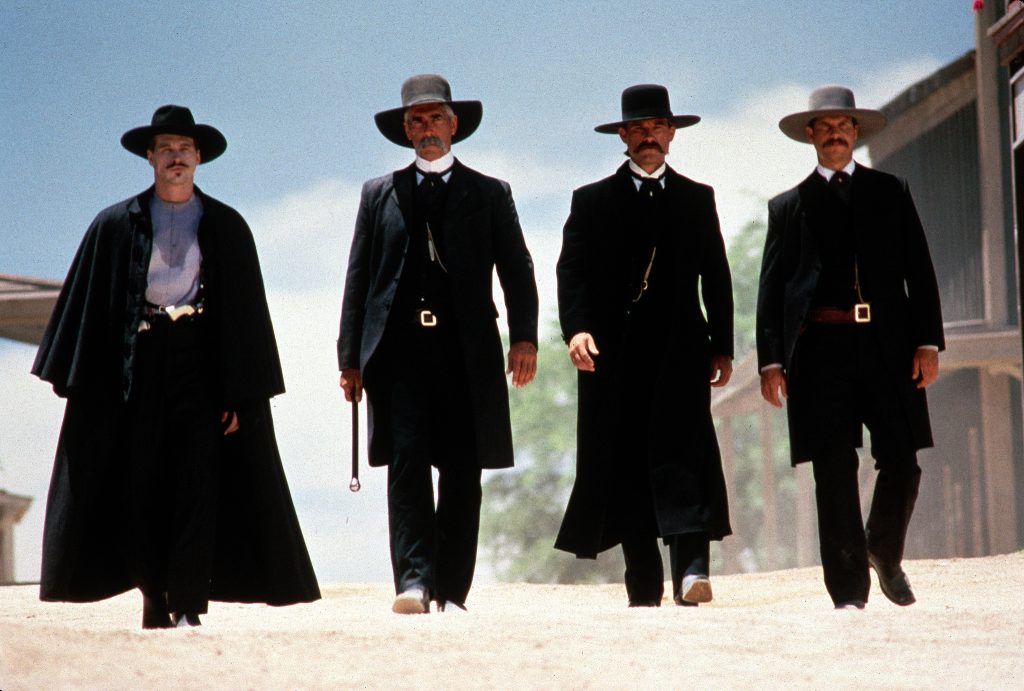 Of course, you need a classic leather rig with plenty of loops for extra cartridges. A real rig is pretty expensive, so maybe pleather is the better way to go. Either way, you can't complete the look without the belt and the hat, and maybe a fake Marhsal's star.
Lt. Dangle – Beretta 92FS
Sometimes you just want to chop it up, not be so serious, and maybe you wanna show off your legs? If you've been hitting the gym hard and can brave fall weather in short shorts, then a Lt. Dangle Halloween costume is for you. The leader of the police department featured in Reno 911 is known for his aviators, short shorts, and, of course, the Beretta 92FS.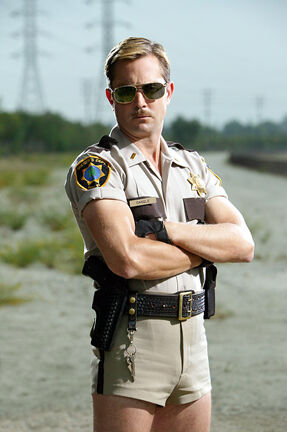 Okay, well, maybe he isn't well-known for his Beretta. The comically inclined show isn't known for its gunfights but for hijinks, mischief, and incompetence. The Lt. Dangle costume is perfect for not taking yourself so seriously and also sets up a group costume.
Deadpool – Dual Desert Eagles
Deadpool and his logo gracing so many guns has really become the new Punisher for the gun world, but what other Halloween costume allows you to carry dual Desert Eagles? Plus, the costume is pretty easy to find these days and makes for a simple grab-and-go costume. This is a great candidate for airsoft guns because Desert Eagles are notably expensive.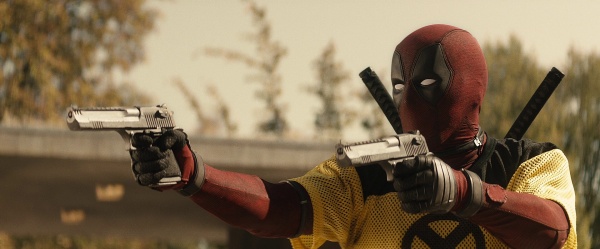 This can be the most expensive gag costume ever or just a fun option with cheap plastic guns. If you go the real deal, you'll need a helluva belt and holsters to hold them both up and around your waist. Just try not to pretend to be the wisecracking merc cause it comes off try hard.
Indian Jones – S&W M1917 (Trimmed)
While the latest Indiana Jones movies weren't a hit or really that great, the classic three movies are still well worth the world of costumes. The classic Indiana Jones costume stands out nicely and is easy to assemble. Your finish touches will be a Fedora, a satchel, and, of course, a S&W M1917 revolver.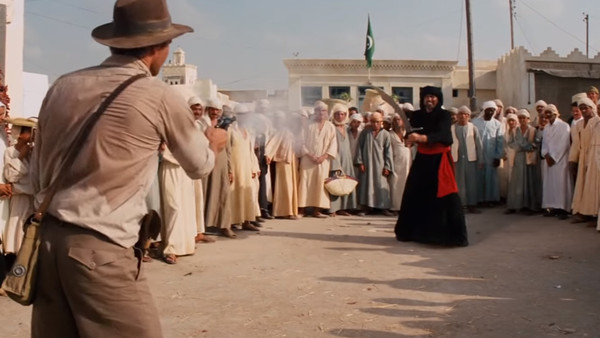 Indy's specific model is trimmed with a new front sight. The M1917s are big guns, so it makes sense to trim an inch of the barrel off. That might be tough to do with a real M1917, so maybe just carry a long barrel and leave the antique alone. A S&W 1937 Brazil contract model might be a better choice for trimming a barrel as they tend to be rougher guns.
Light, Camera, Guns, Costumes
Here are just a few ideas that pair well with classic and not-so-classic guns. Halloween is supposed to be fun, but I know people get wrapped around the axle with open carry. Keep in mind this article is supposed to be fun, and hopefully, we had some.