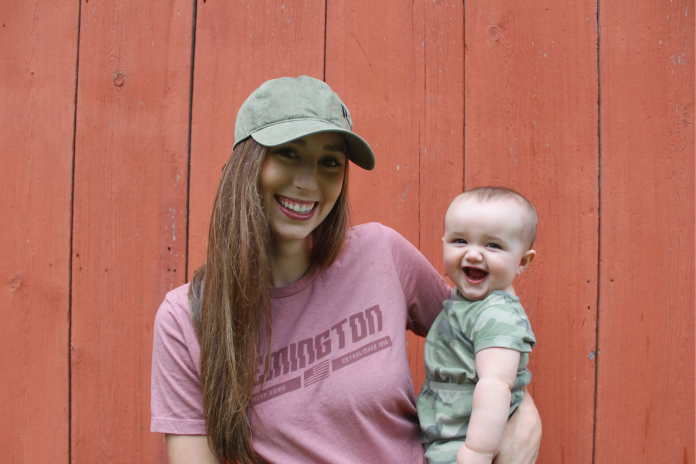 Lonoke, Arkansas – July 21, 2021 – Remington Ammunition has announced social media influencer and outdoor enthusiast, Alyssa Hall aka "Aly from Alabama," has joined Team Remington's growing roster of brand ambassadors. Hall will be showcasing the iconic Remington brand to a new generation of hunters and shooters through her adventurous outdoor lifestyle. 
"Aly balances family and a full-time job with grabbing massive catfish and hunting every chance she gets," said Joel Hodgdon, Remington Ammunition's Marketing Director. "She embodies Remington's values of freedom, equality, conservation and self-determination."
Hall has generated a massive following across her variety of platforms as a social media personality, hunter, noodler and all-around outdoor enthusiast. Fans can follow along to see Hall shooting Remington ammunition throughout her adventures. 
"I'm so happy to be a part of Team Remington," said Hall. "After working with Joel and the team I can already tell my southern roots and the work ethic I was raised with fits perfectly with the Remington brand and everything Big Green represents."
To see Alyssa Hall put Remington ammunition to the test, fans can follow her Instagram, YouTube, TikTok and other social media channels. Find Remington ammunition at dealers nationwide and online. For more information on Remington ammunition and accessories, visit www.remington.com.