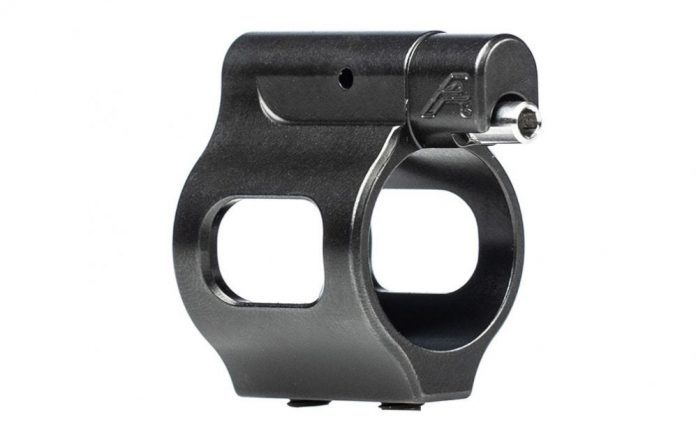 The Aero Precision Adjustable Gas Block allows the user to finely tune their gas system for any application. This is particularly useful for managing excess gas to reduce blowback on suppressed firearms, or competition builds where the shooter is looking to mitigate recoil.
Standard low-profile design provides great fit under slim profile free float handguards including the Aero Precision ATLAS series of handguards
Adjustment screw is held in place by a spring and detent, providing repeatable audible "clicks" upon adjustment removing the need for secondary set screws that can come loose under recoil
Custom machined stainless-steel adjustment screw provides 15 gas adjustment settings
Carbon fouling is channeled to a sacrificial chamber to help prevent carbon locking, as well as provide an access point for solvent in the event carbon locking does occur
User-serviceable design allows for service and cleaning of the gas system
Specifications:
Machined from 4140 hardened steel
Nitride coated
Compatible with barrels utilizing a .750 gas block journal (.625, .875 and .936 coming soon!)
Attaches to barrel via 10-32 x 3/16 knurled set screws
Includes:
Assembled Adjustable Gas Block
One 6″ 3/32 adjustment wrench for easy gas block adjustment underneath installed handguard
Replacement spring and detent included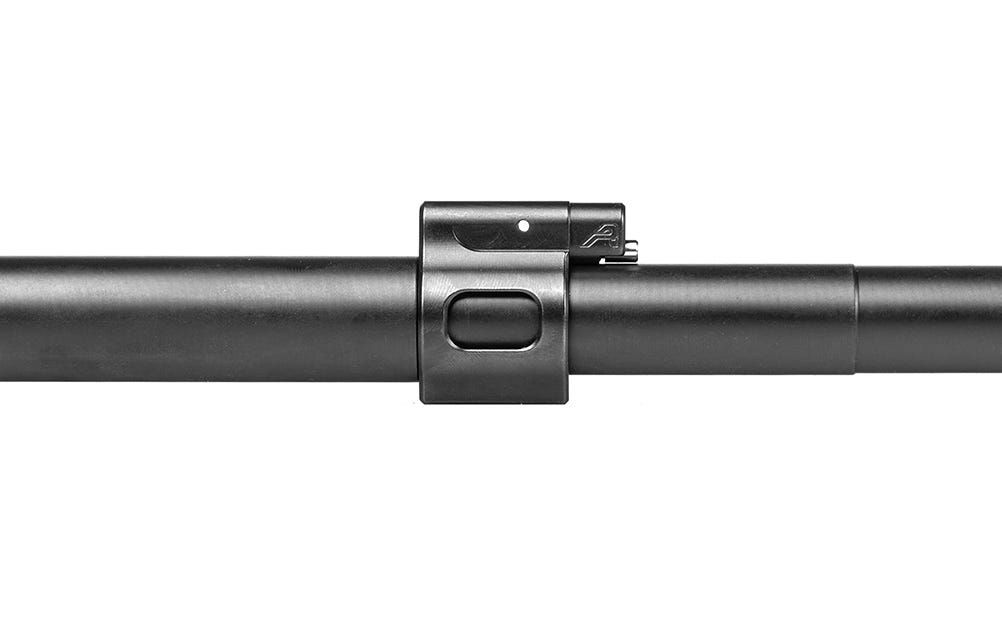 Aero Precision is known for their innovations in user friendly parts. Not only do their designs work but they make the assembly and use just that much easier. The threaded bolt catch pin is the best thing ever and machined in trigger guards just make more sense then smashing on the side of narrow awkward bit of the lower with a roll pin punch and hammer. This new gas block continues in that vein and parallels the use of the ATLAS with it's detent locking system. It allows more measurable adjustments. It allows the user to know that "right 8 clicks" or "left 5 clicks" can take them from their ideal suppressed setting to unsuppressed and vice versa. It allows settings to be known and easily found for different ammunitions, one for 77gr SMK and one for 55gr ball. Heck, even one for notoriously undergassed and irregular steel case.
This is an exceptional part addition.