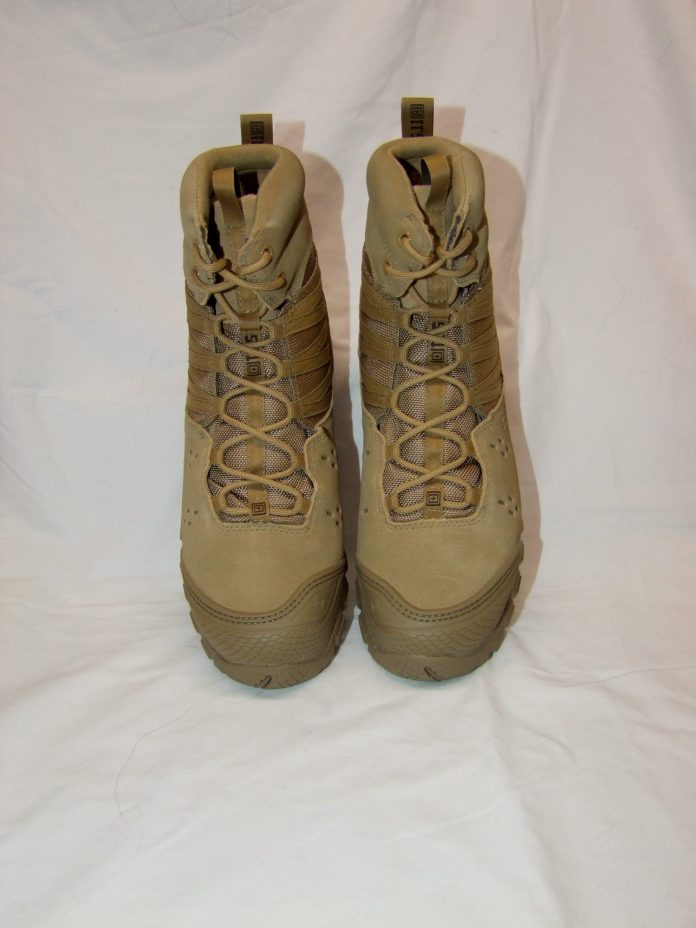 Sitting watching the rain fall on what feels like a fall day, even though the calendar says it is May; I realized Father's Day and graduation season are fast approaching. Fortunately our friends at 5.11 Tactical have a couple of items that make ideal gifts.
With all the rain we have had lately, the Coyote Union 6" WP is a perfect item for those of us who venture out in wet weather. 5.11 uses eVent as the lining of this waterproof suede and nylon boot to ensure your feet stay dry in the wettest conditions. I can say from past experience with 5.11's eVent lined boots that this lining does work. I have worn their XPRT and A.T.A.C series on the range and out hiking in virtual monsoons and my feet have stayed dry. So far when out about town for daily walks in this nasty spring weather; the Unions have kept my feet dry.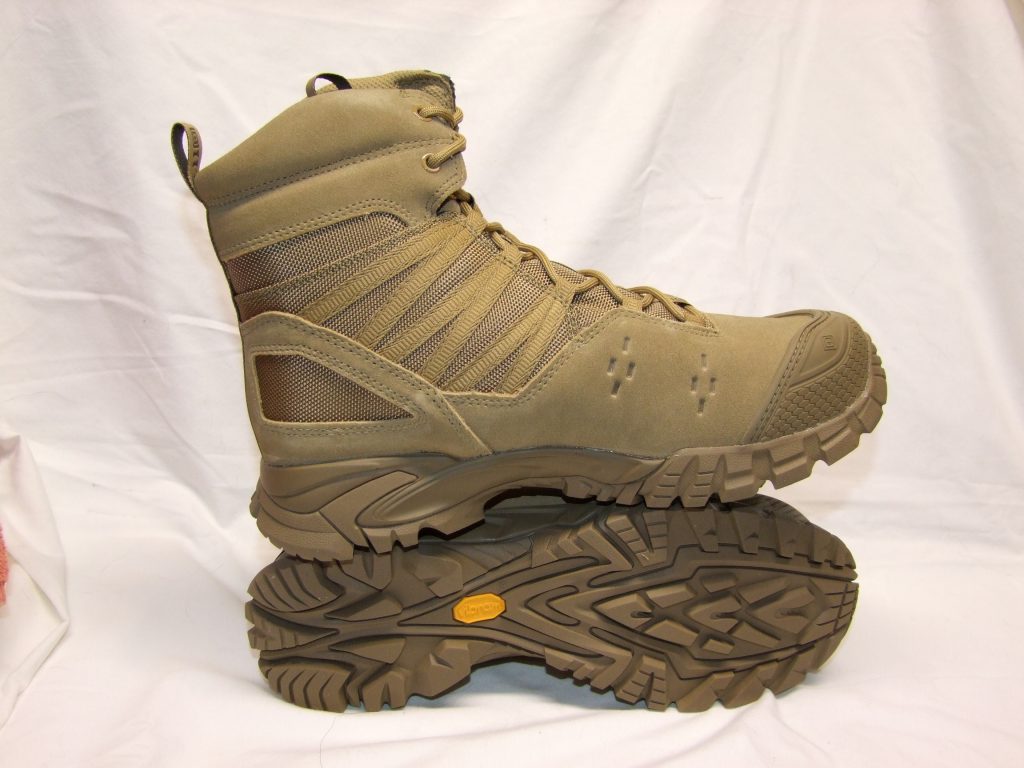 Another feature of the Unions that I like is the 6" height. It is tall enough to give your ankle support without being too high that your feet get hot in summer weather. When hiking and climbing the big hills out west, I have found 8" boots are just too hot in the summer. This height is also ideal for slipping the boots on to take my dog for walks around the campground.
5.11's use of nylon reinforcing bars in the ankle area instead of a solid piece of suede allows the boot to breath while providing support. This also allows your ankle to flex more naturally when stepping on/off uneven ground. While it might sound counter intuitive, on uneven surfaces if your ankle and foot are overly restricted; you can twist or break an ankle. By having a degree of give, your body will compensate as you shift weight. If you cannot roll and move your body will stiffen up, that's when bad things happen.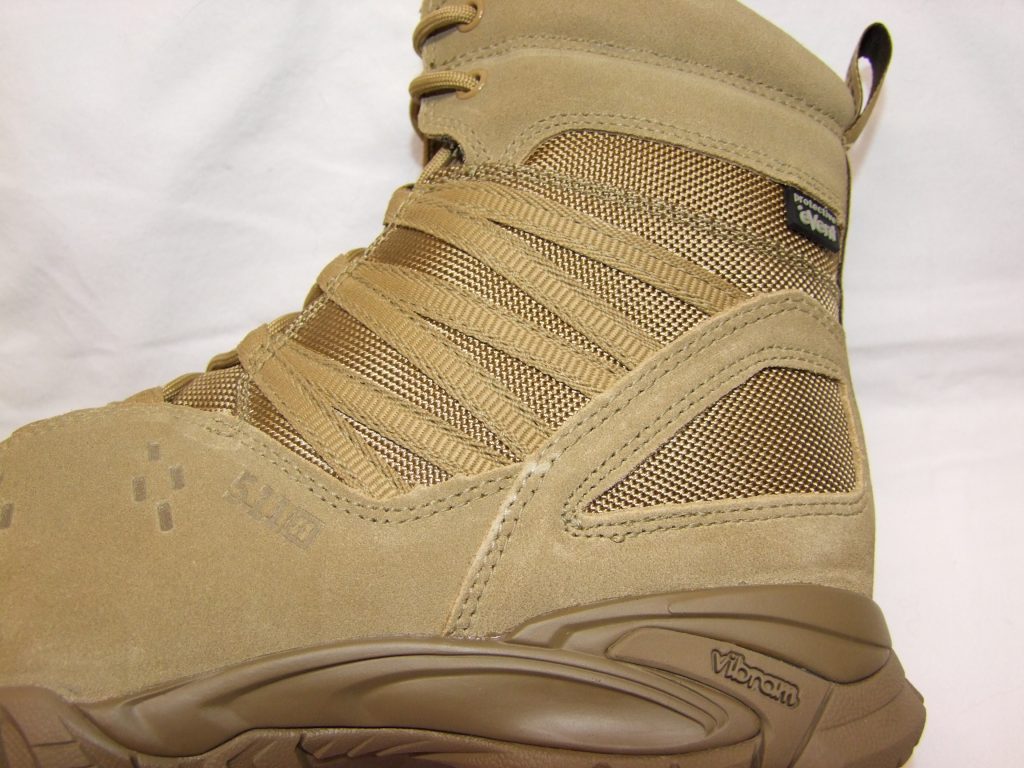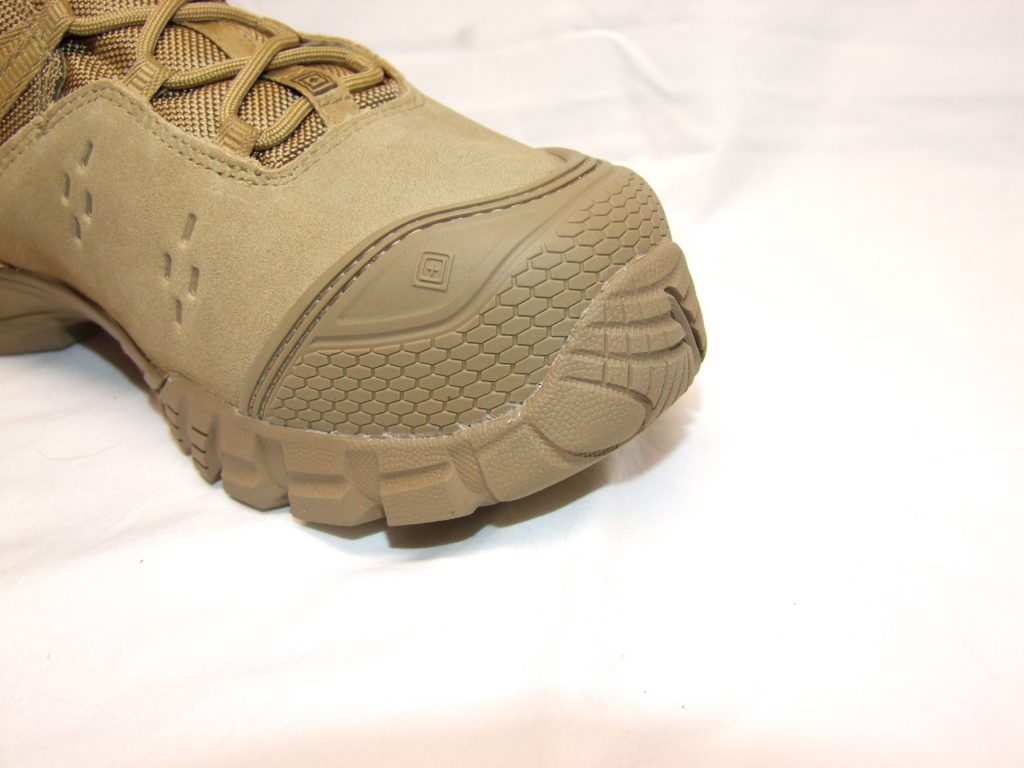 An often overlooked area when it comes to giving you support is the outsole. Many uniform style boots have "squared" heels and toes. When you toe off or plant, this can cause you to slip. The Union rolls the outsole up both of these areas. This will allow your foot to naturally roll on and off soft or hard surfaces while providing an additional point of traction when needed. You will find the toe area is part of a runner toe cap that will prevent sole separation in rugged conditions. The rubber toe cap will also protect your toes from loose rocks that inevitably fall on your foot when hiking or hunting.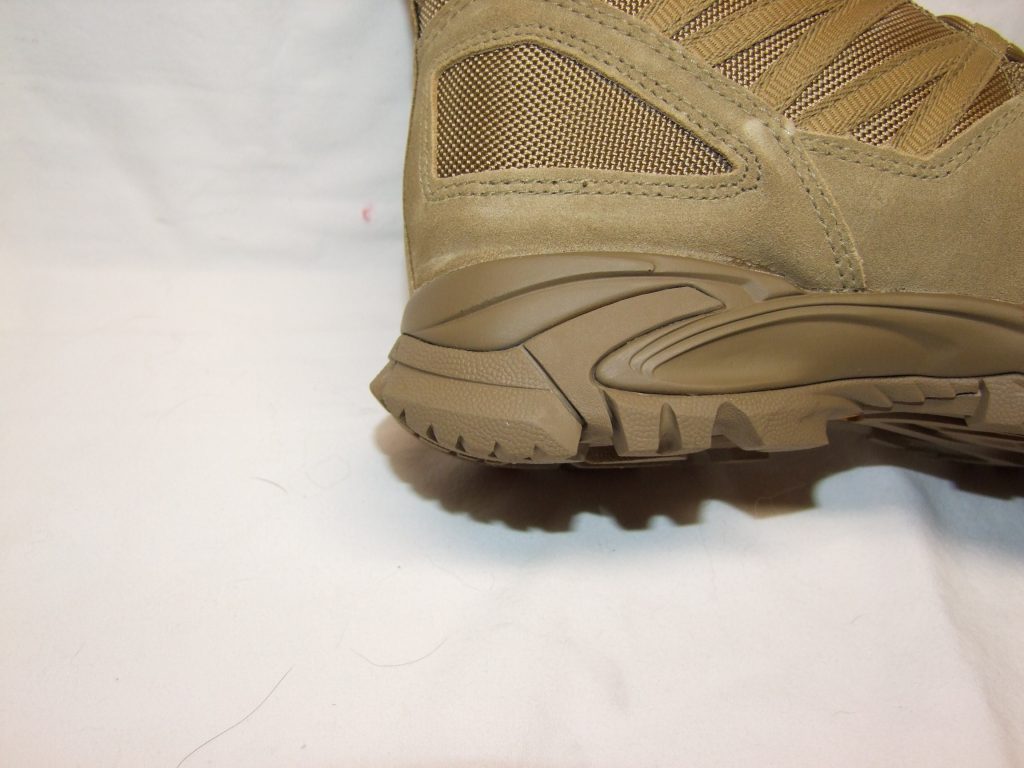 The outsole of the Union not only aids in stability, but it is what provides traction. Using an aggressive outsole made from Vibram's XS-Trek formula ensures good footing in all but the worst conditions. In wet muddy conditions this sole is self-cleaning, grips on wet river rocks and is still sure footed on oily concrete floors.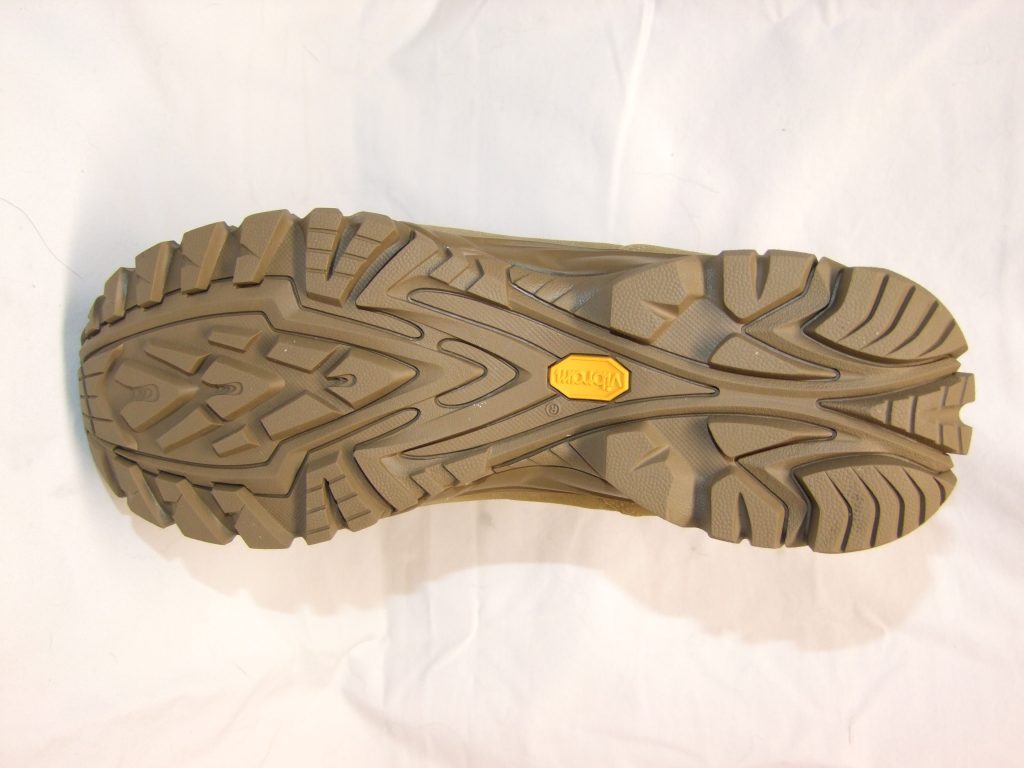 You will have all day comfort thanks to the polyurethane midsole and Ortholite insole. Unlike other midsole materials polyurethane will not lose its ability to dissipate the shock from every footstep. The Ortholite insole further reduces felt impact thanks to its gel like properties. Unlike gel insoles Ortholite is not prone to wear from abrasion and debris you pick up in the field. You will find the polyurethane midsole and Ortholite insole will drastically reduce leg and back ache as well as general leg fatigue.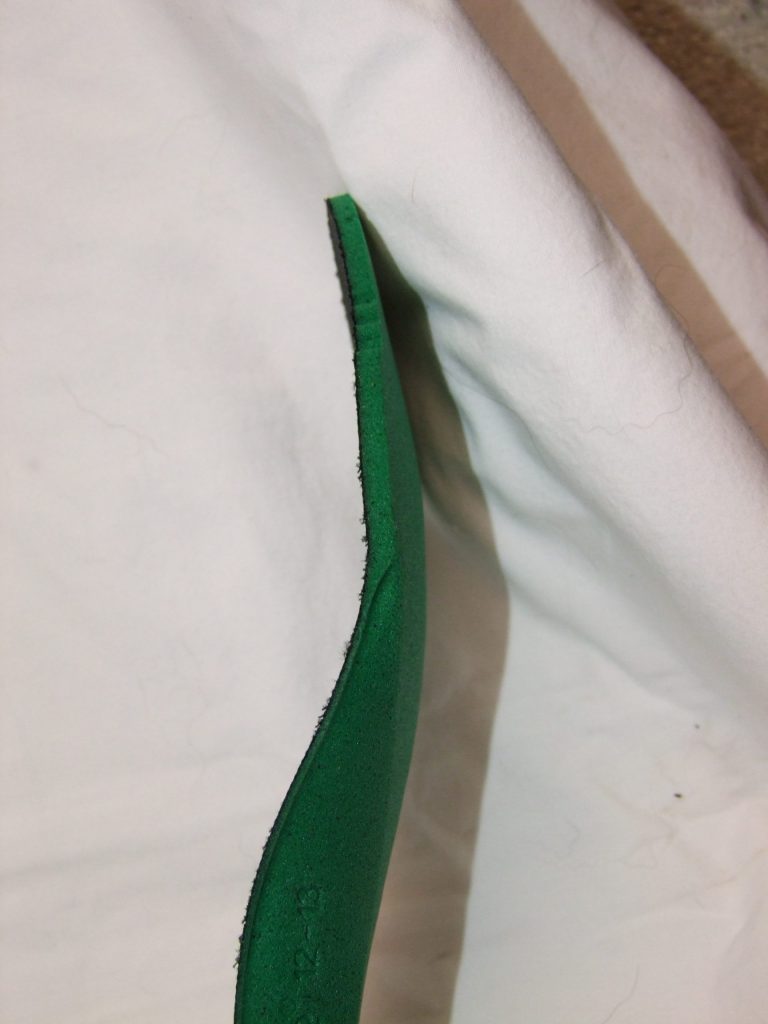 When 5.11 Tactical designed and built the Union 6" WP, they built the boot with action shooting competitors, hunters and serious hikers in mind. I am certain your dad or you will put them to good use. Next article will look at the AMP family of backpacks.