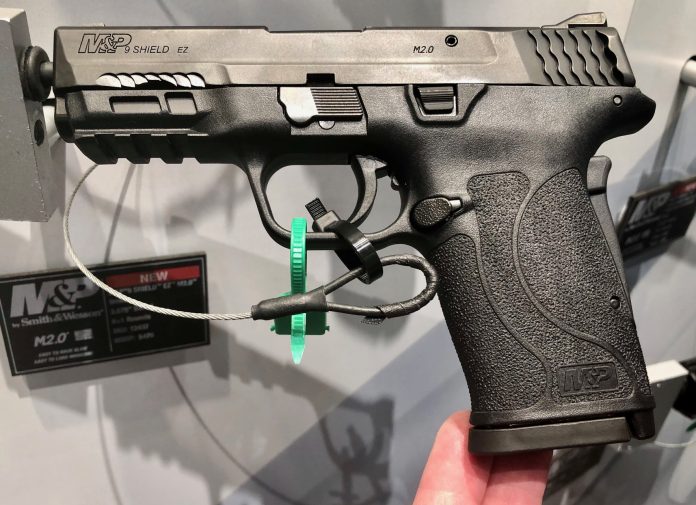 One of the new pistols that I've been anxious to try since its release last month is the Smith & Wesson Shield EZ in 9mm. S&W released the EZ in .380 a couple years ago and it was quite well-received, so it's not a surprise that they have upgraded this format into a larger caliber.
Having personally struggled last year with some hand/wrist inflammatory issues, I know what it's like to try to rack a slide — and then have to let go and use swear words in pain. Things are better now on medication, but I was eager to try this iteration of the EZ so that even if I have another flare I might not have to sit out pistol competition this year, or "go bare" in the carry department.
I found that the slide of the Shield 9 EZ was indeed lighter to manipulate than some traditional 9 mm handguns. The internal hammer fired action allowed the trigger pull to be crisp and not too heavy.
The 8-round magazines have load assist tabs, making life easier for those with dexterity issues there as well.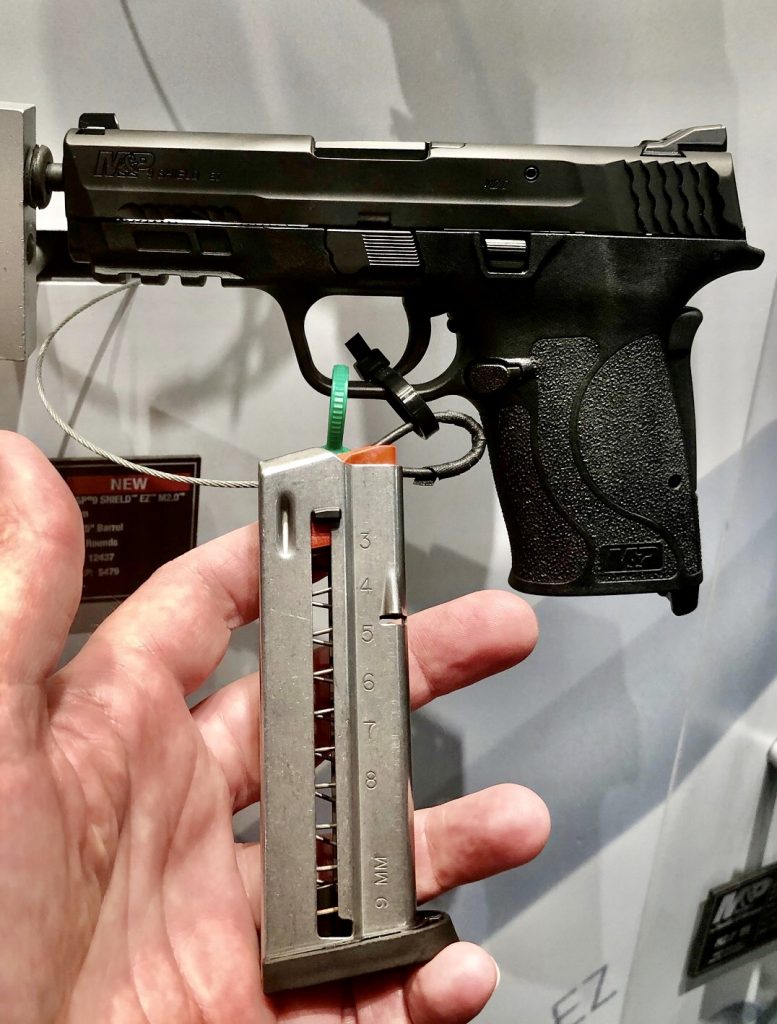 This Shield comes equipped with white dot sights, a grip safety, reversible magazine release, and ships with two eight round magazines.
This 9 Shield EZ is available with and without a manual thumb safety (I prefer without), and is also available with a Crimson Trace laser.
The S&W rep also informed me that he expects that the 9EZ will soon be released in a Performance Center version as the 380EZ version has, including features such as a factory ported barrel and slide, Hi-Viz sights, and Performance Center action and trigger work. I kinda like the looks of it and am willing to wait until that version comes to market, but I definitely want one of these 9 EZs for my new carry gun!