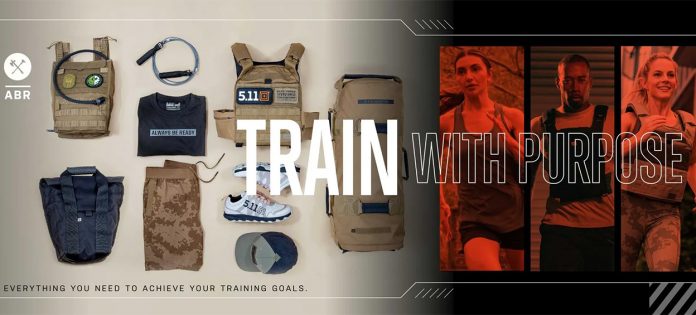 COSTA MESA, Calif. (Oct. 26, 2022) – 5.11 Tactical®, the global innovator of purpose-built apparel, footwear and gear, today unveiled an expanded lineup of footwear available this fall, including updated models, expanded colorways and the introduction of all-new items.
"As many public safety professionals, outdoor enthusiasts and training experts know, footwear is an integral piece of gear," said 5.11's Vice President, Global Product, Matt Page. "Without proper footwear, even the most routine tasks can become difficult, which is why we strive to provide functional and comfortable footwear for a wide range of activities."
The A/T Ranger 2.0 ($110) features 5.11's All Terrain Load Assistance System Technology (A.T.L.A.S. Technology) that provides complete support, whether on a job or a hiking trail. A removable support plate creates extra support when there are heavy loads to carry. The breathable mesh construction keeps feet cool while the scratch rubber toe cap adds durability and protection. The outsole is patterned with a multi-direction lug design for maximum grip on any terrain while the Ortholite® insole is combined with a 5.11® Echo Lite high rebound EVA midsole for maximum support and comfort.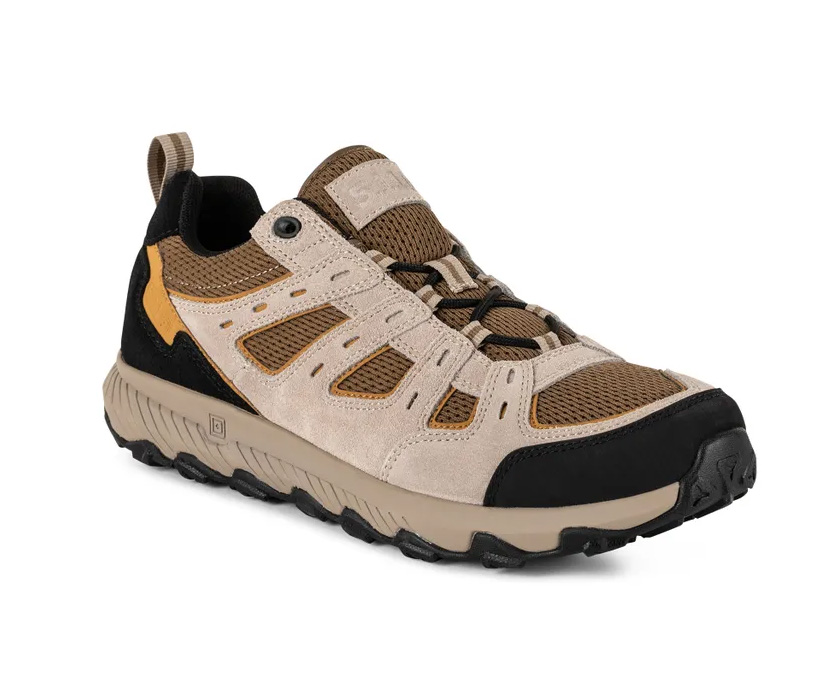 The A/T Mid Boot ($150) has been expanded to offer a new coyote colorway. This customer-favorite also utilizes 5.11's A.T.L.A.S.technology to distribute weight, improve stability and return energy to offer all-day support, performance and comfort. Additional features include a 3D molded TPR toe and heel for protection, a welded-mesh upper for breathability and a high traction outsole.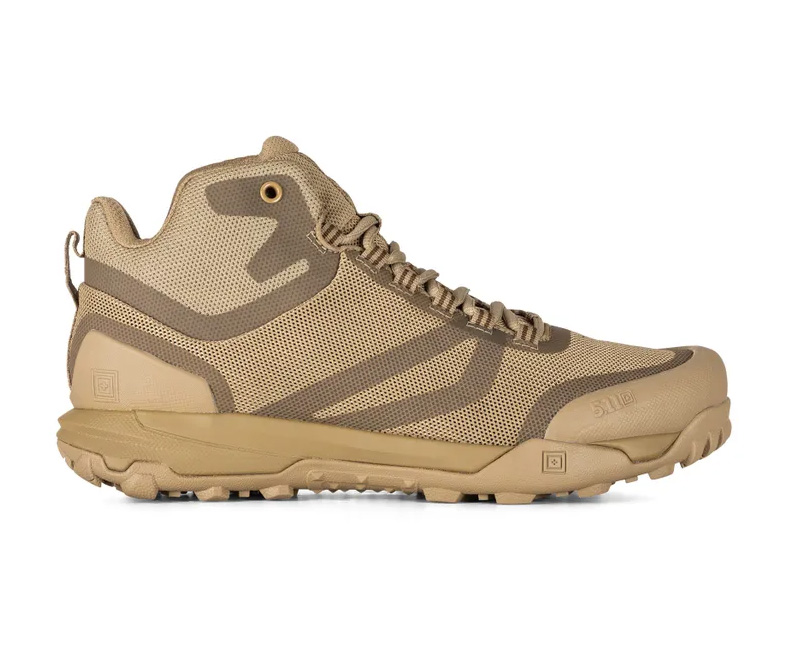 The Norris Sneaker ($115) is now available in a volcanic colorway to give customers additional styling options with this durably but casual, high-top sneaker. Offering an outstanding blend of style and functionality, the Norris features a Vibram® Marbrani outsole with XS Trek to provide traction and durability along with Ortholite® technology that cushions with support and comfort. It's ASTM certified for puncture resistance and built with a super-strong Welmax board that protects feet against up to 1,200 newtons of force.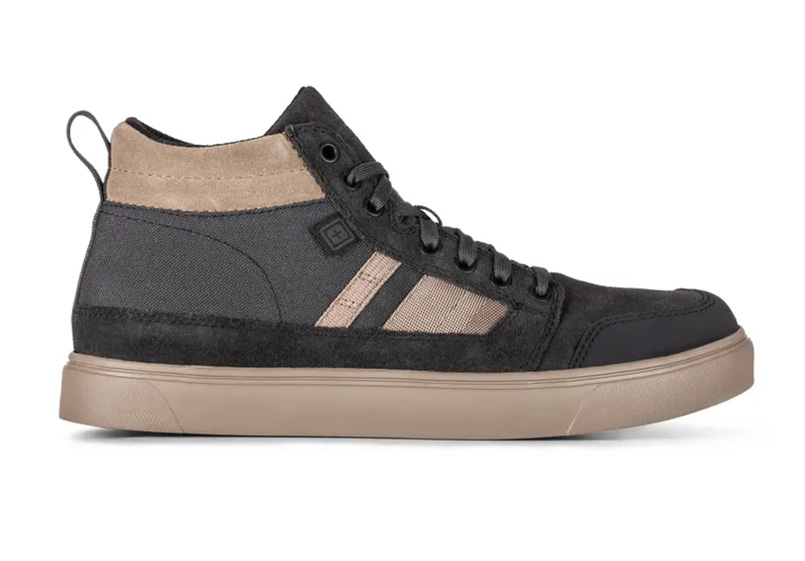 A new High Gloss Duty Oxford ($100) has been introduced for those who serve and need a dress uniform show that feels as good as it looks. The high-shine patent leather upper creates a clean and professional style while an Ortholite® footbed provides increased cushioning and a tough Vibram® outsole offers functionality.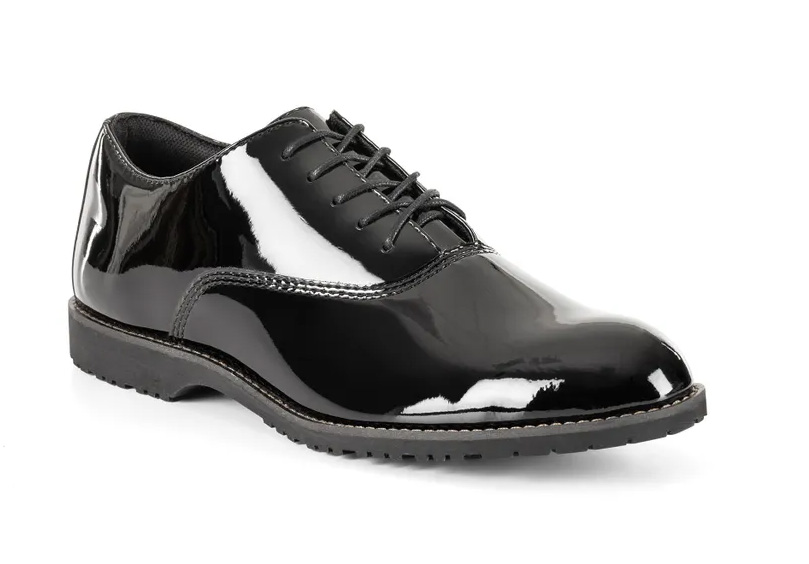 For more information about 5.11, its product offering and to find a 5.11 store near you visit www.511tactical.com.
# # #
About 5.11, Inc.
With offices around the globe, 5.11 works directly with end users to create purpose-built apparel, footwear and gear designed specifically to enhance the safety, accuracy, speed, and performance of tactical professionals and technical enthusiasts worldwide. 5.11 products exceed rigorous standards, which have allowed the brand to establish a reputation for innovation and authenticity, and become the premier choice for those who always have to be ready. 5.11 products can be purchased online, through authorized dealers and retailers, as well as at 5.11 company-owned retail stores.
Learn more about 5.11's best-selling gear and accessories at www.511tactical.com. Find a full list of 5.11 company-owned retail stores at https://www.511tactical.com/locations/. Connect with 5.11 on Facebook, Twitter @511Tactical and on Instagram @511Tactical and #511tactical
5.11, Inc. is a subsidiary of Compass Diversified (NYSE: CODI).
5.11, 5.11 Tactical and Always Be Ready are registered trademarks of 5.11, Inc. All rights reserved.