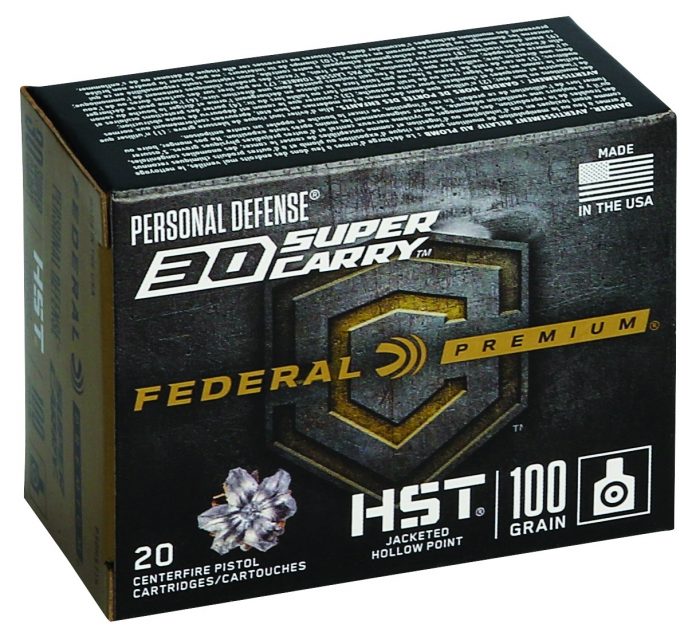 Federal launched a new caliber this year aimed at two things. Increasing the capacity of current 9mm/40S&W frames and doing so in a round that meets the defensive caliber standards we've come to know and understand through the developments of the last 50 years in ammunition technology.
30 Super Carry is one of the first genuine efforts to step away from 9mm after the 'FBI Reformation' that held 9mm is the standard to work to. It's an interesting concept. I don't know if it will take due to the combination of 9mm's entrenched efficacy and the usual higher cost of new calibers, however being that you are getting both more rounds and probably less felt recoil it may find a comfortable niche in the market. This is especially true if it turns the current micro pistols like the P365, Shield Plus, and G43X/G48 into effective 14 or 15 shot capacity pistols with greater shooter comfort and recoil management.
Here's the official release,
Federal Ammunition Announces an All-New Handgun Cartridge: 30 Super Carry 
ANOKA, Minnesota – January 12, 2022 – Federal Ammunition is proud to announce its all-new 30 Super Carry cartridge and will showcase this new product launch at the 2022 SHOT Show (Booth No. 11838), January 18-21 at the Sands Expo Center in Las Vegas, Nevada.
Federal Ammunition has 100 years of experience producing ammunition and is the ideal company to develop a better concealed carry cartridge for the next generation of self-defense pistols, and that's exactly what the company has accomplished with this introduction. With so many advantages over existing cartridges, 30 Super Carry stands to revolutionize self-defense.
The new 30 Super Carry cartridge provides the power of the 9mm Luger with comparable felt recoil. The .312-inch diameter projectile carries the same energy as 9mm Luger at the muzzle, with better ballistics than 380 Auto. In addition, it could be chambered in smaller, easier to conceal handguns, once gun manufacturers start to offer guns designed and built specifically for this cartridge.
"The self defense market is a driving force behind new gun ownership. When considering what the market is looking for when it comes to self-defense, they have told use that concealability, comfort in carrying and ability to shoot, 9mm performance, and the ability to carry more rounds," said Federal's Handgun Ammunition Product Director Mike Holm. "There is a lot here, and that is what drove the development of 30 Super Carry."
With a higher capacity and smaller frame size than the 9mm but with similar muzzle blast, recoil and terminal performance, 30 Super Carry offers a decided advantage.
Learn more at: https://www.federalpremium.com/30supercarry.html.
"Our 30 Super Carry cartridge hits like a 9mm, which means shooters can increase capacity without sacrificing performance," continued Holm. "With ballistics that mirror the 9mm, there's no doubt regarding the 30 Super Carry's effectiveness for self-defense."
30 Super Carry's introduction is truly unique. While most new cartridges struggle with availability for years before production catches up with growing demand, 30 Super Carry will hit the ground running with not only loads from Federal but also sister brands Speer, CCI Blazer and Remington. In fact, it's the first time in history so many manufacturers have offered loads for a new cartridge on "day one" of a new product introduction.
Federal Ammunition can be found at dealers nationwide or purchased online direct from Federal. For more information on all products from Federal or to shop online, visit www.federalpremium.com.