2017 is turning into an exciting year for the firearm industry
Nighthawk Custom, a company that since 2004 has been masterfully pushing the 106 year old John Browning legend to an artistic mechanical pinnacle, is riding that new years wave with their 1911 additions.
Let's have a look.
Border Special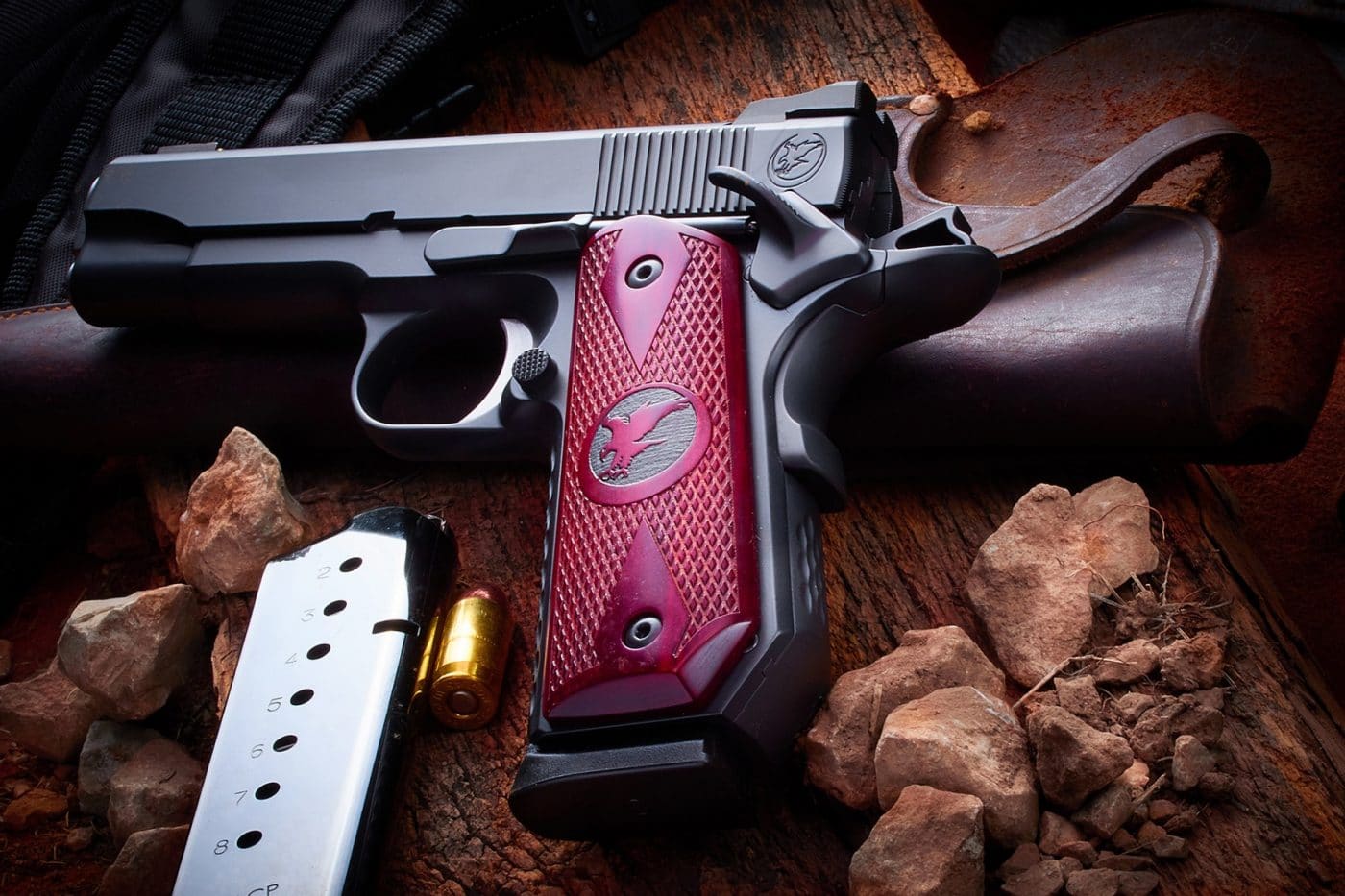 The Border Special is a commander size 1911 in .45 ACP. True to format a 4.25″ Barrel, rounded mainspring housing, front and rear grip serrations, and double diamond cocobolo grips combine with gold dot sights on a forged steel frame. The 8 shot Border Special is ready for a concealed carry or open assignment and is set to deliver on every expectation.
The Bull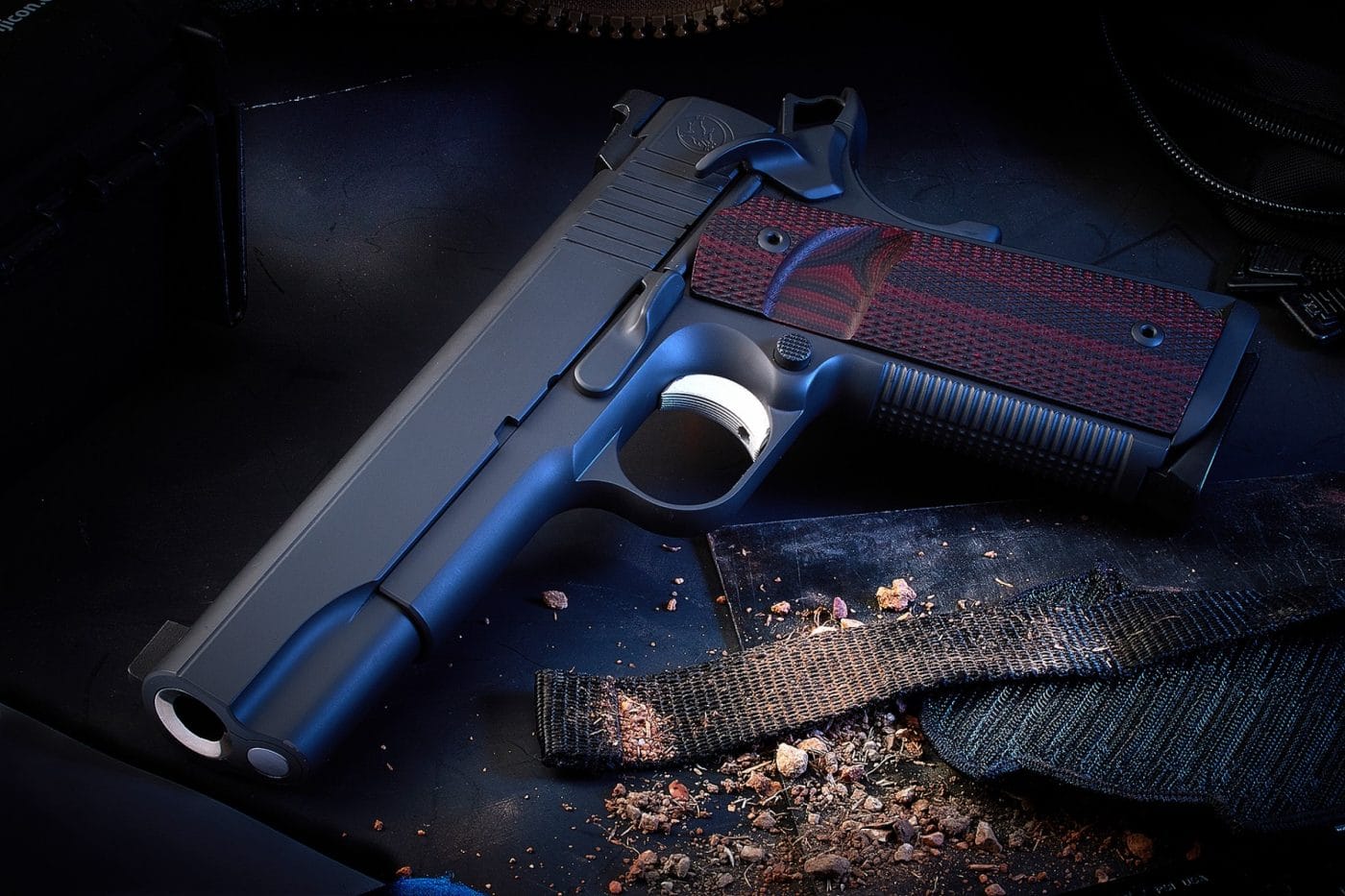 While The Bull is a classic Government 5″ it employs a serious design change. In place of the traditional barrel bushing The Bow Tie Plug and the more and more favored bull barrel lock up allow a rounded cut on The Bull's muzzle. The Bull Nose Cut aids in holstering and gives this 1911 a sleek smooth look. In parallel form the front strap and mainspring housing use a rounded horizontal style of stippling that minimizes the pistol's likelihood to snag during draw while still providing the extra traction on your hands during firing. Topped off with Straight 8 tritium night sights and a straight shot through the grip panel for your thumb to actuate the magazine release…
Hats off to The Bull
Nighthawk Carry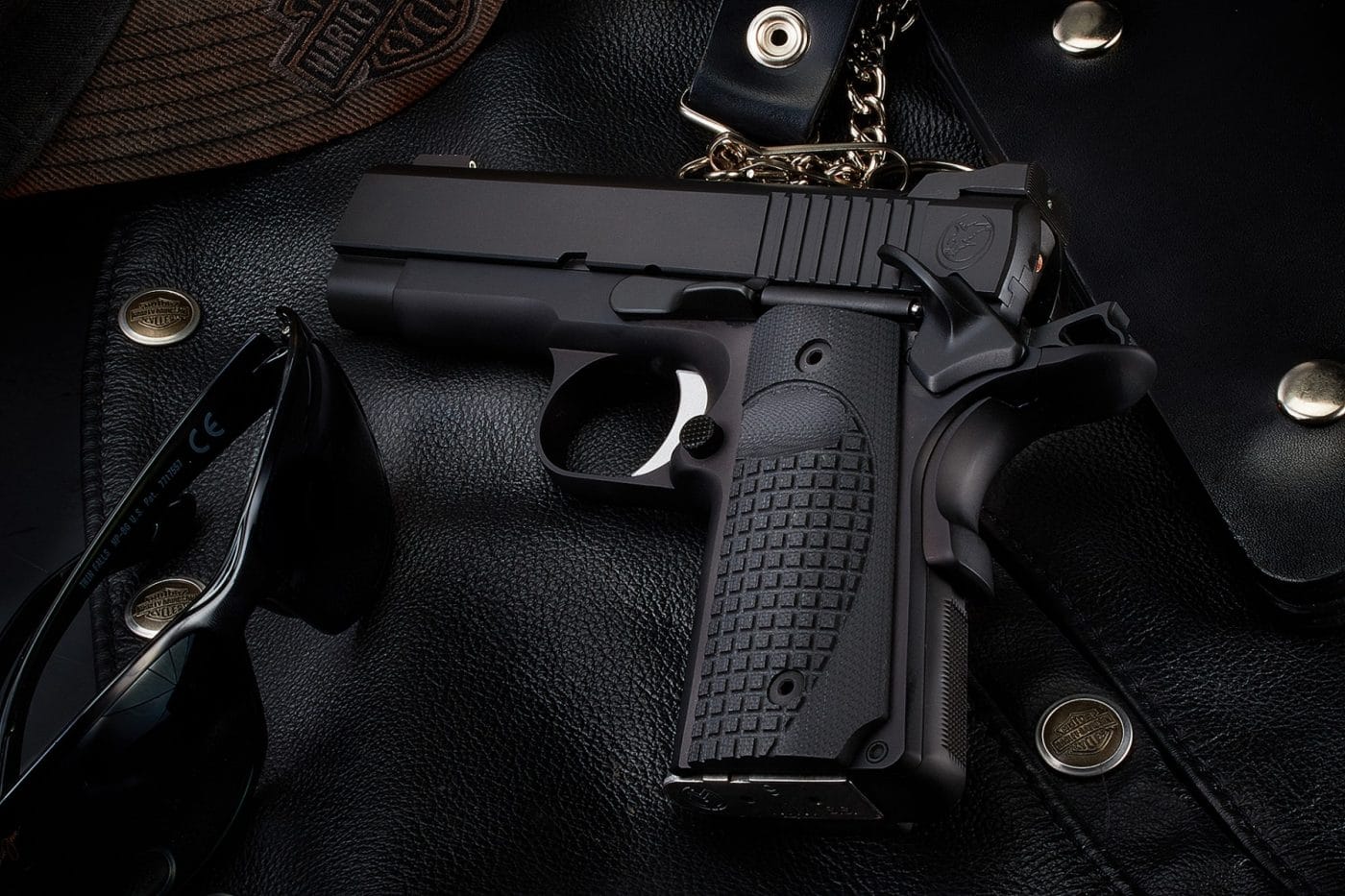 One for the 9mm fans the Nighthawk Carry combines a 3.8″ Bull Barrel lock up, tritium night sights, G10 grips, into a compact Officer frame. The forged aluminum base with precision LPI checkering and rounding applied to the slide and frame help this pistol carry comfortably and shoot even more so.
NHC Classic
A Stainless Government model with half diamond checkered wood grips, the NHC Classic embodies its name. The frontstrap and mainspring boast 25 LPI checkering. The sights are Gold Dot bead, a smooth guide rod and traditional style bushing round out the .45 ACP NHC Classic.
CCS (Complete Custom Stipple)
Starting with a Stainless Government Frame the CCS has no piece of steel untouched. A unique stippling is etched into the mainspring, front strap, slide top and rear, magazine release, slide stop, hammer, guide rod, grip safety, and trigger. Front and rear slide serrations, talon emblazoned grips, and tritium night sights finish off this truly unique 1911.
Tri Cut Carry
A 106 year old design can look just as futuristic as anything. The triangular cuts, slide porting, bull barrel lock up, and unique texturing give this 9mm 4.25″ barreled commander frame 1911 a profile straight from science fiction. I want this pistol. SciFi custom 1911, sold.
Very Impressive Pistols
Turnbull VIP 1
Turnbull VIP 2
Not kidding.
The VIPs (Very Impressive Pistols) combine the artisanship of Nighthawk Custom's gunsmiths with Turnbull's unique case hardened look to provide a truly exclusive 1911 frame in each case. These unique 5″ Government frame pistols speak for themselves, they are equal parts art and gunsmithing craftsmanship.
Nighthawk Custom maintains their absolute commitment to One Gun, One Gunsmith. This formula puts the smith assuring every single aspect of the pistol is far above and beyond quality standard from start to finish. The smith signs their name to the frame each and every pistol they create, beneath a grip panel. It is the very definition of handcrafted and puts Nighthawk Custom pistols in a category no production 1911 can parallel and as the name suggests these are custom… add the features you desire to your hearts content and make these 1911's truly your own.
Browse the 2017 line and the entire catalog http://www.nighthawkcustom.com/pistols/new
And yes… I know custom guns come with custom prices but hey…
Tis the season.