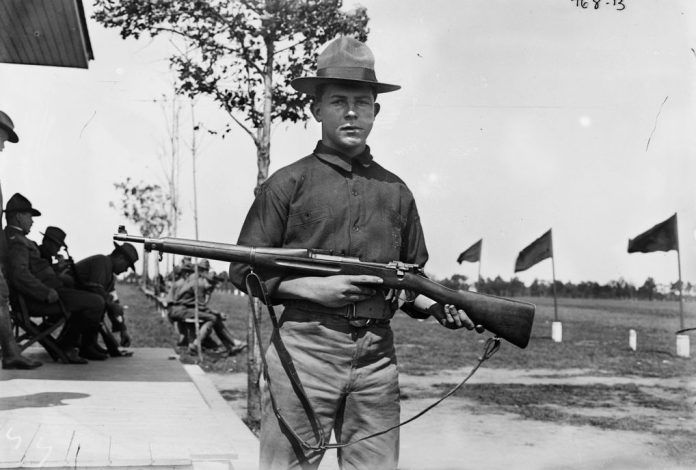 Man, 1903 was a crazy year. The Teddy Bear was invented that year. Some guys electrocuted an elephant in New York City, the Wright brothers took flight, and it was a damn fine year for guns. I've gotten into old guns recently. Call me bored with M-LOK and polymer frames. I just noticed the year 1903 constantly came up and decided to look at what made 1903 such an interesting year for firearms.
Notable Firearms of 1903
Plenty of firearms wear the 1903 moniker, and I'm guessing it's easy to guess which guns made the list. The most obvious being the Springfield M1903, which served the United States from 1903 til 1949. This rifle was very much a product of its time, and its time meant a bolt action design, heavy wooden furniture, and a long bayonet. It was a rifle, a club, and a spear in different instances.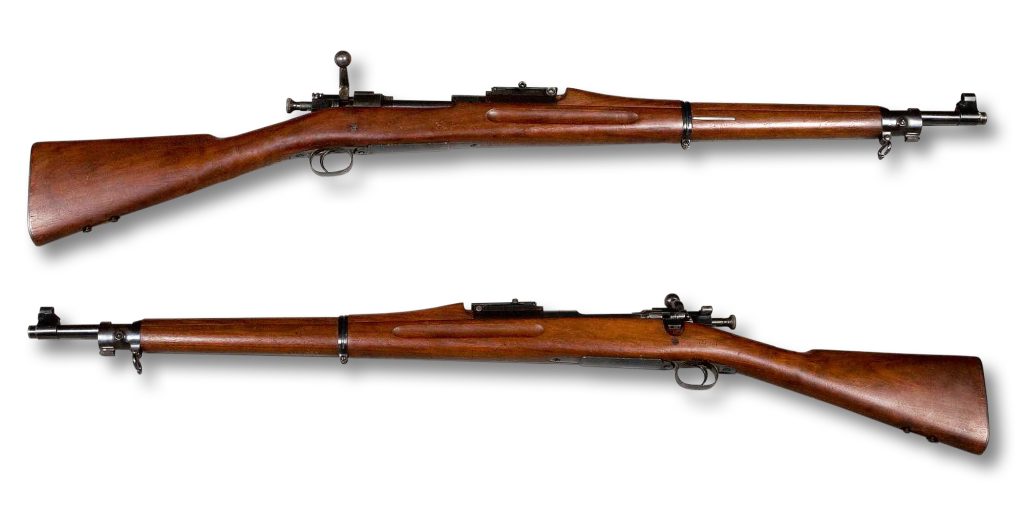 Another of the more popular weapons produced in 1903 was the M1903 Pocket Hammerless. This John browning design produced for Colt chambered the little .32 ACP and provided a direct blowback semi-auto pistol for concealed carry. It was an instant hit, served with numerous police forces, and was a General Officer's pistol. 
There was a not-as-popular Colt Pocket Hammer 1903, which was John Browning's first short recoil handgun and chambered the forgotten .38 ACP. This gun would go on to become the COlt M1911, which needs no introduction. The 1903 Pocket Hammer was the compact variant in a family of .38 ACP guns that included the M1900 and M1902 Sporting.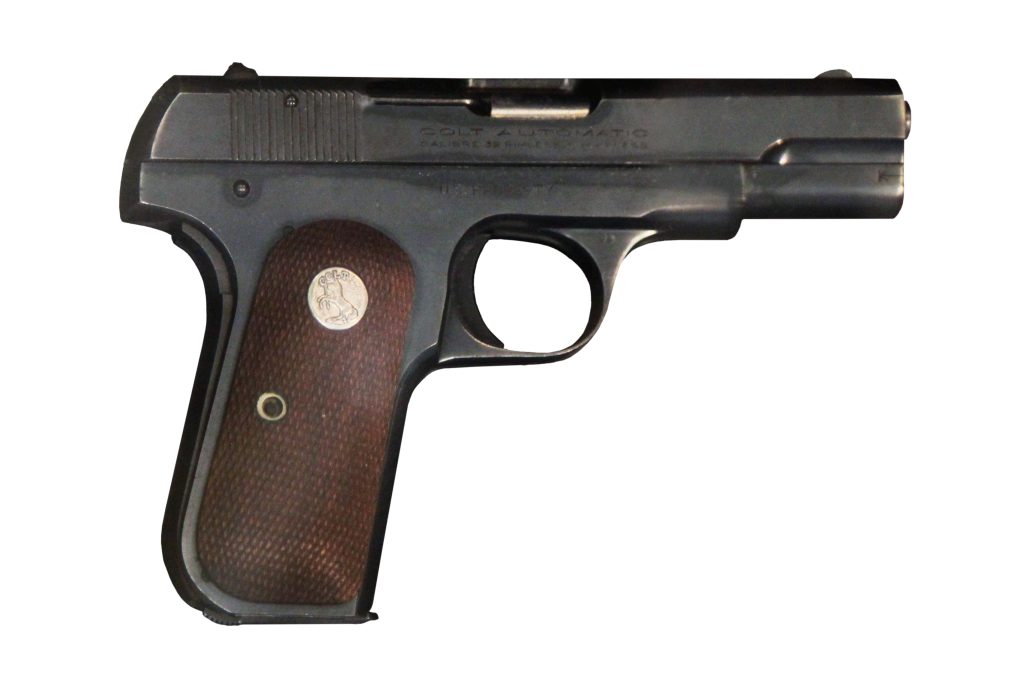 John Browning also invented the FN M1903 for the Belgians. This is a semi-auto pistol firing the 9mm Browning Long. It was similar to the Colt M1903 but larger and more capable. It became a service pistol with the Russian Empire, the Ottoman Empire, the Swedes, and many more.
Finally, Winchester produced the Model 1903, which was the first successful commercially offered semi-auto rifle. It was a .22 Winchester Automatic, which is a rimfire round, and it used a simple blowback action. The rifle used a tubular magazine and was designed by T.C. Johnson.
Why 1903?
Isn't that the magic question? These firearms were all fairly successful and innovative and even impacted modern gun design to this day. Some answers are easy. The Springfield M1903 was a .30-06 rifle produced in the wake of the Spanish-American War. The Spanish used the Mausers, which outclassed American Krags. America needed to keep up and built the M1903. The United States would later pay a small sum for every rifle produced to Mauser. At least until World War 1 started.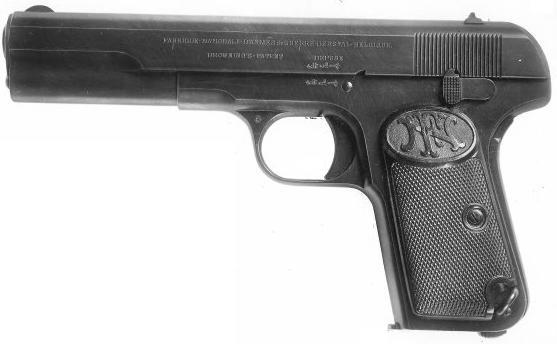 What about all the semi-auto firearms? It's worth noting that 1903 was right dead in the middle of the Technological Revolution. This period is also known as the Second Industrial Revolution. It would culminate in World War 1, where tanks and machine guns left millions of European boys dead on bloody battlefields.
The early 1900s were one of massive industrial expansion. Mass production as we know it now was just starting to arrive. While it still took talented, skilled workers to produce firearms, the time it took was being cut drastically. The first semi-auto handgun was created in 1893, and a mere decade later, they'd rule the market.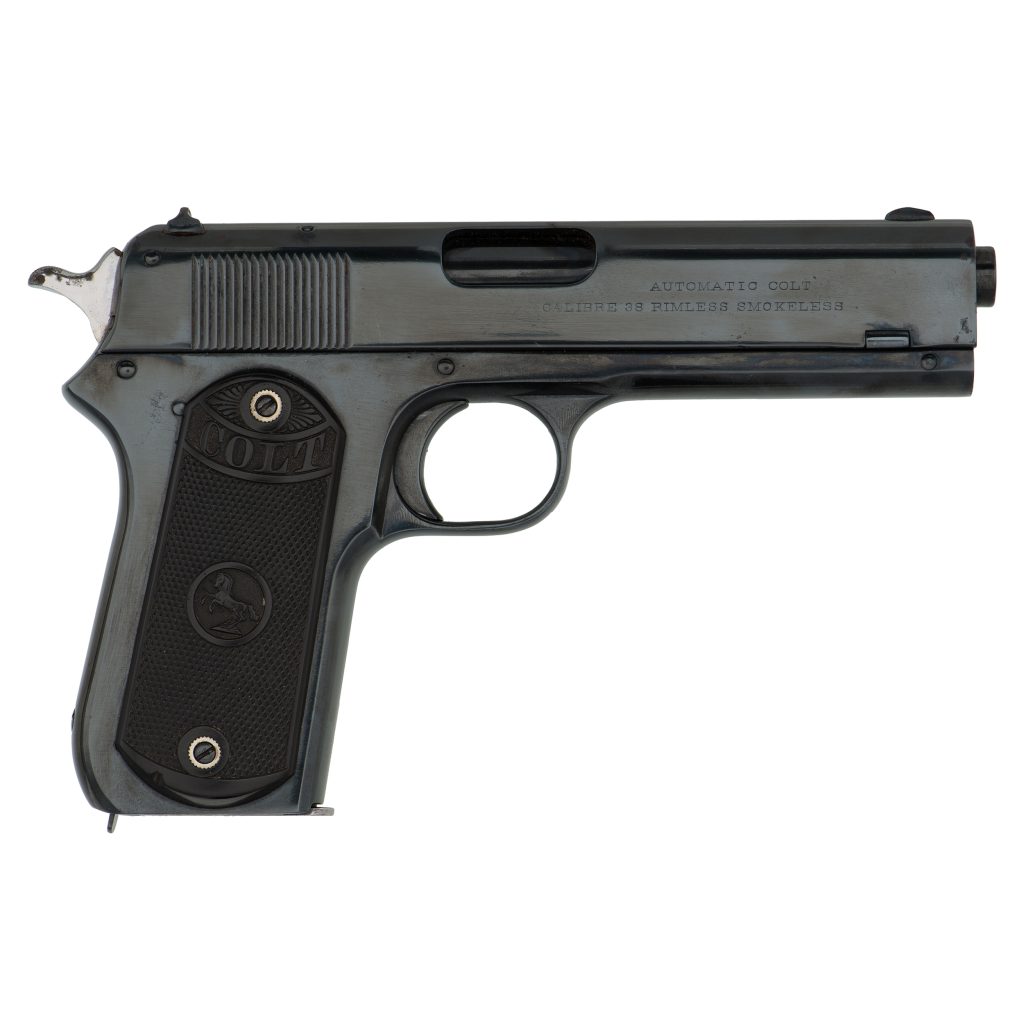 Firearm technology was quickly evolving with the rise of autoloaders. They were becoming easier to produce, and in 1900, Browning invented the first automatic pistol with a slide. Automatic loaders seemed to be the future, and plenty of companies were willing to put money behind them. 

We mentioned Browning, and it's worth noting that while he was working, he was always innovating. He was responsible for three of the famed 1903 pistols, which were all autoloaders.
The Next Revolution?
These days, every modern handgun and rifle seems to have fairly standard construction. We know what works. In 1903, they were more or less figuring that out. Guns like the Pocket Hammerless and the FN M1903 shaped the way handguns look and function to this day. The Winchester rifle wasn't much different than any other semi-auto .22 rifle. It's fascinating how much has changed but also how much it's stayed the same.