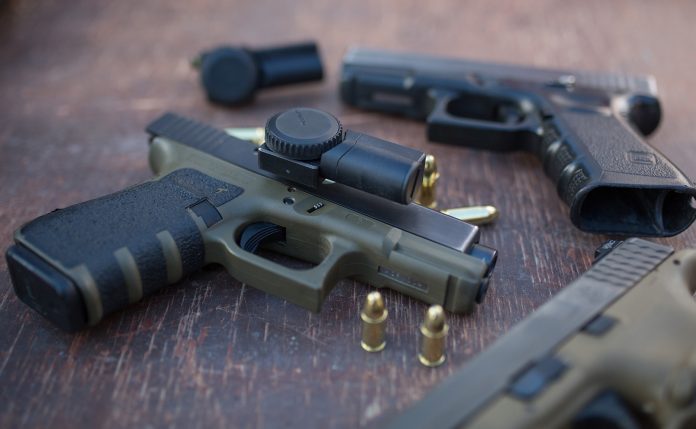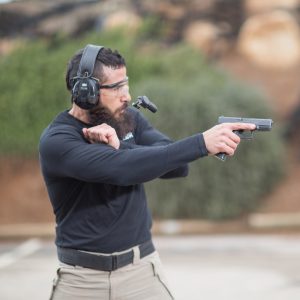 ZORE Marks 10,000 ZORE X Core Gun Lock Units Shipped, Surpassing sales expectations for the revolutionary rapid-access gun locks. ZORE gains praise from the media and users following extensive field use.
Jerusalem, Israel, December 20, 2018

ZØRE, maker of the world's fastest locked-to-fire gun lock, announced today shipment of their 10,000th ZORE X Core 9mm gun lock, just 10 months after bringing the unique technology to market. Bolstered by reviews from leading firearms publications, as well as partnerships with industry leaders, including Brownells and OpticsPlanet. ZORE surpassed expectations and reached the milestone two months ahead of time.
"We started this journey with a completely new approach to locking firearms. Rapid-access, non-biometric and portable," said Bruno Escojido, CEO of ZORE. "The firearm-owning population is traditionally averse to new technologies like ours, but the large number of positive reviews in leading outlets, as well as over ten thousand happy users, has proven the point. ZORE is a leading choice for quick-access firearms security."
What is a ZORE Gun Lock?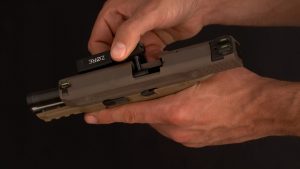 The ZØRE X Core is a caliber-specific gun lock that allows handguns to be secured from unauthorized users such as children however, ready to fire at a moment's notice. The patented technology combines the efficacy of a cartridge-shaped lock, placed in the gun's chamber. Together with a unique combination-lock dial, RAPIDialTM. The dial, which utilizes gross motor skills for maximum functionality under stress, allows for swift unlocking under any circumstances. Including complete darkness. Users dial in their customizable code, charge the firearm and the lock is ejected as a round is chambered. This all happens in one simple motion.
"If you're still using a keypad safe, trigger or chain lock, it's well past time to get with the program. It's time to try a rapid-release gun lock that keeps kids safe and you ready to go," said Officer Stephen Day of the Holden Police Department in Maine. "After months of using the ZORE X, I am absolutely confident in its reliability, speed and security."
ZORE X Core is currently available in 9×19. However, a .45 version is expected in the first half of 2019 followed by the .40. In addition, an AR15 5.56 version. As well as ZORE's Alert series, which will include connectivity features for increased awareness, is also currently in development.
About ZØRE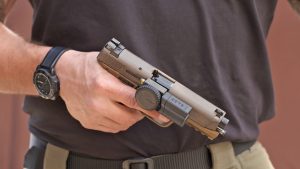 ZØRE is an innovative gun safety solutions provider that produces the world's fastest locked-to-loaded gun lock. The company was founded and is staffed by Israeli Defense Forces veterans. The company's products combine cutting-edge technology with tried-and-true mechanical locking to create the ideal solutions for gun owners to keep their guns safe from the hands of children or other unauthorized users. This system makes the firearm immediately accessible by the owner at critical moments. The company's RAPIDial technology allows for quick, non-visual unlocking. The lock's unique design ejects the lock and chambers a live cartridge in one simple charging motion.
For more information visit www.zore.life
Follow ZØRE on Facebook: ZØRE Twitter: ZØRE Instagram: ZØRE