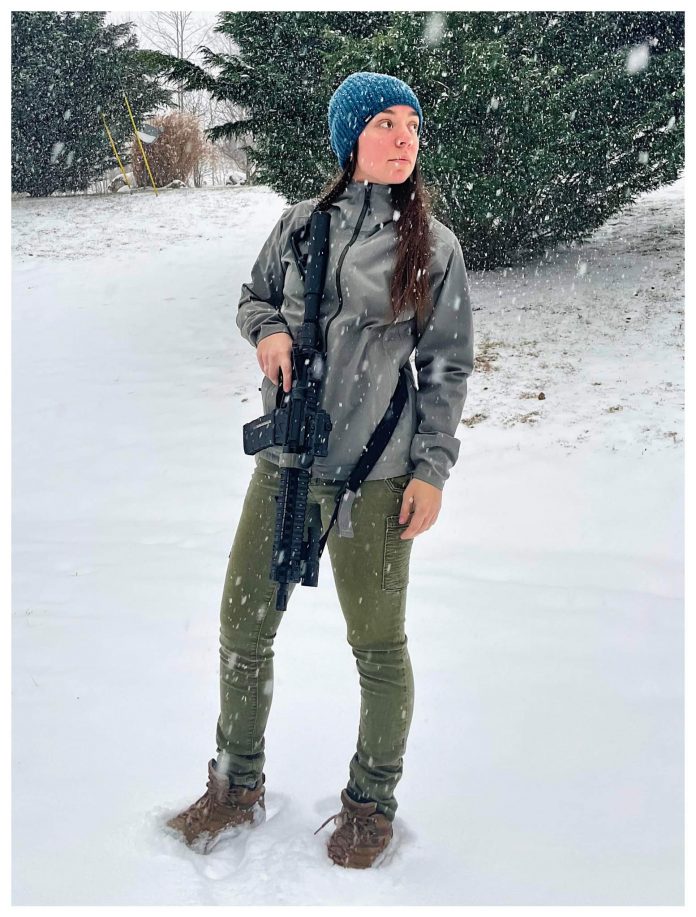 Being a woman within the firearms and outdoor community can be tough when it comes to clothing choices. We need items that move with us and don't hinder the job at hand yet still allow us to feel presentable and attractive. We shouldn't have to look like a man to do the job of one. The Vertx Womens Lifestyle collection fills the clothing vacancy that we have been so long waiting to be filled. Our first article of clothing we talked about was the Kesher Ops Pant. Now, the Womens Fury Hardshell Jacket. A stylish fitting jacket that allows you to discreetly but easily get to your carry gun while saving you from the elements, whether those elements are hot, wet, or cold. This is truly a versatile, comfortable, and attractive jacket.
Purpose
Those who know, know, who Vertx makes their clothing for. Those who need to do a job yet stay neutral looking and comfortable. The Fury Hardshell is a type of jacket that can be worn with any outfit as it is a neutral piece of clothing. It can also be worn in almost any weather.
From the Company
"We launched the Men's Fury Hardshell which was received very well, so we wanted to make sure women had a seam-sealed and taped waterproof hardshell with a 37.5 that was complimentary to a woman's figure without "shrinking it and pinking it" like some other vendors will. While maintaining that rapid access with the hand pass-through pockets to any appendix tools they may need."– Vertx Designer

The "shrinking it and pinking it" mindset is no joke when it comes to womens clothing. Taking a Mens clothing design and using vibrant pinks while slimming it to the midsection is the exact opposite of what women in this industry need. Tucking it closer to our mid and upper section only kills our mobility and doesn't allow us to blend due to the bright colors they choose to attract to women. Thankfully, Vertx doesn't have that mindset. When releasing this line they used women engineers to design a completely new piece of clothing with a duty mindset that has a comfortable yet feminine fit. Finally.
What is the material used 37.5?
"VaporCore™ powered by 37.5® Active Particle Technology captures and releases moisture, keeping the body in its ideal microclimate of 37.5% relative humidity with a core temperature of 37.5 degrees Celsius" It is a comfortable, flexible, light, and non noisy material that truly does keep your body at a comfortable climate.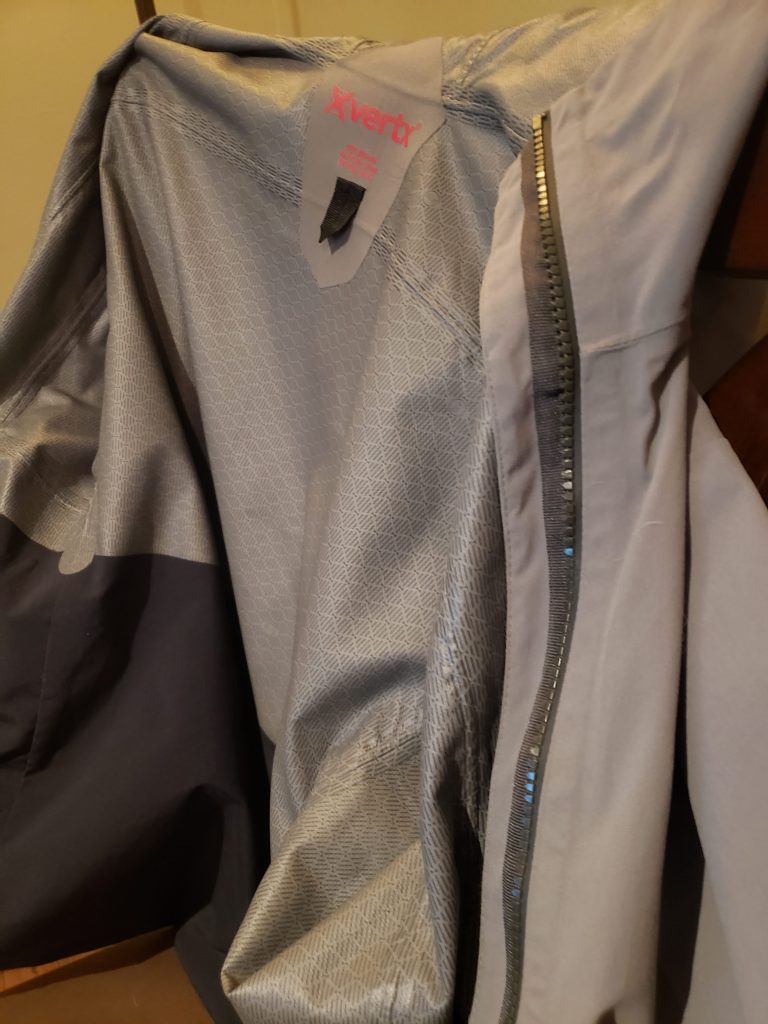 Specs
Options
Colors: Grey Sage, Submariner
Sizes: Small, Medium, Large, Extra-Large
Features:
Waterproof breathable shell with taped seams
VaporCore™ powered by 37.5® Active Particle Technology captures and releases moisture, keeping the body in its ideal microclimate of 37.5% relative humidity with a core temperature of 37.5 degrees Celsius
Internal AbrasionGuard™ lining resists wear from CCW and EDC gear
Zippered pass-throughs in both front hand pockets allow discreet access to appendix-carry gear
Extended tail maintains belt and back coverage when bending and during strenuous activities
Fitted hood with reinforced visor and rear neck stiffener has top and side opening adjustments
Articulated sleeves and seamless underarm gussets improve range of movement
Hood and hem adjust with locking shock cords
Zip-through storm collar with extended chin protection
Water-resistant YKK® main zipper
Athletic fit allows for layering for added protection or to quickly change up your look
Construction:
All seams are taped for 100% waterproof protection
YKK® self-repairing nylon coil zippers on front closure, hand pockets and internal pass-throughs
Snag-proof gathered elastic closure on sleeve cuffs
Storm flaps cover YKK® self-repairing nylon coil zippers on left chest and hand pockets
Locking shock cord adjustments on hood and bottom hem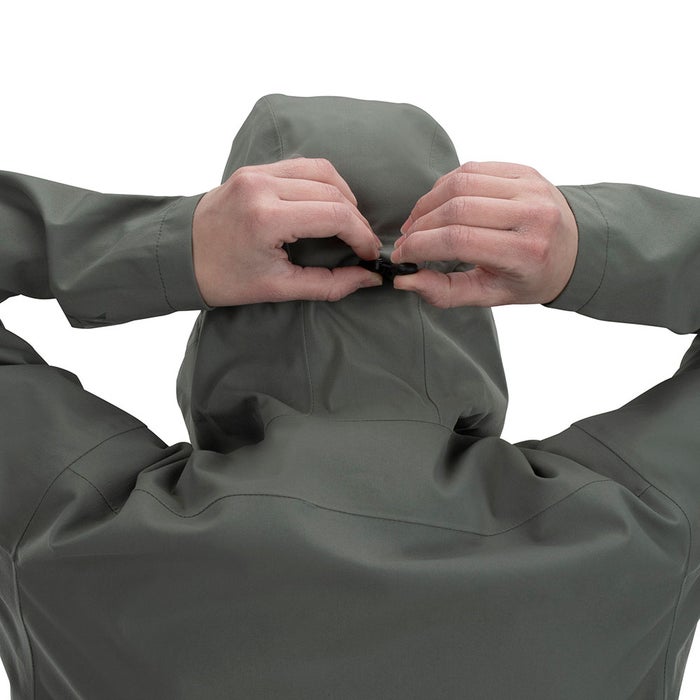 Fabric and Technology:
Shell: 98% Nylon/2% Spandex shell with 37.5® laminate
AbrasionGuard™: 96% Polyester/4% Spandex
YKK® VISLON® Aquaguard® main zipper with internal wind guard
VaporCore™ powered by 37.5® Active Particle Technology captures and releases moisture, keeping the body in its ideal microclimate of 37.5% relative humidity with a core temperature of 37.5 degrees Celsius
Stephanie's AAR (After Attirement Review)

Note: I am 5'2, 125 lbs, and wear a size small. I am also wearing Vertx Women's Burrell Stretch Jeans from the same Lifestyle Line, size 02 with inseam of 30, medium wash.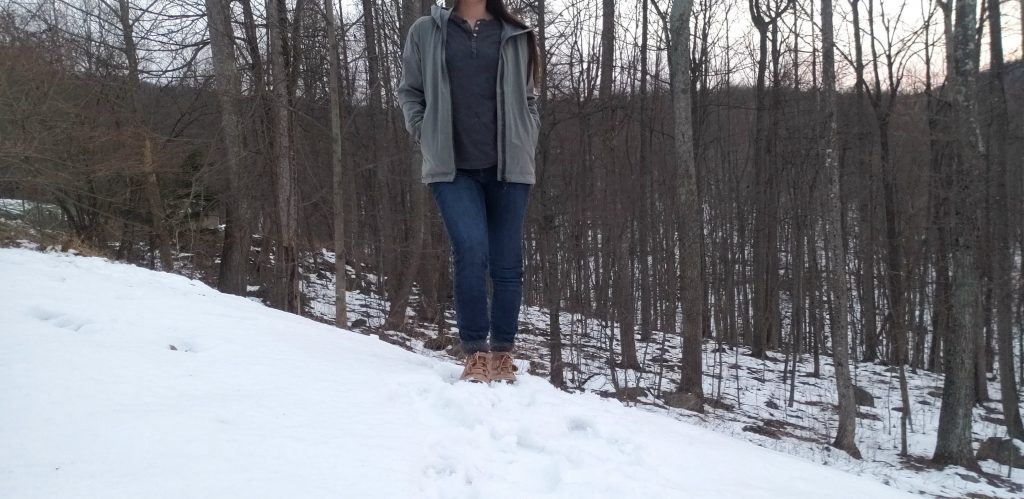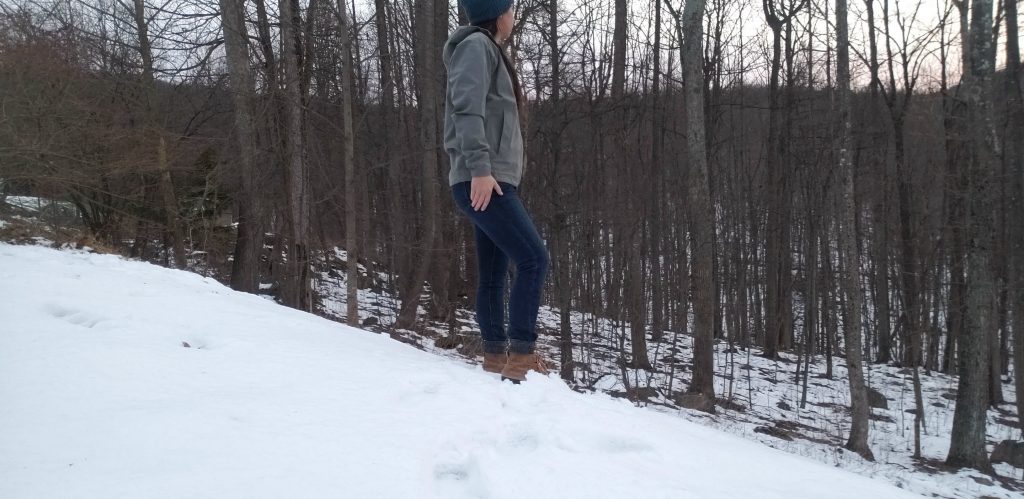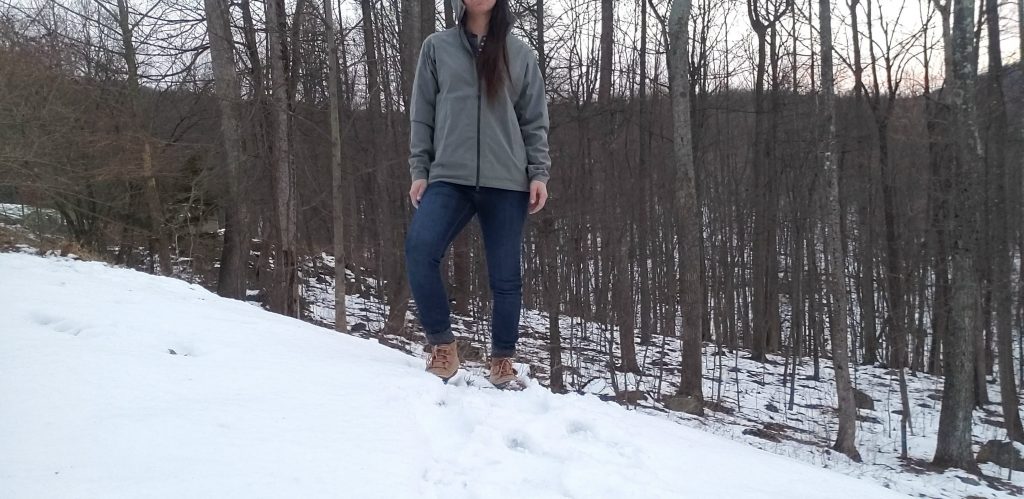 I have been wearing this jacket for around 8 months now, which means through the summer, fall, and now winter. During the summer I was able to wear it all the way up to 70 degree weather to act as a sunslayer, and protect my skin from the sun. I did not overheat at all. I would keep it in my car during these months just in case it started to rain. Due to the type of fabric it doesn't have the same miserable crunching sound that a lot of thin rain jackets have so it makes it a lot more comfortable to wear throughout the day. I would also wear it during colder months and layer under it. It kept me dry from the snow/sleet but gave me room to layer while not looking sloppy. At work throughout the summer I would throw it on as well to warm me up from the air conditioning.
One of my favorite things about the jacket that I noticed right away was it solved the hood problem that I so often see with rain jackets. Other rain jacket hoods tend to droop down and cover your eyes. The Vertx Fury Hardshell has what I describe as a fitted hard ring within the edge of the hood which creates a structured hood. This keeps it up off of your eyes and on your head.
Another favorite thing, the access pockets. While they are created to allow you to discreetly grab your appendix carry gun, I found it to be useful for another reason, access to other layer pockets. If I am wearing a sweater under the jacket and it's raining or super cold I will put my cell phone in the pockets of the sweater that is under the jacket. Due to the access pockets, I don't need to totally unzip my jacket to get to these pockets, I can just go through the Fury Hardshell jacket pocket.
The sleeves are comfortable yet tight enough so they stay on your wrists and don't hang over.
The only con I've seen with this jacket, and it could very well be my own fault as well, was that the fabric doesn't wash things off as easily. I was wearing it during work and got some grease on the shoulder, it didn't rinse off during a normal wash and I will have to scrub to remove it.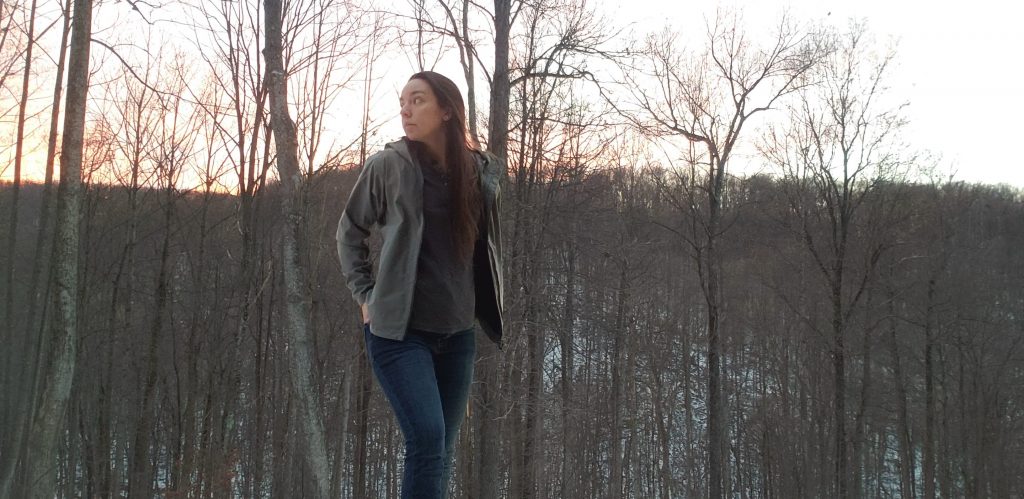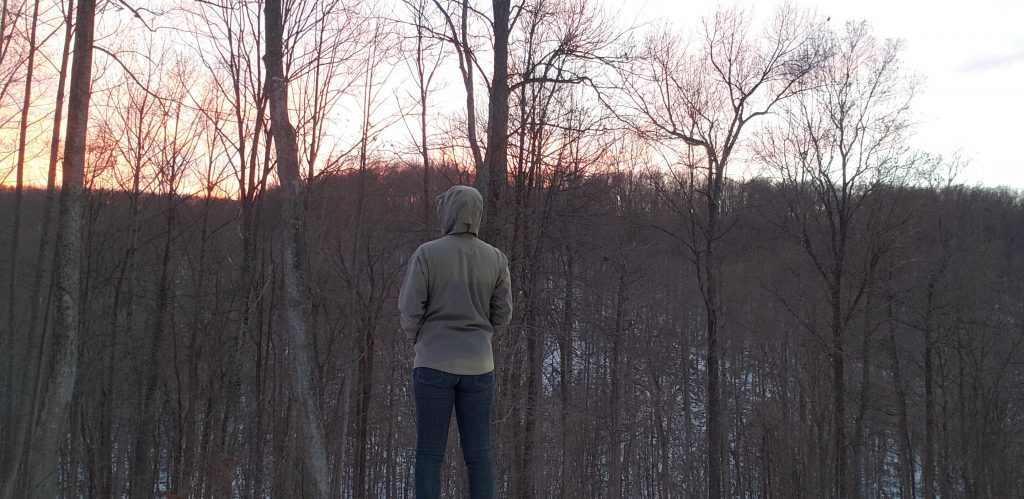 The Vertx Womens Lifestyle Collection has given me the ability to have a line of clothing that I can go to the range in, go to work in, but also run errands in without giving my profession away.