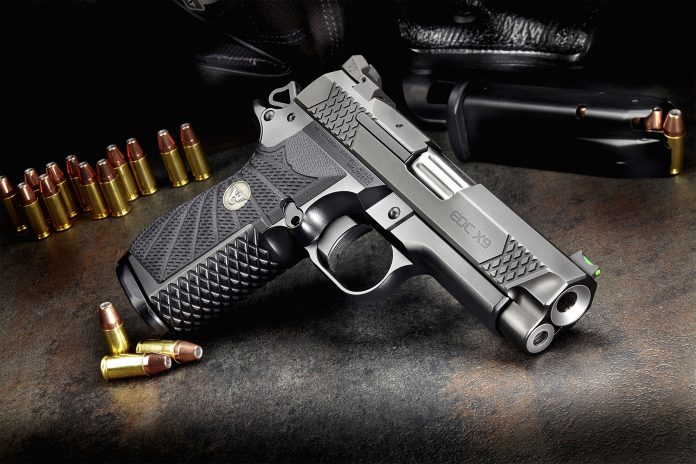 There are not many 1911's that catch my attention. In fact for the most part I've dismissed the pistol to the history book side of the firearms collection.
But occasionally one creeps back out into the realm of modern practicality.
Other times you just want it.
This is both.
Designed by Bill Wilson and Wilson Combat engineers, and thoroughly tested by our team of designers, champion shooters and external industry experts, the EDC X9 offers discriminating shooters 1911 match-grade accuracy, superior ergonomics, and concealability with modern service pistol capacity and reliability. Making it the superior choice for  everyday carry.
Available Calibers: 9mm
Magazine Capacity: 15 rounds
Barrel Length: 4"
Overall Length: 7.4"
Sight Radius:  5.6"
Height: 5.25"
Width: 1.4"
Weight Empty: 29.09 oz
Weight Loaded: 35.04 oz
Accuracy Guarantee: 1.5″ at 25 yrds