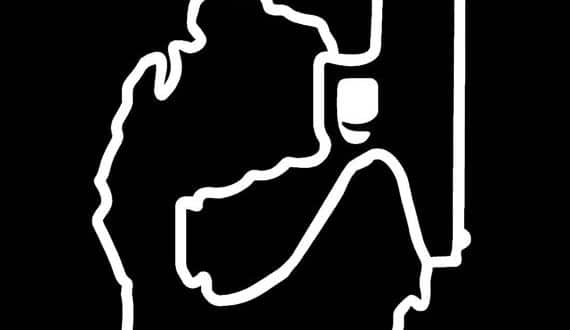 So you, your employer of significant other has decided it is time to become a Michigander. Let me be the first to welcome you to our great state. Having moved around a few times over the years I can tell you with great certainty that you made a great choice. While I am not a native Michigander my children are and I consider this my home.
With any major move there is much to do and getting caught up on local laws becomes a requirement. I want to state clearly:
I am not an attorney. I am not giving you legal advice. You will be held accountable for any actions you take related to the information below. I am only sharing the laws as I know them and providing links for you to better educate yourself. We highly recommend that you contact a legal advisor such a Corey Silverstein. This is not legal advice
With the legalize out of the way lets discuss some of the things you should know related to firearms in the State of Michigan.
Michigan is an Open Carry state. As such you are legally allowed to open carry a firearms without a CPL/CCW. Michigan Open Carry has done a great job in covering the legality of Open Carry. Instead of trying to duplicate that work we suggest you look here: Michigan Open Carry
Michigan honors all other Resident Permits/Licenses to carry concealed firearms.  Michigan Does Not Honor Non-Resident Permits/Licenses. You must be a resident of the state they honor for your permit to be valid in Michigan.
MI has preemption for firearms laws. No subdivision of the state shall make or enforce stricter laws on firearms than already exist at the state level. This has been used in court to strike down municipal ordnances that violate preemption.
Riffles are not required to be licensed however pistols brought into the state will require you filling out pistol purchase permits with your local police dept.
Silencers are legal with an appropriate NFA tax stamp and paperwork
Currently Short Barrel Riffles and Short Barrel Shotguns (SBR/SBS) are not legal in Michigan but SB610 is under consideration which will rectify that if passed.
If you are stopped by a police officer and have a concealed weapon on you then you must inform the officer. If you have a CPL and are not carrying it is also advised that you let the officer know you have a CPL and you are not carrying.
If you don't have a CPL, you must transport your handgun as prescribe by law. From MSP: A person is now permitted to transport a pistol for a lawful purpose if the owner or occupant of the vehicle is the registered owner of the firearm and the pistol is unloaded and in a closed case in the trunk of the vehicle. If the vehicle does not have a trunk, the pistol may be in the passenger compartment of the vehicle unloaded and inaccessible to the occupants of the vehicle.
Michigan has reciprocity with several states for its CPL/CCW you can see a full list here: Reciprocity
Michigan is a Shall issue state with the licensing time varying by county.
A permit to carry a concealed pistol is a CPL in Michigan. A CCW is carrying a concealed weapon and is a charge brought against those illegally concealing a firearm or other deadly weapon. A CPL does not give you the right to cary any weapon other then a pistol.
Private property rules trump state rules. A sign indicating no firearms allowed or an employee telling you firearms are not allowed are considered sufficient notice and ignoring these can lead to trespassing charges.
Laws governing intoxication while carrying a firearm are very strict. It is best to not drink any alcohol at all when carrying. Even a small amount of alcohol is enough to get you in serious legal trouble.
Michigan is a beautiful state that for the most part respects your second amendment rights. We encourage you to enjoy the food and scenery that is unique to this fine state.We also value your votes to further the rights of Michigan Gun Owners. We encourage you to get active in the various grass roots groups that work for the benefit of gun ownership.
We also encourage you to take a local CPL class and learn more about responsible gun ownership. We are working to expand our current directory of CPL classes and additional training so be sure to check that out.