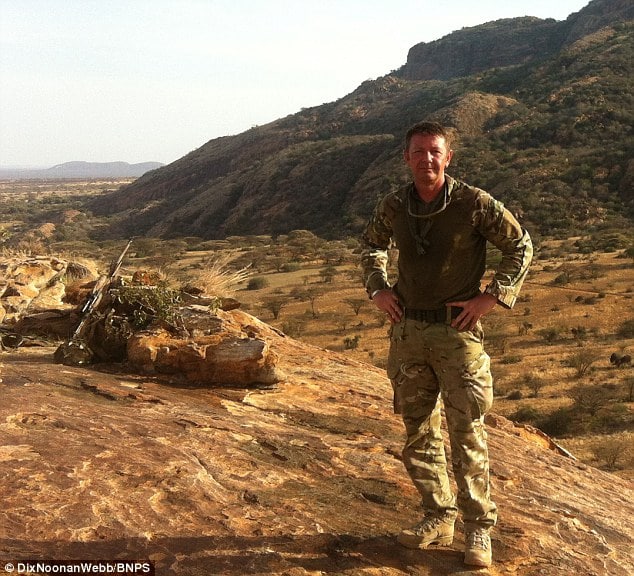 An Iraq war veteran who helped wipe out 50 enemy soldiers in one of the bloodiest battles of the conflict has sold his bravery medal for £156,000.
Colour Sergeant James Harkess, 46, cannot work for medical reasons after leaving the army and the sale of his Conspicuous Gallantry Cross – just one down from the Victoria Cross – will help support him financially.
The medal sold at London auctioneers Dix Noonan Webb for a hammer price of £130,000 but with all the fees added on the total sum came to £156,000.
The sale came on the same day it emerged Afghan veteran Lance Corporal Bruce Toge was to auction his CGC for £70,000.
Sgt Harkess was awarded his CGC in 2006 after he and the crew of the Warrior armoured vehicle he was in command of fought off 200 Mahdi Army soldiers during an intense six hour battle.
The four-man crew were attacked from all sides with rocket propelled grenades, hand grenades, heavy gun and sniper fire and blast bombs which peppered the vehicle.
The men 'took down' wave after wave of enemy soldiers that came at them.
The battle in Al Amarah, near Basra, was one of three occasions in two just months where Sgt Harkess displayed 'exceptional bravery' by putting himself in the line of fire to save his men.
He first rescued his platoon after securing and holding a route to safety having been cut off by 50 heavily-armed militiamen.
Sgt Harkess also went on to bravely lead his Warrior platoon towards the enemy after an insurgent ambush on a night-time supply convoy.
With his men pinned down by three snipers he located them, killing two with his rifle and pistol.
Sgt Harkess, a former coal miner, spent 22 years in the army and left last year.
He later recalled: 'It was constant. There was no let-up, and I was firing all through. My crew took down 50 enemy in total easily. They were coming at us in waves – you could see bodies stacked up where we'd been killing them.
'Guys would jump on rooftops five metres away and start firing. You'd put them down, then more would be there a minute later.'
The platoon sergeant, who left the Army last year after 22 years, said: 'I loved the Army. I miss it but when it's your time to leave, you have to go. I have all the memories I require.'
Source Article from http://www.special-ops.org/veteran-sells-bravery-medals-he-was-awarded-for-heroic-actions-in-iraq/