Let's be frank. There are so many cool things about Springfield Armory's new 9mm Hellcat, it's hard to decide where to focus. From its 11+1 capacity in a stunningly compact gun to its excellent grip texture to its streamlined design, there's a lot to talk about here.
But if there's one thing that seems to have really caught everyone's attention, it's the pistol's ability to accept micro-sized red dots on the OSP (Optical Sight Pistol) version. There's no getting around the fact that being able to cram a little red dot like the Shield RMSc onto a gun this size is remarkable.
But what about those sights backing up that red dot, featured on both the OSP and standard versions of the Hellcat? In my opinion, these "U-Dot" sights are one of the coolest features of the new pistol.
Setting Your Sights
To be honest, I've only recently started getting into customizing my CCW guns. For years, I would stick with "stock" guns only. However, over the past few years I've started adding/changing things here and there, and slowly warmed up to more thoroughly customizing my guns. And one of the first things I would change out was the sights.
What I wanted was a good tritium front sight, preferably with a high-visibility ring (in a bright color) around the night sight dot. This would give me a sighting system that would offer high visibility in the bright sun, as well as night sighting in low-light. I'll tell you from personal experience that getting a good set of sights like this is going to set you back something in the range of at least $100 — and more like $150 or more.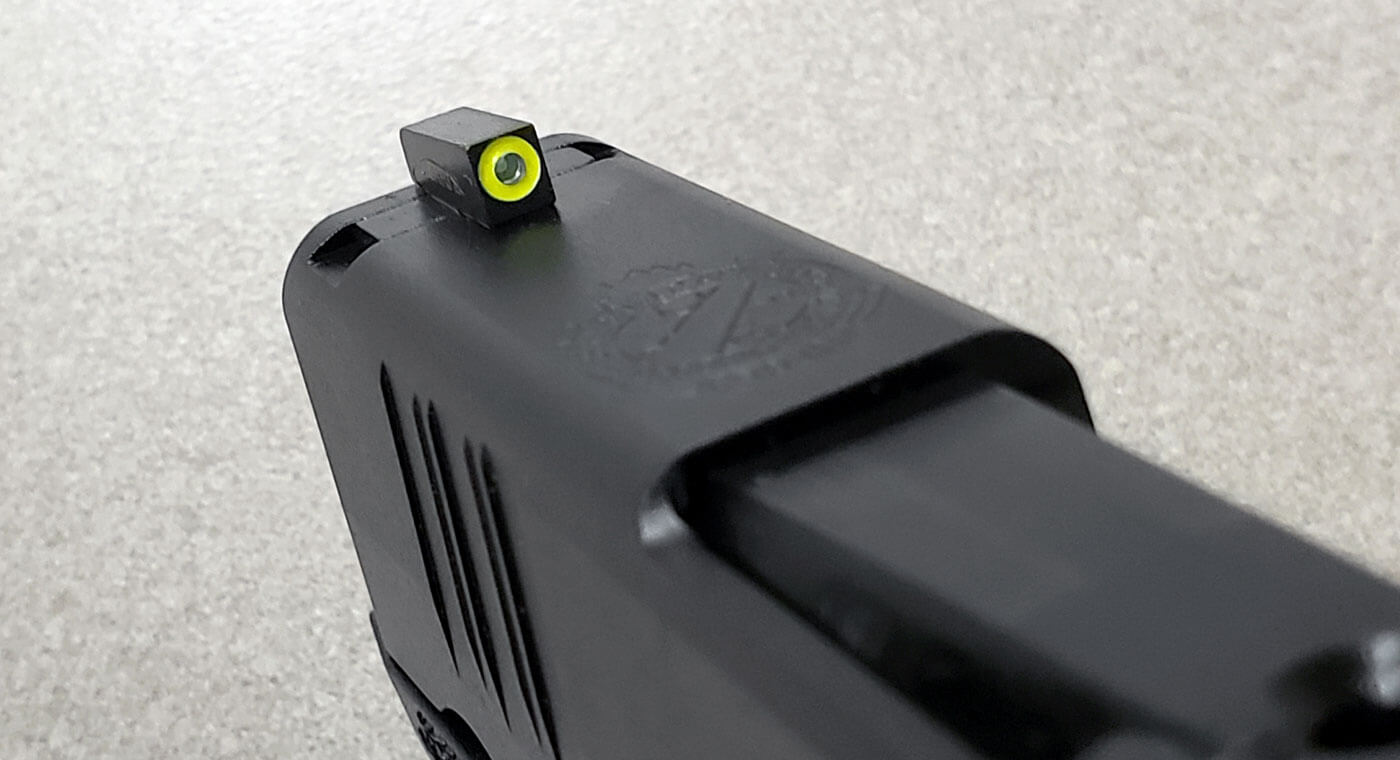 Which brings us to the Hellcat's U-Dot sights. These things are exceptional, and rival many of the aftermarket sights I've used over the years. Factoring in the $569 MSRP of the standard Hellcat (and $599 for the OSP version), these sights alone in my opinion make the gun a smart buy.