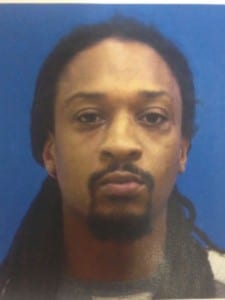 Police are searching for two suspects after a robbery Sunday night in Aspen Hill, Maryland, left one victim shot and a third suspect in the hospital after being beaten by the remaining two female victims.
According to local media, two male suspects — one of whom was armed with a gun and both wore masks — forced their way into an apartment just after 9 p.m., while a third suspect stood watch outside of the door. At the time, the apartment was occupied by a male, two females and two children under the age of four.
The suspects demanded money and the occupants of the apartment gave the suspects an unspecified amount of cash. However, a physical altercation broke out and the 26-year-old male victim was shot in the shoulder by the suspect. But at that point, the two women jumped in and wrestled the gun away from the suspect, as the other two suspects took off on foot with the cash in hand.
Reports indicate that no additional shots were fired, but the two women beat the suspect and detained him until authorities could arrive.
The suspect, who was later identified as 30-year-old Barrington Dean Watts, was transported to a local hospital to be treated for the injuries he sustained when the women gained the upper hand. Watts now faces charges for attempted murder, armed robbery, first-degree assault, and use of a firearm in the commission of a felony. Police recovered his gun at the scene.
The victim who was shot was also taken to the hospital, but his injuries are believed to be non-life threatening. One of the women also received minor injuries during the altercation. Although they witnessed the terrifying ordeal, the children were not physically injured.
Authorities believe the victims and the suspects were acquainted and that the suspects specifically targeted the individuals in the apartment.
The investigation is ongoing and police have questioned Watts in an attempt to gather more information, including the identities and whereabouts of the remaining suspects.
http://bcove.me/m0qaukvt
Source Article from http://www.guns.com/2014/11/14/two-women-wrestle-gun-from-robber-beat-him-down-and-send-him-to-the-hospital-video/