Is this the world's most tactical cooler?
Wanna see the before picture?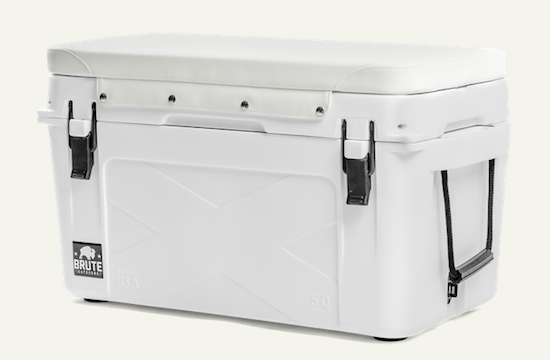 We all like cold beer and waterlogged sandwiches, so why not enjoy them in style? In a recently announced collaboration, High Speed Gear has partnered up with Bison coolers, to create the most bad ass way to keep your brews cold in the field but still have ready access to thirty-round mags and bottle openers.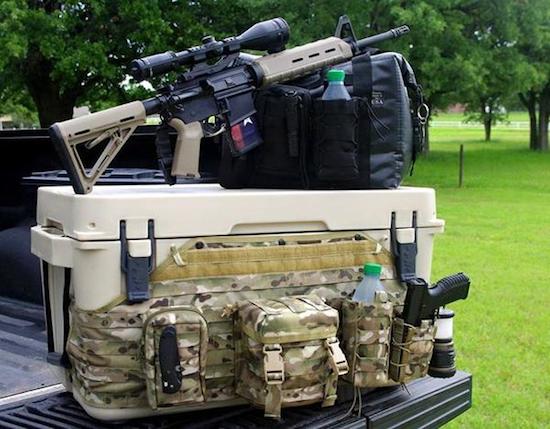 HSGI has created a special attachment for Bison's popular 50 and 75 quart coolers, in form of a "Tactical Cooler Panel". The Nylon panel is sewn in the popular Multicam pattern all the snake eaters and ninjas seem to be wearing these days, and sports five full rows of PALS/ MOLLE webbing. With all that webbing, you can say "screw wearing a load out, my back hurts" and remain within arms reach of both 40mm HEDP rounds and ice cold beverages. Loaded onto the tailgate of your MRAP or Ford Raptor, you can grill burgers in style while still retaining the ability rain down the hate.

We know what you're gonna say, and we can hear it already; "What about the velcro?!" Well, calm down there Tommy Tactical,  don't worry! The panel also features a nice sized loop panel for you to proudly display that $200 one-off Dead bird Morale patch you scored on "Morale Patch Black Market."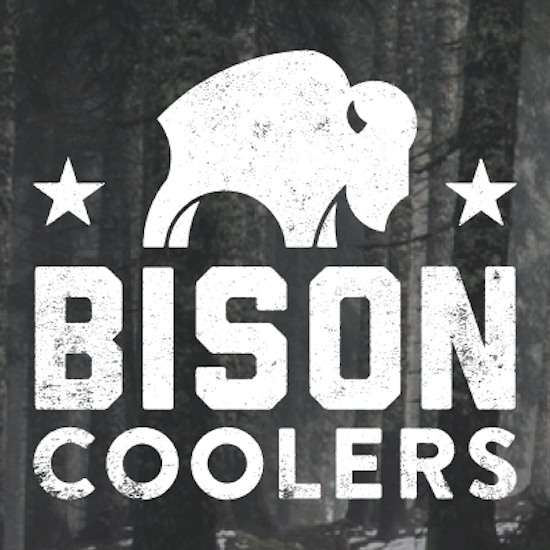 The panels feature the same quality materials and stitch work as all HSGI products and are sewn right here in the good ole USA, much to the dismay of communists and the Gynarch of the Underworld Ms. Dianne Feinstein.
So here's the deal. If you need a cooler that stays icy cold for days, and makes an overpriced bag of gas station ice last longer than most of Swingin' Dick's relationships, you want to check out Bison. If you want to keep all your mission essential gear in one arm's reach, or just to make it easier to transport them to the hide site, beach or blind….check out this winning collaboration. Mad Duo Out!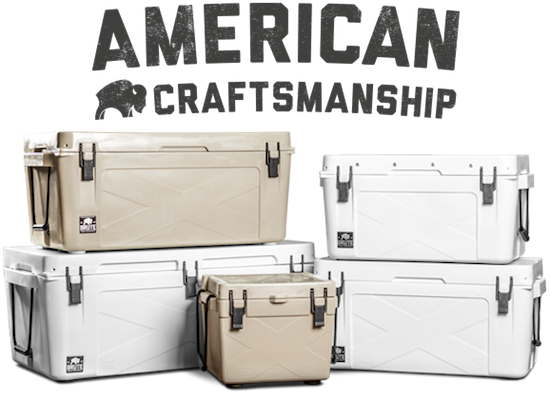 See more reviews like this at Source Article from http://www.breachbangclear.com/the-worlds-most-tactical-cooler/