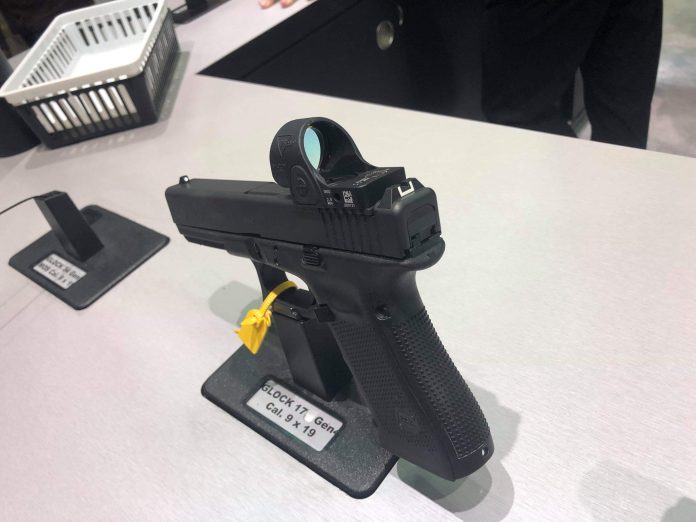 Trijicon makes the duty grade miniature red dot sight. The RMR has long been the standard for mini red dots, especially on handguns. The Trijicon RMR is one of the big reasons mini red dots have been so successful on handguns. Trijicon is rare to introduce a new optic, they seem to take their time and strain for perfection. Their latest is an upgrade for the RMR, it's known as the SRO.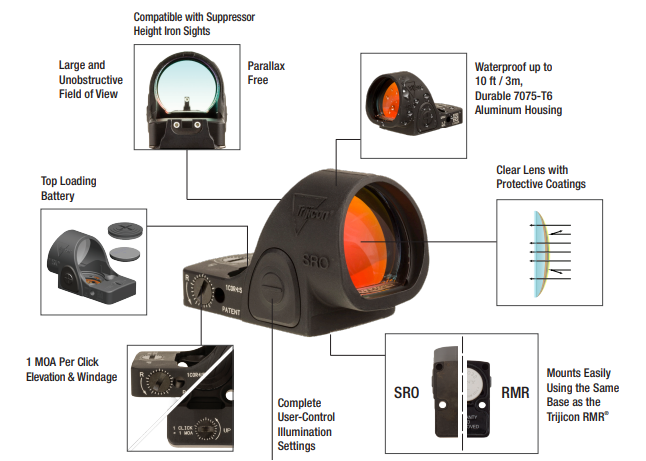 SRO stands for Specialized Reflex Optic. The RMR was designed just to be a mini red dot, not necessarily a pistol red dot. It became a pistol red dot, but the SRO was designed from the ground up to be a pistol optic.
Inside the Trijicon SRO
The SRO offers shooters wider lens that's round instead of square or odd rectangle, or whatever you describe the RMR as. Trijicon claims the SRO's round design helps you find the dot fast by design.
The Trijicon SRO shares the same footprint as the RMR which makes it compatible with guns with RMR cuts. This includes the Glock MOS, the S&W CORE Canik cut models, Walther Q5 match, the new CZ P10 series and more.
A change most of us will love is the fact the SRO has a top loading battery! Something the RMR did not have. The Trijicon SRO has a 3-year battery life, uses a CR 2032 battery, and is waterproof up to 10 feet.
The new optic has reticle options that include 1 MOA, 2.5 MOA, and 5 MOA. The reticle intensity can be locked in for the user chosen brightness and can be locked out for automatic brightness adjustments. Brightness settings in
The Trijicon SRO is a bit bigger than the RMR and seems more useful for duty, hunting, and competition. Bigger isn't always better for concealed carry. The SRO is compatible with all RMR mounts too so it can be used on long guns. The SRO is an interesting optic and I'm excited to see how it performs.