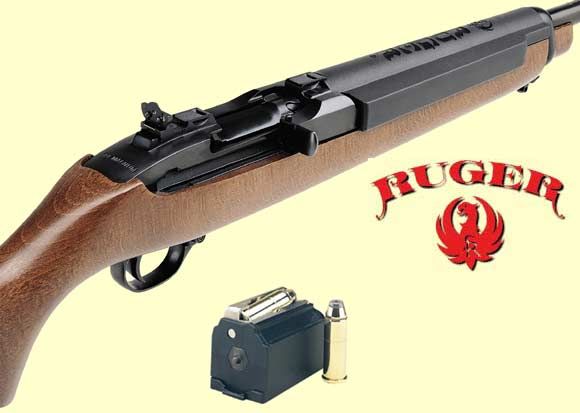 The Henry Homesteader has been quite the draw. Henry, a lever gun company, has produced a semi-automatic, 9mm pistol caliber carbine. The gun was a hit at SHOT and fun to shoot to boot. For many, the wood furniture and old-school appearance were a major draw. As great as M-LOK and pic rails are, they can be tiring to look at. While the homesteader innovated by taking a step back, it's not the first time we've seen a wood-stocked PCC. Let's celebrate the OG retro PCCs many have forgotten about.
Marlin Camp Carbine
The Marlin Camp Carbine is the gun most likely to draw a comparison to the Homesteader. These retro PCCS were blowback-operated designs that chambered either 9mm or .45 ACP. The guns used popular pistol magazines of the era. That era was 1985 when the gun was first produced. Glock didn't dominate just yet. The 9mm variant used S&W 59 and 69 magazines, and the .45 ACP variant clung to the classic 1911 design.

These guns had traditional wooden stocks and were optics-ready. Their barrels were 16.5 inches long, and the gun was 6.75 pounds. They were fairly light and fairly handy. Camp Carbines were produced all the way until 1999 and are still fairly common these days on the used market. They aren't fancy but do have that charm and old school cool.
Ruger Model 44
The Ruger Model 44 is one of two retro PCCs from Ruger that both chambered the mighty .44 Magnum round. The Model 44 was originally called the Deerstalker, but Ithaca didn't care for that, and Ruger went to the plain Model 44. The idea was for a short, light, and handy carbine for hunting in dense woods. A direct blowback design was not possible or safe with a .44 Magnum, so Ruger used a short-stroke gas piston design.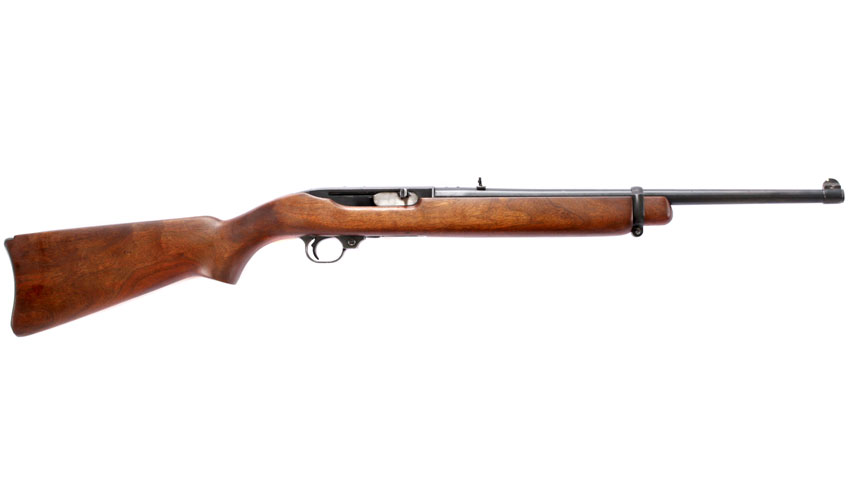 The Model 44 has an internal magazine that held found rounds of .44 Magnum. It was loaded much like a shotgun. The Model 44 is a pretty cool design and was fairly influential. The Ruger Model 10/22 would later use a similar layout and design, but minus the short-stroke gas piston system. The Model 44 lasted from 1960 to 1985.
Ruger Deerfield Carbine
After discontinuing the Model 44 Ruger went back to the .44 Magnum PCC with the Deerfield. They brought the gun back in 2000, but it was only produced until 2006. This makes it the shortest living of our retro PCCs. The Deerfield uses a short-stroke gas piston design like the Model 44, but was different in several ways.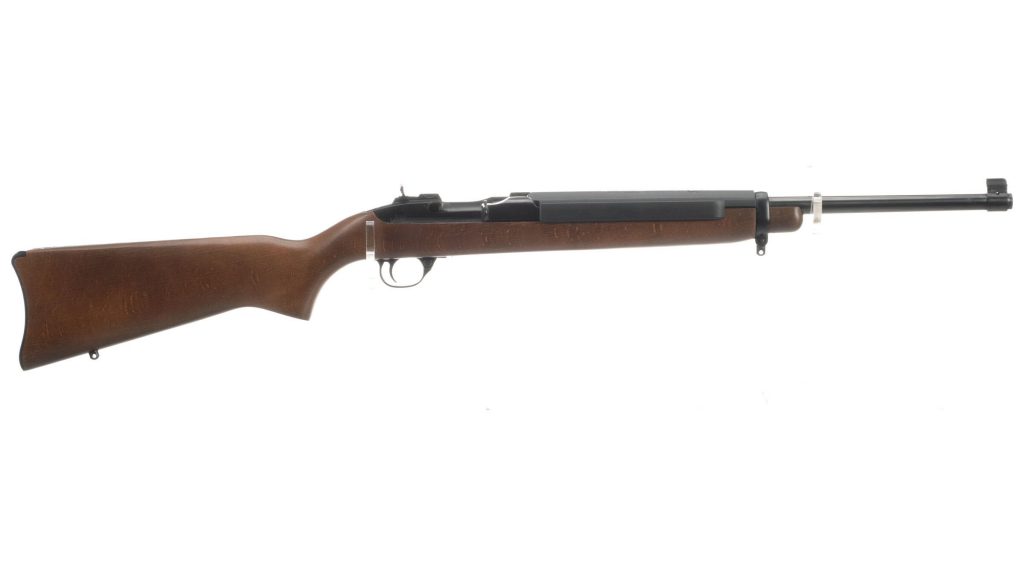 It used an open-top design, much like an M1 carbine. The gun also used a removable, four round rotary magazine. Aftermarket options could ratchet capacity up to ten rounds. I imagine the Deerfield would be great for defensive use in ban states. Sadly it wasn't very popular and died a quick death.
Retro PCCs Rule
The Homesteader offers shooters a little something different. It's still a simple, blowback operated POCC, but it's made with the same quality Henry is known for. Plus, the old-school look is tough to beat. As we can see, it's not the first to take that approach either. I want a Homesteader, but if Henry were to make a .44 Magnum semi-auto, I'd have to snatch it up. A man can dream.