The SHOT announcements are rolling in folks, Smith & Wesson has dropped the full details on the CSX.
INTRODUCING the SMITH & WESSON® CSX™: a durable micro-compact, all-metal, hammer-fired pistol with a staggering 10+1 and 12+1 capacity, crisp & light single-action trigger pull, and superior ergonomics.
The hammer fired CSX™ is completely ambidextrous with a mirrored thumb safety & slide release, and reversible magazine release button.
CSX™ features a flat-face single-action trigger that is light & crisp for consistent & accurate shot placement.
The aluminum alloy frame features a textured front strap and interchangeable back strap for superior & customizable fit.
CSX™ features white-dot sights front & rear, front slide serrations for easy racking, and top serrations on the slide to reduce glare.
Best of all? CSX™ has a staggering 9mm capacity of 10+1 with flush fit magazine or 12+1 with extended magazine.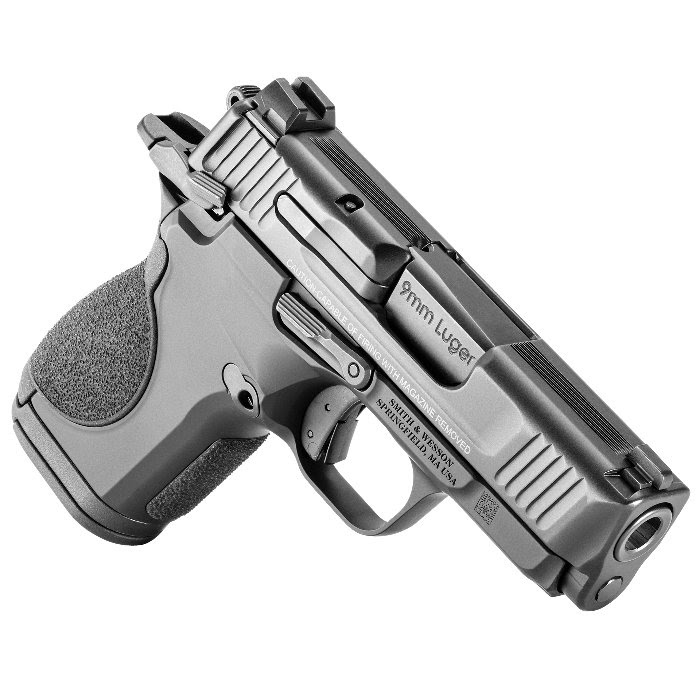 Proven metal construction and modern performance, the all-new CSX™.
The more I look at it, the more I like it. If that trigger doesn't get hung up on at all with the safety design it'll move and shoot very well I'm confident.