By Mad Duo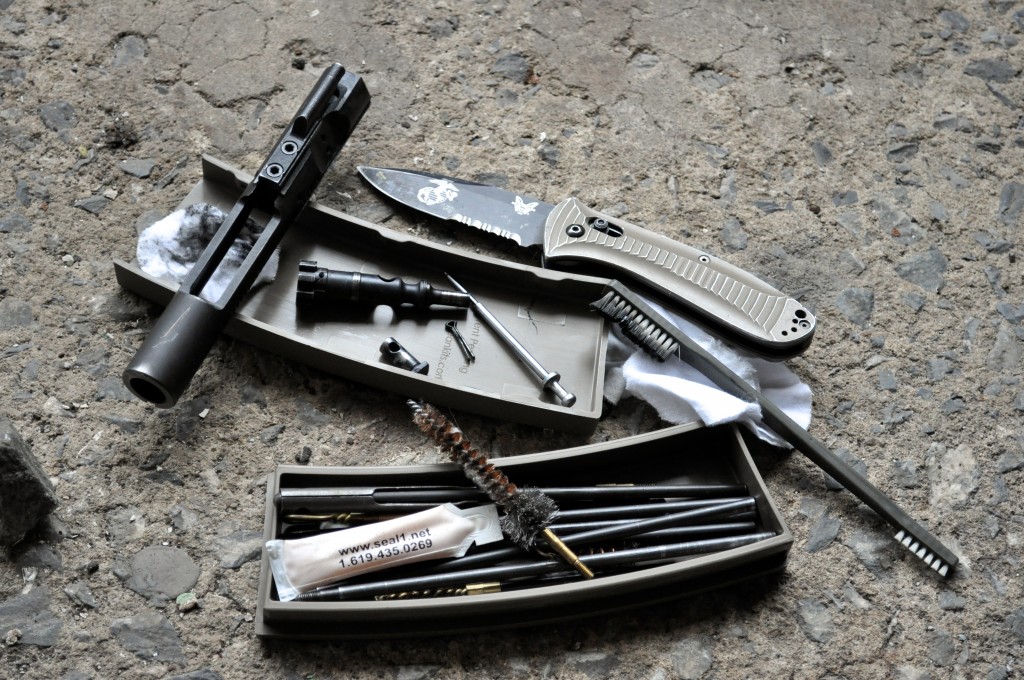 Former Marine Scout Sniper Peter Palma has been busy. Since releasing his magazine shaped cleaning kit earlier this year we have been tracking its progress. Having used the gen 1 cleaning kit since its introduction, we're sold on the idea (cue the outrage from people who worry you'll try to put a cleaning kit into your mag well during a fight by accident – more on that later). The hard polymer kit is crushproof, to the extent of being able to survive being run over multiple times by an MRAP on hardball pavement. The high strength polymer case is specifically constructed to provide superior chemical and crush resistance.
This is a Good Thing, since it's designed to protect and store your cleaning rods and leaky lube bottles. We were excited to check out the"Gen 2" kits recently released with several improvements to the original design.
The MS Clean can be purchased as just the case, for use with your existing cleaning gear or as a complete field maintenance kit. If you own a AR-15, or carry a M4 or M16 then you need to check it out. The military issued steel rod cleaning kit is still the best out there, and for good reason. The blued steel rods are stronger than the aluminum or brass civilian types. It's a critical piece of gear, carried by every locked on unit in the services. Why not just carry a bore-snake or flexible rod style kit? That's a fair question, as there are other kits issued throughout the military beside the "classic" Vietnam era steel kit. Simply put, you need to have the rugged steel rods handy in case you have a severe failure. Without the steel issued rods, you simply cannot pound out a stuck casing from the chamber (and no amount of creative profanity will miracle it out, though many have tried). If you slip and bury your muzzle in ice, snow, wet sand or mud you now have a bore obstruction. The debris can be extremely difficult to remove without a fixed rod to clear the bore. For this reason Soldiers, Marines, Airmen, Marines, other American Jedi and dangerous game hunters the world over carry a cleaning kit out into the bush – all equipped with old style screw together rods.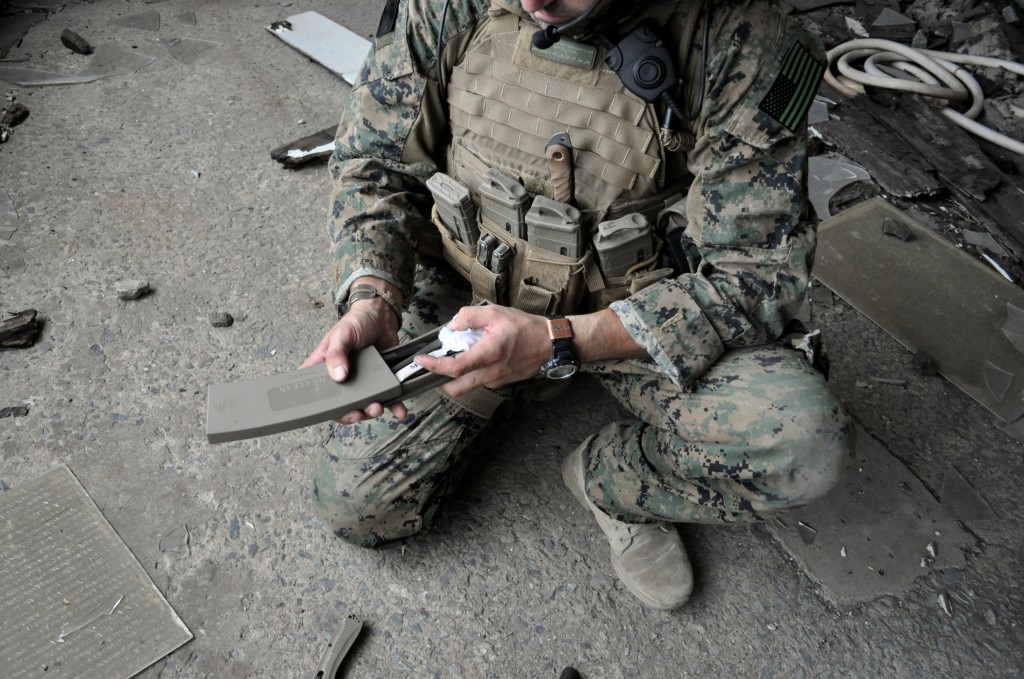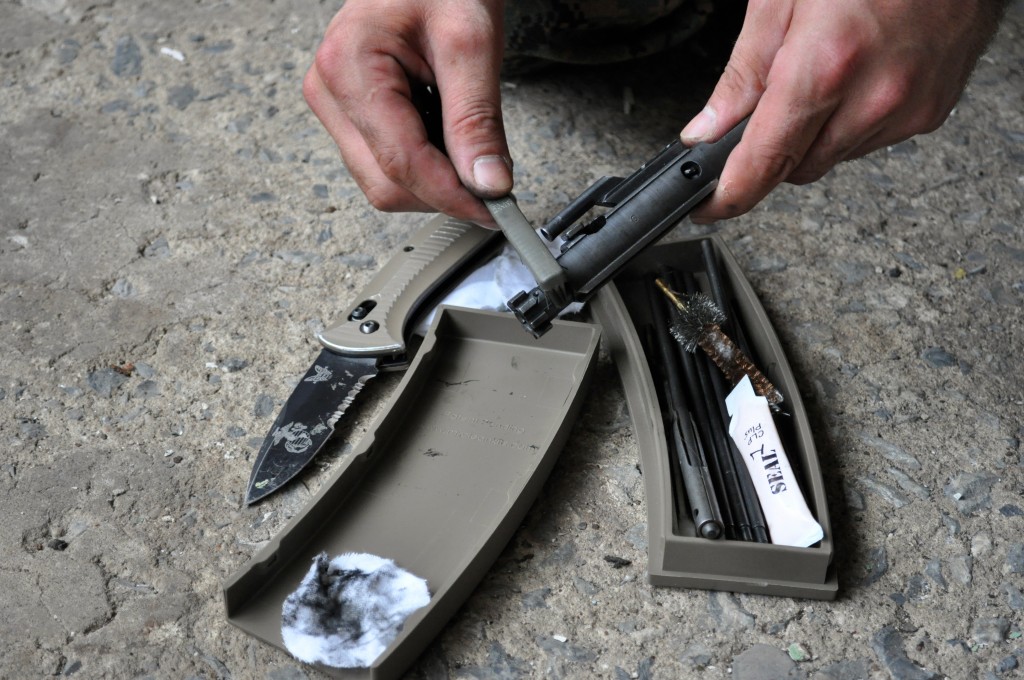 Weapons maintenance is as much of a personal routine in the field as it is a ritual (or should be). The sole thing you can count on to keep yourself and your buddies alive gets more time and affection than you give yourself. Most units use the "weapon, gear, self" rule when deployed or out training. The idea is when you return from a patrol or mission, you clean your weapon first, your gear second (change batteries, scrape off mud, etc) and yourself (food, showers, etc) last. Spend any amount of time with a grunt platoon and you will see them all stop and clean their weapons at least once a day, regardless if it was used or not. In Iraq and Afghanistan, the blowing powder-like sand required even more daily care for weapons. Back here in the good ole' US of A, it's a good idea to have a "range kit" along whenever heading out to shoot. Having rods will help you clear that stuck casing, quickly lube up a friend's dry weapon and remove a pistol squib stuck in a barrel. For three-gunners and those that shoot various matches, it can make a world of difference and keep your weapon in the game.
The Gen 2 MS Clean kits are made to fit in any existing M16/ AR-15 magazine pouch (of which there are obviously many thousands). The kits are slightly oversized, making it impossible to insert in a weapon's magazine well (not that you should be carrying it in one of your "ready" mag pouches anyway, nasty). The slide out lid has been improved and fits snugly enough to be water resistant but not air tight. They also have a different tactile feel, and distinct "slab side" appearance. Simply stow the magazine pouch of your choosing on your ruck, day bag or armor and load in the MS clean.
Professionals will carry their cleaning kit somewhere away from their mags, but still easy to get to if they need it. Dilettantes and Windex-loving crayon eaters will worry about this – we're pretty sure if you're smart enough to be reading Breach-Bang-Clear you're smart enough to avoid that.
Inside the standard kit you will have everything you NEED to clean your rifle in the field. We are informed that a "double wide" model is in the works, which will provide more crush proof space for everything one might WANT to clean that blaster. With multiple color options currently available, and more improvements to the design being made, the MS clean kits will have vastly more uses than just holding cleaning gear. There is talk of medical and survival kits, and a whole suite of additional special purpose kits. Companies are starting to include the kits along with their rifles, and there has been very positive feedback from forward deployed units utilizing the kits daily. Some people are even laser engraving their company logos on to the polymer, and selling their own take on the cleaning kit.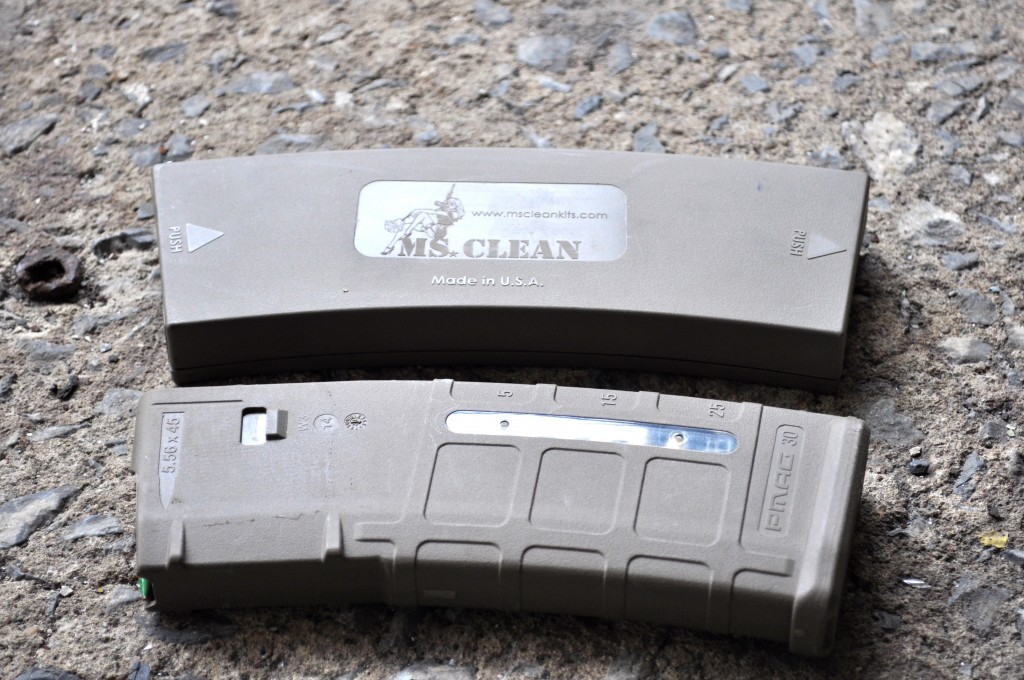 The MS Cleaning kit has been used and abused since we first received our Gen 1 months ago. It is tossed into our range bag and taken everywhere we bring long guns. A great product at a great price, you can look forward to a easy, organized and nearly indestructible way of carrying your cleaning gear.
You can check out the MS clean at these locations
Saints Tactical LLC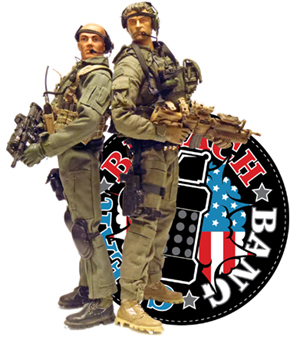 Via:: The MS Clean "Generation 2″ rifle Cleaning kit