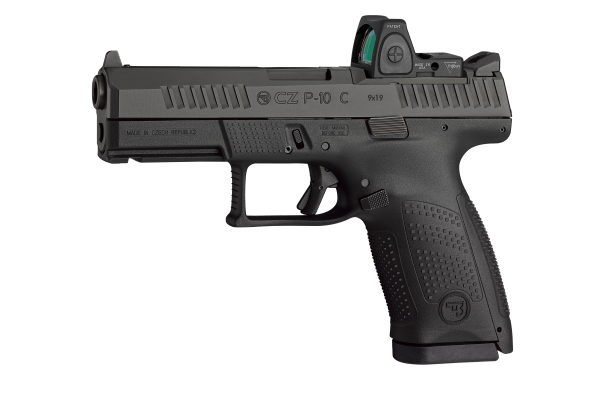 The CZ P-10C has proven to be a very popular little striker fired gun. It's priced well, easy to find and offers an outstanding trigger. The key thing to remember is the C in P-10C stands for compact. This was an immediate clue that the P-10 wouldn't be a single unit. The P-10 family has grown and at SHOT we are seeing not only a subcompact and full-sized P-10, but optic's ready models.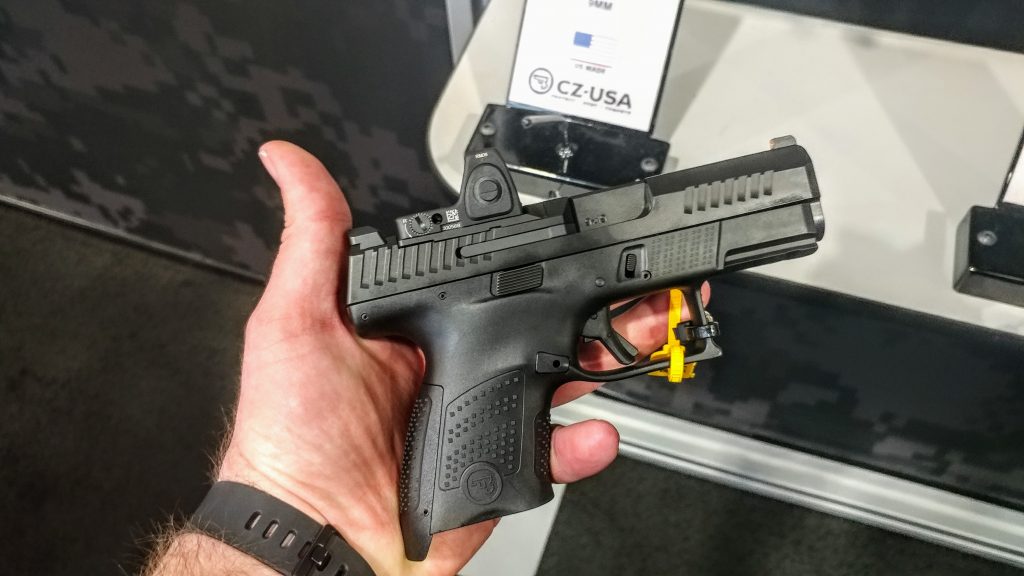 The new models keep the outstanding P-10 trigger, the great price point, and utilize backward compatible magazines to an extent. The magazines from the full size will fit all three guns, the magazines from the compact will fit the subcompact too. The full sized magazines if essentially a modified CZ P09 magazine that offers 19 rounds of 9mm on tap. The subcompact offers 12 rounds of 9mm.

The CZ P-10 Optics Ready?

Each model of the CZ P-10 series will have an optic's ready variant on the market as well. The optic's ready models are going to be using a modular plate system similar to the Glock MOS models. This allows you to use a multitude of red dot optics that allow you to shoot straight and fast. Optics Ready models will have an OR designation behind the normal designation. So A P10C will be a P-10C OR.