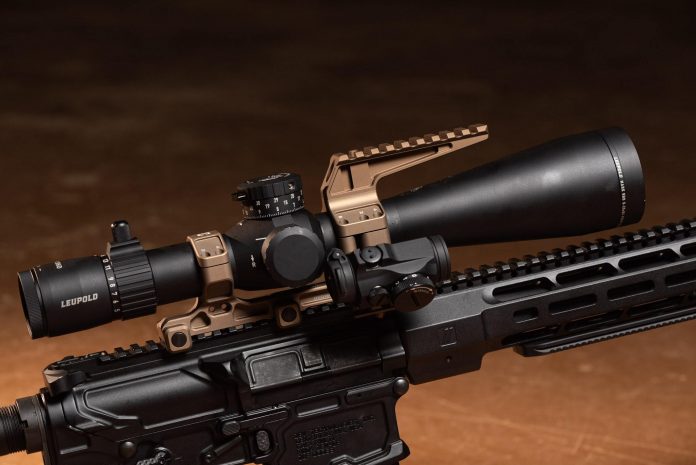 Background
The M110 SASS has been in our United States Army since 2005. It is outfitted with a Leupold Mark 4 3.5-10 power scope. Since 2005 this weapon system has proven its worth and capabilities. However with anything, technology and marksmanship techniques has evolved. This causes weapon systems to be looked at with a 'what can make this piece of equipment more user friendly and deadly' evaluating eye. The scope is a large part of engaging targets faster and more precise.
Why the Need for Change?
Within the Army the standard for asking for new equipment or changes to things that have "always been done this way" is to the state the problem, the solution, and the plan of implementation. This should be done in terms that are easy to understand as often the people making the final decision on these changes may not be as well versed as the person asking for the change.
The Problem
Minutes are out..Mils are in. The engagement process for Sniper Teams involves quick understandable communication and the ability to take that communication and engage a target with "one shot one kill". The way to do that is by using mil reticles and mil adjustments. The Mark4 has a Mil Dot reticle with Minute of Angle (MOA) adjustments. That is like reading math in Chinese and immediately giving the answer to the equation and writing it down in English. Your spotter is also giving you the answer to the equation in English due to them using the Leupold GR 12-40x60mm which now includes the Patented Army Reticle which..you guessed it, is in mils.
The Mark 4 has 3.5-10x power which can inhibit target identification and impact adjustments. It also does not include what shooters like to call "the Christmas Tree". This is the additional stadia lines and hairs that allow shooters to not have to "hold in space". This means that while holding over a target on their optic they have a precise measurement to hold on and not just open glass. It means they can use a called hold without having to touch a dial.
The Solution
Before we go any further on the journey with this optic let me remind you how important it was that the Army Common Reticle program was born and executed with such success. It gave the organization a Patented Reticle that is now able to be implemented with pieces of equipment that are purchased by the Army. This gets those employing weapon systems on the same page which drastically increases the ability to perform rapid target engagement techniques.
The Leupold Mark 5HD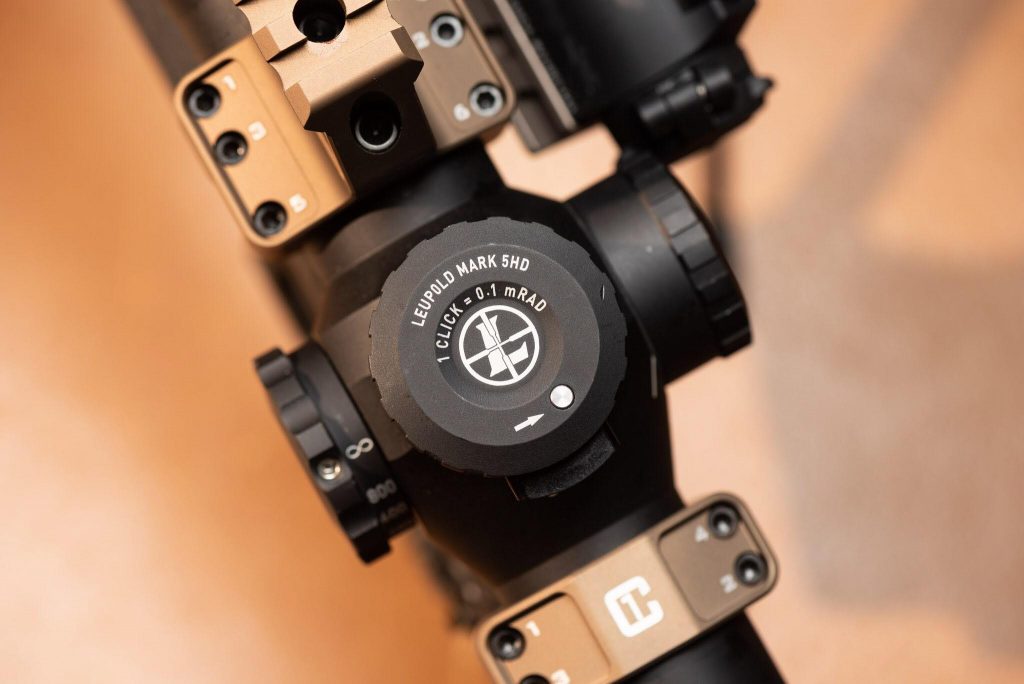 The Leupold Mark5HD features the patented Mil-grid reticle. Weighs 26 ounces and measures 12.06 inches long. This makes it lighter and shorter than the previous optic. It is First Focal Plane (FFP). FFP is needed in this application, when magnification is adjusted the reticle gets larger and smaller precisely with the magnification adjustment while keeping subtensions correct. The Mark5HD also more elevation travel than the Mark4 and is 3.6-18, 5-25, or 7-35 power.
The Process
This process began because Soldiers who were employing the equipment, including teaching others how to run the same equipment, saw a way to do this more efficiently and effectively. Instead of complaining or just talking about it they took action.
A representative from Fort Benning stated that the fight for this optic wasn't much of a fight at all. The United States Army Sniper Course (USASC) instructors reached out to the Program Management office at Picatinny Arsenal about their thoughts and plan. The rep stated that they were very receptive and worked with the Manuever Capabilites Development Integration Directorate (M-CDID) at Fort Benning on making this happen. All together the process took about a year.
Think about that for a second. "Wasn't much of a fight, took a year". All excuses are invalid when someone states that they can't make a change in this Army. Yes not every process happens in this shape, form, or timeline. However, laziness and empty complaints will get you NOWHERE and get this Army nowhere.
All it took was driven individuals who had an idea and took action to make that idea a reality. Often times Soldiers will think that somebody already tried and failed to make an idea happen. Don't ever assume anything. Do your homework, reach out to those who can make it happen, give them the full idea, the problem, solution, and plan of implementation, and then STAY ON IT.
There are a lot of resources to reach out to when you have these ideas, not just about weapon systems but about anything that can improve our Armys Lethality.
Resources
–Logistic Assistance Representative, this is your main man within the field that you are looking to improve
-Tank-automotive and Armaments Command (TACOM). This is a very broad entity however it is a place that makes a lot of final decisions and does a lot of fieldings. Hint hint new ideas..
You will find who you need within TACOM depending on the area you are focusing on with some quick searching and asking around.
–XVII Airborne Corps, This entity recently created an "innovation challenge" to get ideas into the corps from those willing to give them.