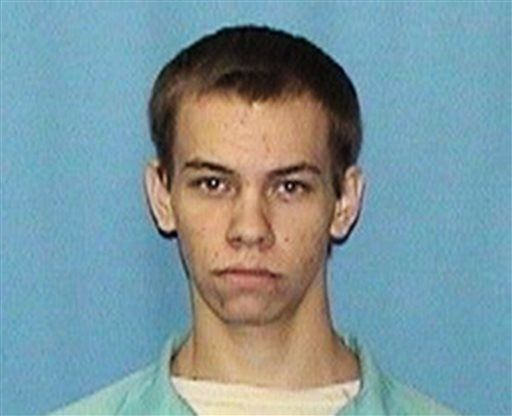 Quick action by law enforcement cut short a plan by two Illinois criminals to traffic a cache of stolen firearms across state lines to arm protestors in Ferguson, Missouri.
In custody are Dakota R. Moss, 19, and a currently unnamed 17-year-old accomplice, the former facing a litany of federal charges. It is believed the pair stole a pickup truck from an area high school parking lot, then used it to help batter their way into the Buchheit agricultural store in Centralia, Illinois, in the early morning hours of Nov. 29.
In the heist at the ag center — during which the burglars returned twice over a two-hour period — 39 firearms including 29 pistols, nine rifles and a shotgun were taken. Apprehended the next day, the teens advised police they had discussed plans to take the stolen weapons some 70 miles into nearby Ferguson then sell them illegally to protesters in the area. Once sold, the two planned to continue their burglary spree in Missouri, with the protests as a pretense for further looting.
"That's what they said they planned to do with them," Centralia Police Department Capt. Rick Densmore told the Belleville News-Democrat. "But I think that was just one of the idiots shooting his mouth off to federal investigators."
In reality, all the budding crooks were able to do was attempt to sell the arsenal to an area man for $1,500. Wary of the terms of the deal, the man promptly tipped off law enforcement who arrested the pair on Nov. 30. Since the arrest, at least 35 of the firearms have been recovered.
"More than anything, the ability for us to get most of those guns back that night probably ended up saving some lives," said Centralia Police Chief Doug Krutsinger.
Following an investigation by local police and the Bureau of Alcohol, Tobacco, Firearms and Explosives, Moss has thus far been charged with stealing firearms from a federal firearms licensee, possession of stolen firearms, being a felon in possession of firearms and with carry and use of a firearm during a crime of violence. The penalties for the charges range from five to 10 years for each count.
Both Moss and his accomplice were felons out on supervised release at the time of the spree. According to court documents, Moss was previously convicted on Jan. 8, 2013, for unlawful possession of a stolen motor vehicle.
Besides the two primary suspects, federal agents have identified at least five other individuals, including two felons, who knew of the burglary after the fact and were involved in varying stages of trying to buy or sell the illegal guns.
The federal government is building its case and is planning to prosecute.
"Firearms trafficking is always a very serious crime. But it is even worse that these two considered profiteering from the lawlessness in Ferguson by planning to sell arms to rioters and looters," said Assistant U.S. Attorney Stephen R. Wigginton of the Southern District of Illinois.
This is not the first investigation pursued by the feds dealing with illegal firearms in the Ferguson area in recent days.
In late November, federal agents and local law enforcement arrested two men, believed to be members of the New Black Panther Party, in connection to illegal bomb making and weapons charges.  The pair, Brandon Orlando Baldwin, also known as "Brandon Muhammad," and Olajuwon Davis, aka "Olajuwon Ali," are facing one count each in connection with making straw purchases of handguns from a Cabela's sporting goods retail outlet in Hazelwood, Missouri.
Baldwin and Davis had also acquired two pipe bombs which, in a report by the St. Louis Post Dispatch, they planned to use in a series of attacks on the St. Louis Gateway Arch, and to kill St. Louis County Prosecuting Attorney Robert McCulloch and Ferguson Police Chief Tom Jackson. The two wanted more bombs for their stockpile, but were forced to wait until one suspect's girlfriend's Electronic Benefit Transfer card was replenished, buying time for authorities to intervene.
In the Centralia case, Moss will be arraigned in US District Court on Dec. 10.
Source Article from http://www.guns.com/2014/12/06/teens-busted-for-stealing-39-guns-planned-selling-them-in-ferguson-video/