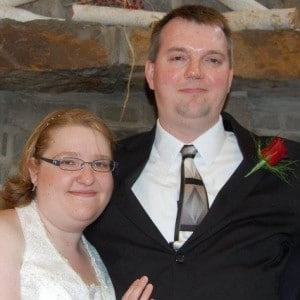 Four suspects are in police custody after an attempted robbery at a Shawnee, Kansas, gun shop Friday afternoon led to a shootout between the suspects and the store owner.
Local media reports indicate that the suspects entered She's a Pistol just after 2 p.m. while the shop's owners, Jon and Becky Bieker, were inside. Details of the incident are still slightly vague.
When officers arrived on the scene, they found two suspects suffering from gunshot wounds, while the other two suspects had fled. Jon had also been struck by gunfire, and Becky had been assaulted.
The two suspects and the two store owners were all transported to the hospital, where Jon later died.
Police later received a call from Carolyn Thomas, who lives nearby and said that two men were on her screened-in porch, banging on her door and trying to get inside. The men said they were hurt.
"When finally I heard all the sirens and everything it's like, 'This is not cool.' I called 911, they said, 'Stay in, don't go out, there's been a shooting in the area,' and they said don't open the door until police get there," Thomas told KCTV.
The two men, one of whom had been shot, were later identified as the remaining two suspects.
All four suspects are now in police custody, with three still in the hospital. Two remain in critical condition, while the third suspect's injuries are believed to be non-life threatening.
The suspects have been identified as Hakeem Malik, Nicquan Midgyett, DeAnthony Wiley and Londro Patterson III, and authorities believe they may be responsible for other recent armed robberies in the area as well.
Becky was released from the hospital Sunday, now mourns the loss of her husband, and asks the tragic incident not be turned into a political platform.
"Thank you to my friends, family, and community for their love, prayers, and support during this very difficult time. I have lost my husband in this senseless murder. Although tragic, he saved my life because he carried a firearm," Becky said in a statement.
"Guns are not evil," she added. "I would not be able to make this statement if private citizens such as Jon and I were banned from owning them. Please respect my husband's memory by refusing to turn this tragedy into a political statement in support of banning firearms."
In addition to aggravated robbery, the four suspects are now facing first-degree murder charges for Jon's death.
Source Article from http://www.guns.com/2015/01/12/store-owners-wife-he-saved-my-life-because-he-carried-a-firearm-video/