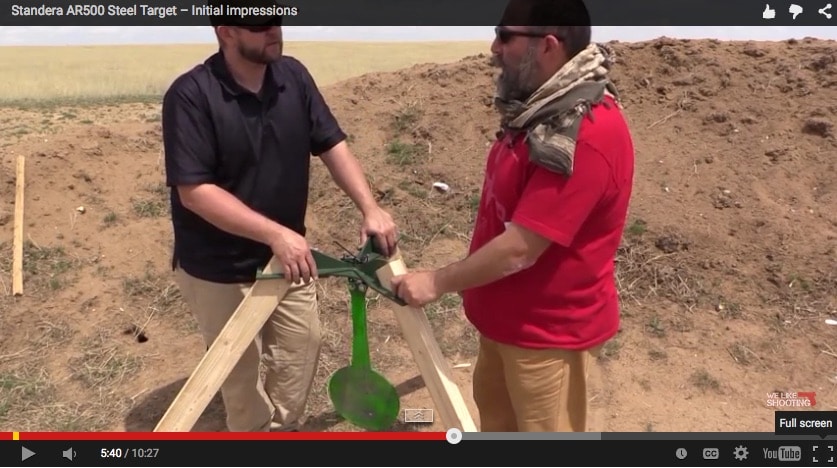 Stats
The Standera shooting stand is laser cut from 1/4″ mild steel plate and comes with all hardware for assembly and for attaching targets except the 2x4s, which you can pick up at any hardware store.
The steel targets themselves are made from AR500 Armor Steel Targets laser cut and 3/8" thick.
Cost is about $74 for the stand or $144 for the stand + steel target. Plus whatever 2×4's cost in your neck of the woods.
Initial Thoughts
We found the stand to be Durable. And the mounting hardware (bolts, chains, target) easy to set up.
Standera claims their design requires very minimal maintenance for you the shooter and we found this statement to be true, with the only maintenance we were required to do was to add a fresh coat of paint as desired.
The stand was very easy to assemble. The support chains are short in length and high above the target so while we tried it was difficult to hit them with an errant shot.
We also liked how the stand utilizes wooden 2x4s legs. They're inexpensive, light and easy to replace they also create a stable tri-pod design with no digging of holes, no pounding poles into the ground.
More after we have had a few months to punish the system.
See more from the Source Article from http://welikeshooting.com/reviews/gear-reviews/standera-ar500-steel-target/