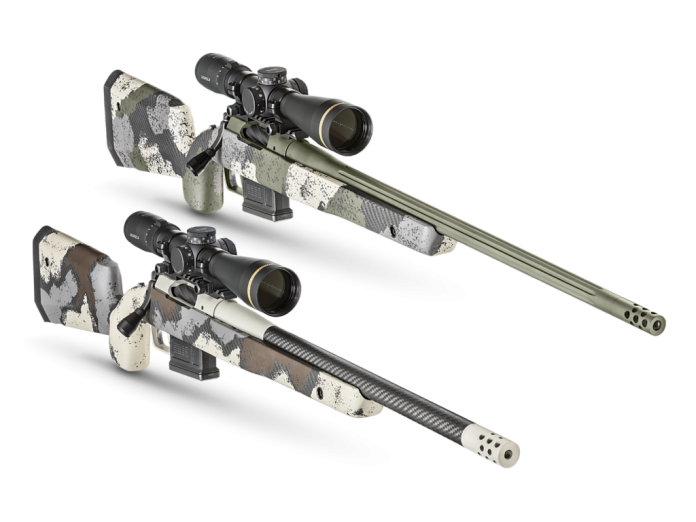 Well, these were unexpected. After the rather head scratching introduction of the "Delta 5" line from Daniel Defense I didn't think another company would try their hand at bolt guns for a bit.
I was mistaken, and not unhappily so. The new Waypoints look… pretty good.
SEE THE WAY
Springfield Armory® is proud to introduce the Model 2020 family of bolt action hunting rifles. Precision manufactured in the USA, each Model 2020 is built to deliver the accuracy and performance expected from a custom grade rifle. The Model 2020 Waypoint features a premium carbon fiber stock and the option of a steel or carbon fiber barrel with an impressive .75 MOA accuracy guarantee. Learn more at springfield-armory.com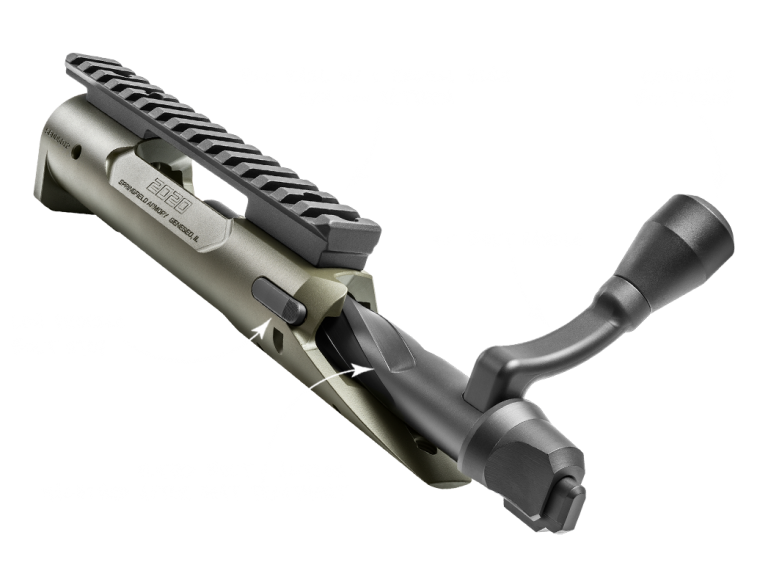 LESS TALK, MORE ACTION
Accuracy and performance begin with the all new Model 2020 action. Precision manufactured from premium materials, each Model 2020 action is the foundation for success and is designed to take advantage of today's most advanced production techniques. Dual locking lugs on the fluted bolt run smoothly down EDM raceways for perfect, repeatable engagement while an optimized extraction cam provides robust, reliable extraction in any condition. Additionally, the bolt features dual cocking cams for ease of operation and toolless disassembly for maintenance.
CUSTOM FEATURES
Offering users a custom-grade firearm for thousands less than you would expect, the Model 2020's receiver features top-tier features and refinements. Providing strength and repeatability is an integral machined recoil lug, and electrical discharge machining (EDM) of the bolt lug raceways ensures precision dimensions and smooth cycling. An enlarged ejection port, sliding extractor — for reliable operation in the most adverse conditions — and hybrid dual-plane feed ramp deliver reliable and repeatable performance.
All this is well and good but what Springfield Armory is doing is something Daniel Defense wasn't able to energize on with their name and reputation, Springfield might pull it off.
The Delta 5 came off as a weird wannabe "sniper" rifle that confusingly contrasted with their DD5 line which was always trying for that M110 vibe. It was just far too close and no one could quiet figure out why DD had made this kinda pricey R700 thing… not the Remington was wowing anybody at the time.
Springfield seems to have taken a different path to a similar product and that makes all the difference sometimes
A. Springfield Armory doesn't have a competing precision rifle, the legacy M1A series are a nostalgic category and that files differently. They aren't pushing a premium tier SASS type rifle with the SAINT .308's like the DD5 is against their Delta 5.
B. The 2020 Waypoint is clearly its own product. It is not trying to capitalize on how awesomely awesome the SAINT or EMP are and is instead just sliding into our DM's like some kind of rugged mountain adventurer. And that works.
C. Camo is cool. Perhaps the most striking way Springfield has made this thing stand out is the least mechanically important, the 'Evergreen' and 'Ridgeline' camos. They feel like the look I want out of a bolt gun regardless of the mountain range. They feel custom, even if its just an assembly of well picked parts. The Delta 5 was black… yay.
D. The right balance of traditional aesthetic and modern features, QD sling points and AICS magazine compatibility, good. Traditional bolt action lines that forego the overt tactical "chassis" look and make us think of the M24/M40 as we knew it through GWOT and our capable deep nature hunting guns, also well done. Optics rail and carbon wrapped fluted stainless steel barrels, nice touch. The option to "opt out" of the superfluous features and save money, fantastic finish.
E. Nailing the "semi-custom" price range with a simple parts selection on their end. A few calibers, a pair of camos, a pair of stock types, a pair of barrel types. Logistically easy with a pick your rifle feel.
I'll be honest, my gut reaction to this was WTF? Why!? Similar to the Delta 5. But having absorbed the 2020 Waypoint's niche… I am in. And to give some credit back to Daniel Defense, I have that same cautious optimism for their revival of the Hudson H9.
Well done stepping into a new space, Springfield. Well done indeed. If they unbox and shoot as well as they look this will likely be a strong catalog addition.