Full disclosure, here. I normally carry full-size guns for CCW. I prefer the increased capacity, enhanced shootability and superior adaptability of bigger guns and simply accept the added weight, bulk and discomfort as the price of doing business. Although there are many little guns I like, the relative trade-offs in capabilities with them always pushed me back toward bigger guns.
To switch, all I needed was to find a gun with all the features of a full-size pistol, but small enough for comfortable carry. Easy, right? Not so much. It was always basic physics that seemed to get in the way. That is, until now. It seems there's a pistol that might just offer the best of both worlds — full-size capabilities and CCW-ready dimensions.
That pistol is the brand new 9mm Hellcat from Springfield Armory. The development of this seemingly physics-bending compact pistol was, in the words of Springfield Armory CEO Dennis Reese, "shaped by a singular mission — to deliver the ultimate concealed carry handgun." Did Springfield succeed? Let's take a look and see.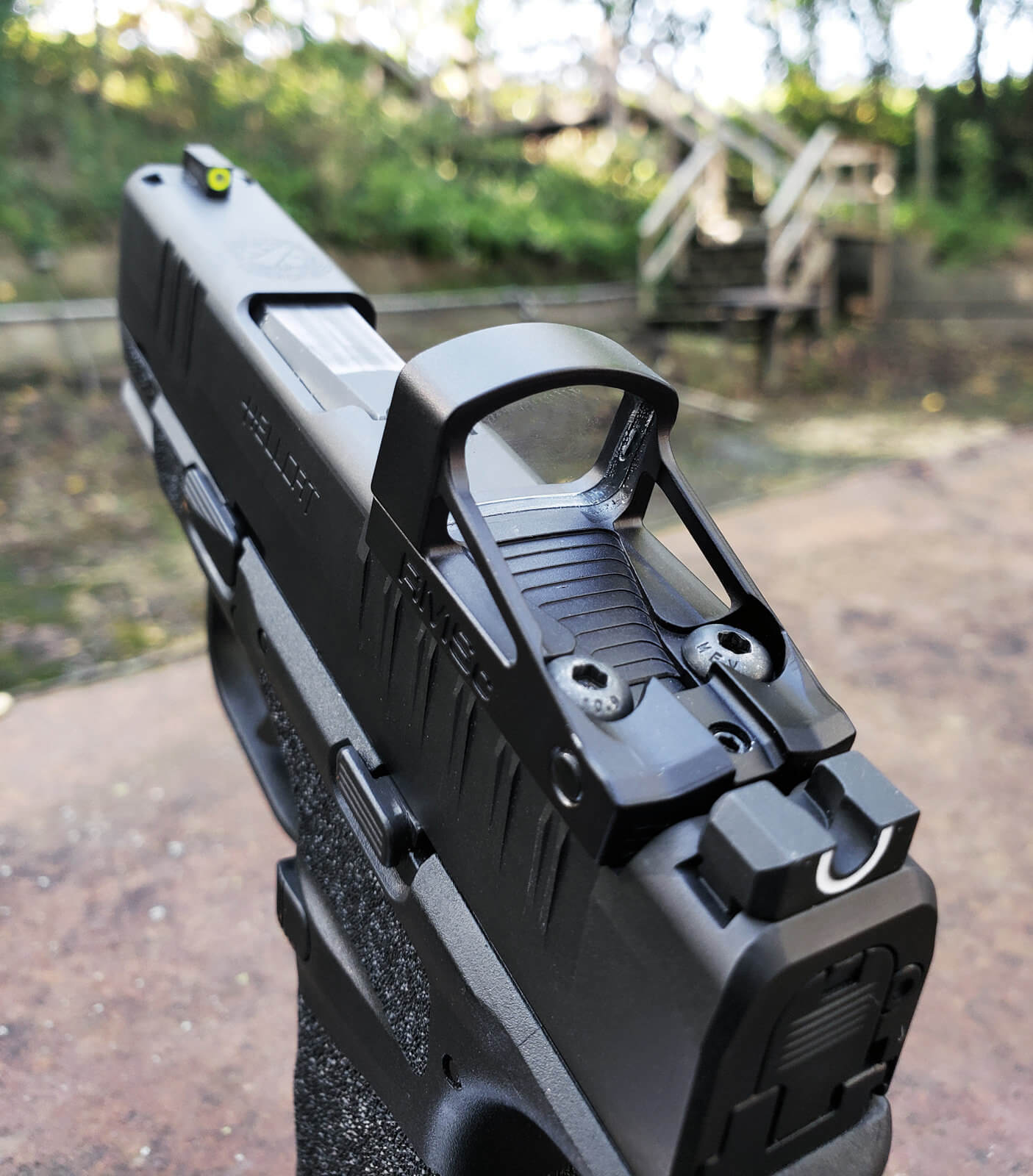 Standing Apart
While the micro-compact semi-auto pistol market is packed with options, the new +P rated Hellcat sets itself apart with some very unique features. But first let's discuss its dimensions so you can appreciate how small it is. The pistol weighs around 18 oz., has a short 3″ barrel and is a mere 1″ wide. Yet within these tiny dimensions the pistol packs an impressive 11-round capacity within its patented magazine — and bumps it up to 13+1 with the included extended magazine. Springfield describes it as "the world's highest capacity micro-compact," and I haven't been able to identify an alternative to refute that claim.