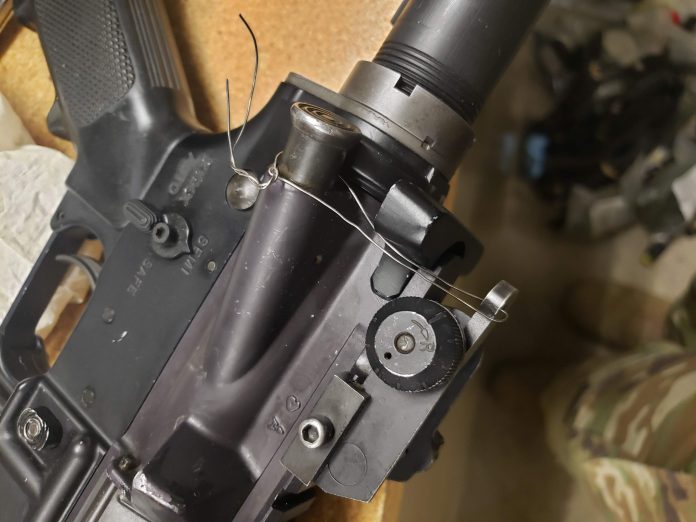 Real weapons… real problems. Don't let these sneak up on you.
M4/M16 Series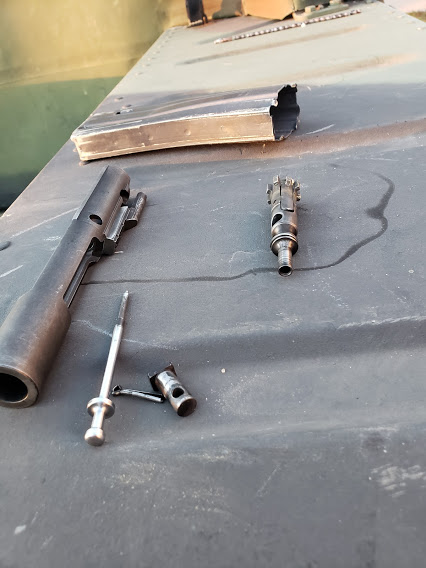 <- Sim rounds.. They often get stuck inside barrels. However this gun was blown due to a live round being shot through 25 sim rounds, seen in the rear of the photo. The gas blew down through the bottom of the magazine and the shooter had only minor cuts on his face.
A loose castle nut. Found quickly due to the factory staking marks being off-center. Often times operators will take the castle nut off to put a different end plate on. When the nut is loose, recoil of the weapon can not only cause it to work more loose but also start to make the end plate bend or twist which can then lead to lost takedown spring and detent… and rear takedown pin which will no longer be captive.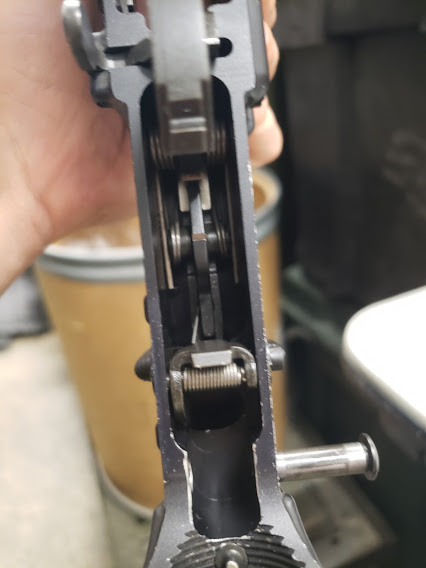 <- An auto sear leg that is stuck inside the trigger. If that gets sheared… No bueno. Crucial parts for safe select-fire need to be in their proper spots in proper condition. A runaway rifle is a nightmare.
Optics and Iron Sights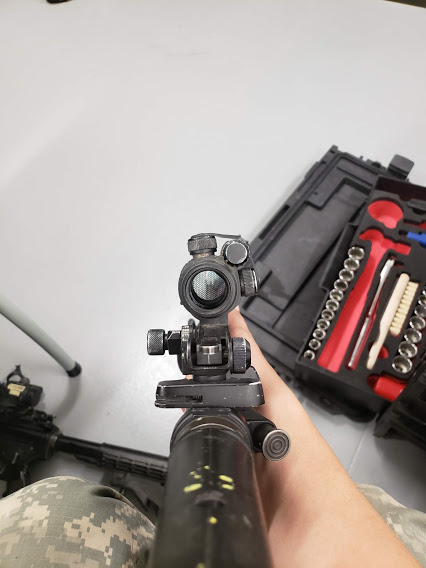 An off-center CCO. The allen screws on the mount can come loose which then cause the optic to rotate. If the optic is not aligned parallel to the ground the zero adjustments will not move properly side to side and up or down. Also, side not, it doesn't actually matter which side those turrets are on as long as one is vertical and one is horizontal. Clicks are the same internally either way.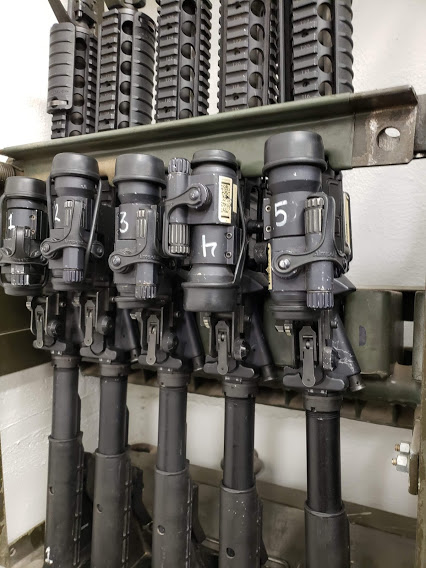 An upside down mounted CCO ->
It a… doesn't work in that direction.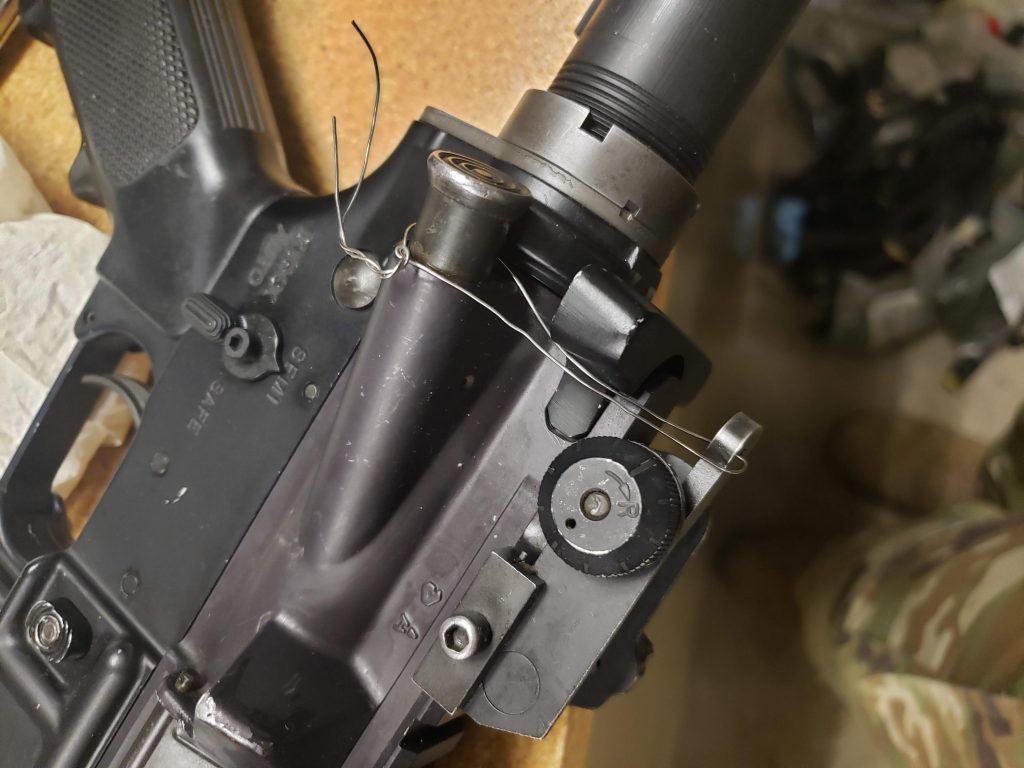 A loose Ma-tech sight aperture that was laced to the forward assist… Yep, tied down with wire. This happens a lot, where the aperture pin starts riding out causing the aperture to not stay down. The metal is very difficult to stake. New Ma-tech sights now come with a dimpled pin to fight this issue but old sights may experience this. Buyer beware if you're a cloner.
Machine Guns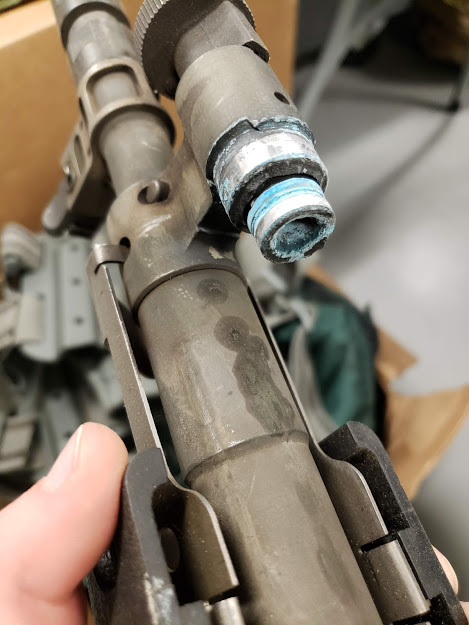 <- A gas regulator that has not seen any cleaning in awhile… and was probably put away wet. Do not use a lubricant unless using a dry solvent after on this part of the weapon as it attracts more carbon.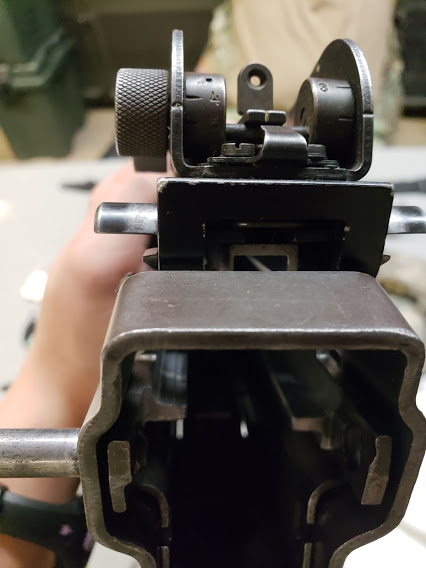 A M249 that was either run over or dropped from a helicopter, cant remember on this one. The feed tray cover is now off-center from the receiver. It done broke. ->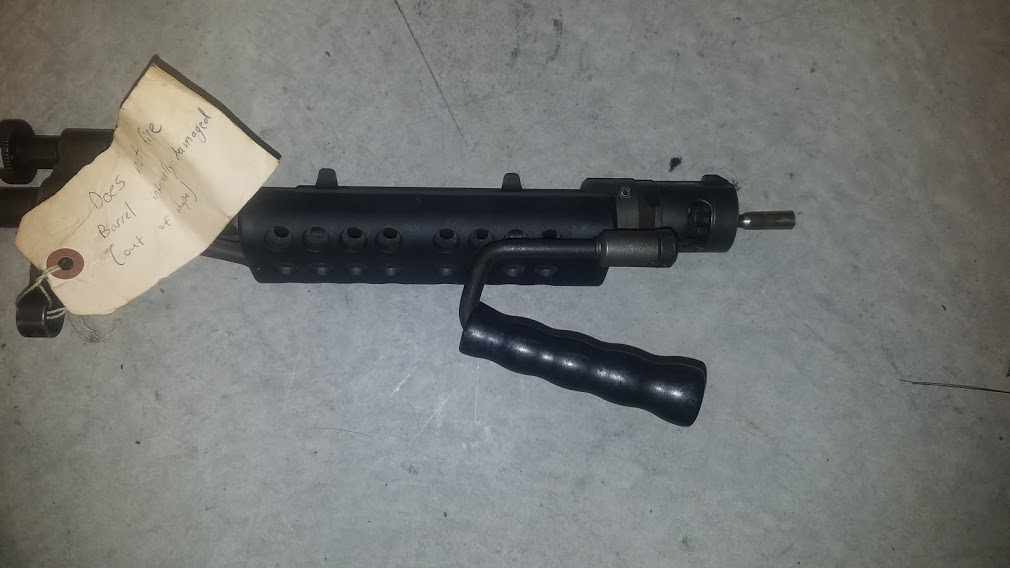 A M249 barrel that the operator left a tag stating "does not fire, barrel internally damaged". The barrel was, in fact, not damaged. But it did have a ruptured cartridge inside that was easily removed with a ruptured cartridge removal tool. Believe it or not the have bolt carrier that is spring loaded to rip a round from a metal link, shove it into the chamber, and fire it as soon as it gets there also has the force to tear brass sometimes.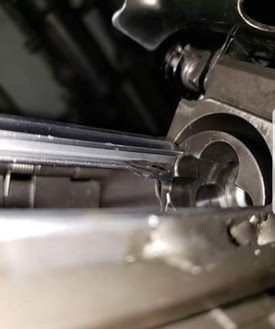 <- A M249 receiver rail that has completely split and was not seen until a malfunction occurred during firing. Due to the rotation of the bolt consistently putting stress on this part of the gun it is important to continuously check for cracks on the internal rails and receiver.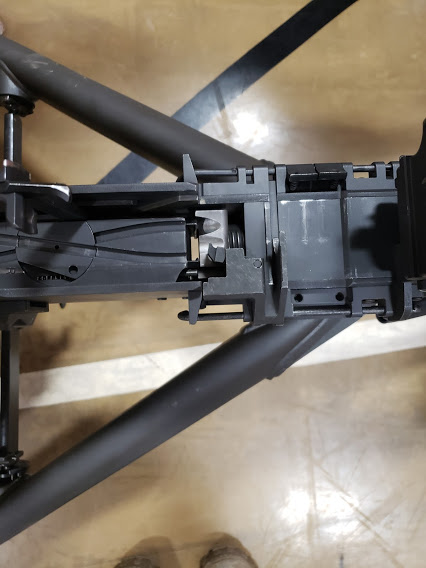 A M2A1 in which the barrel was not properly seated inside the extension. You can see that it was not screwed into the extension due to still seeing threads. This will cause the gun to explode due to headspace issues. ->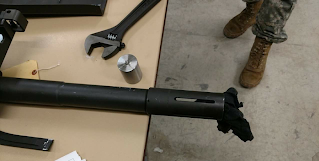 A MK-19 that had a rag inside the barrel. Caught when a bore constriction gauge was put through the barrel.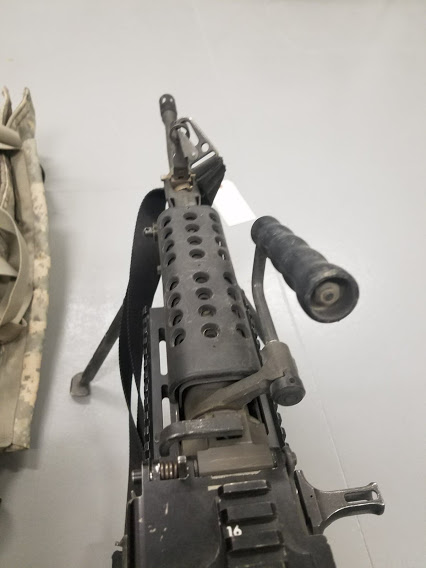 <- A M249 in which the operator thought the best place for the sling would be on the front sight. This both puts stress on the sight that has been known to come loose of its base, and well..you cannot see through the front sight now.