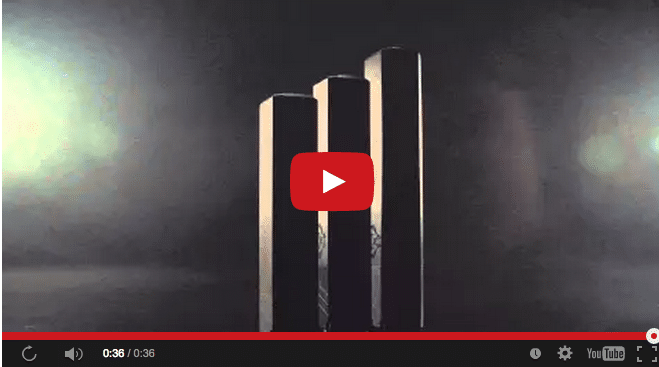 SilencerCo is gearing up to launch a new suppressor, the Omega. While details remain thin, we know it's a centerfire rifle suppressor and according to SilencerCo, it's their best suppressor to-date.
That's not all as the company is readying an updated run of pistol suppressors for people looking for a shorter, lighter can to run on their handguns for increased maneuverability and an all-around more compact package.
From the teaser it looks like the Omega combines the appearance and function of the Saker and Harvester suppressors, two of their newest and most modern products in their catalog. The handgun cans look like updated Osprey and Octane suppressors which makes sense.
Time will tell if new materials and designs are involved on the insides of the suppressors but we expect to find out soon at the Shooting Hunting Outdoor Trade Show in a couple weeks' time.
SilencerCo has been on a tear throughout 2014 and it looks like they intend to keep up the momentum for the new year. Last year they launched the outstanding Salvo 12 suppressor for shotguns, a commercial first, along with several updated rifle suppressors and new host accessories.
The updated silencers include the Specwar K and Saker K suppressors, with new shorter versions that are also lighter and more maneuverable for special applications.
The company has also launched its own line of threaded barrels for handguns starting with Glock parts with plans to expand to popular SIG, Springfield and Smith & Wesson pistols as well.
Other host accessories include their new MAAD brake, a colorful ported brake device that channels muzzle blast into bright patterns. While it's the opposite of a silencer, it gives people another way to share the SilencerCo cheer.
Additionally SilencerCo introduced a new brand of ultra-precise ammo with the Harvester brand, starting with a subsonic 300 AAC Blackout load. Unlike the majority of subsonic 300 BLK offerings, SilencerCo's is guaranteed to be accurate to less than 1 minute-of-angle with a capable rifle or pistol, while standing out as the least loud load on the commercial market.
All of these new products have been launched at very competitive rates, something that SilencerCo is good about. When they officially debut the new Omega suppressor and updated handgun suppressors we'd be surprised if they don't lead the curve when it comes to price and performance.
Who else is thinking about picking up a new tax stamp or more for 2015?
While they don't have information about these upcoming products available just yet, more information about SilencerCo and their latest offering can be found on the company website and more up-to-the-minute SilencerCo news is always being posted to their Facebook page.
Source Article from http://www.guns.com/2015/01/07/silencerco-teasing-the-omega-their-best-can-yet-video/