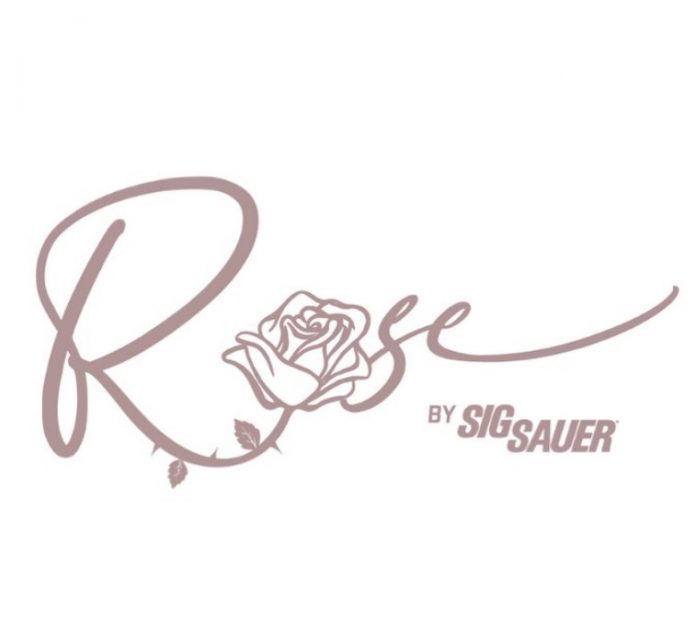 "We want them to be strong, we want them to find confidence and independence, and this is my way of helping".-Lena Miculek about new firearms users and ROSE.
SIG Sauer recently released photos of videos of a SIG P365 with pink controls. A pink trigger, pink slide lock and release, and pink takedown lever. What most didn't do though, was to look past the gun. SIG Sauer ROSE is not a pink gun, it is a program started by Lena Miculek to support those who need to be looked at more, the female firearm user.

The Program
This program is directly dreamed up by Lena Miculek. Dream meaning dream. In the video below (that was rudely privatized by Sig Sauer but can still be accessed by clicking below) Lena talks about how she is ready to use her knowledge and skills to help others. This time being women especially. ROSE is not a product, but a program.
The Kit
The SIG SAUER ROSE kit includes either a custom P365-XL COMP ROSE in 9MM or a P365-380 ROSE with:
two magazines,
a signature ROSE Vaultek Lifepod™ pistol safe with built-in lock system and TSA approved,
five polymer dummy rounds for safe dry-fire practice,
a magazine loader,
and a personal note from Team SIG professional shooter Lena Miculek, which includes access to the QuickStart guide and online training series.
What really sets this kit apart from others are the dummy rounds and the pistol safe.
Good dummy rounds are often hard to find which can lead to unsafe dry fire, especially with novice shooters. The fact that this kit which is truly not just a gun but a way to support new female shooters thought about that shows what they truly care about, the shooter.
As far as the Vaultek Lifepod, this is essential for women who are new shooters. One of the first questions that caring firearms owners will have is "how do I keep the handgun away from my kids". It is an important question that needs a good answer. Sadly, many gun owners don't really find a good answer quick enough to own a safe locking case the day that they pick up their carry gun. This changes that with a lockable and TSA approved pistol safe. Safe and able to travel from day one.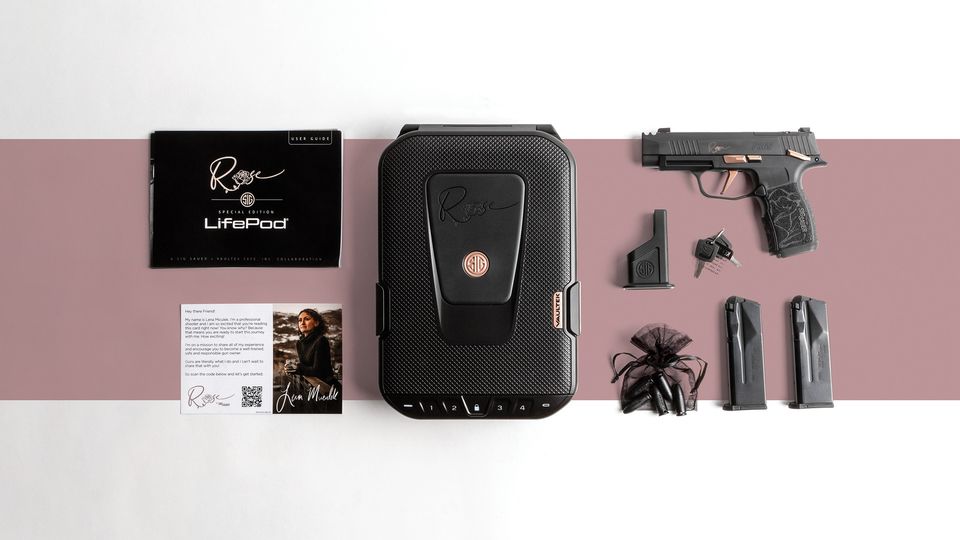 There is also a new target released that can be downloaded here.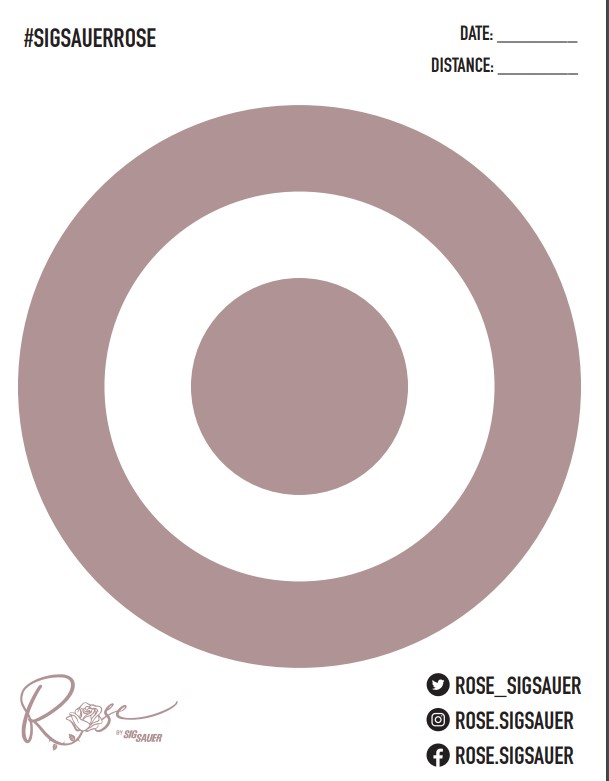 The Gun
The SIG P365 has already been noticed and adorned by females and males alike. It is the perfect carry pistol due to shooting like a full size but being small enough to carry comfortably with no worry. The 365 has gotten even better with the release of the P365-XL Comp. A larger carry sized gun with integral compensator, which is available in the ROSE Kit. (which is a good deal in itself)
When it comes to ROSE most will first notice the custom firearm which actually is pretty sharp. The custom P365 can be chosen as the P365-XL Compensated or the P365 in .380. There is a custom stippled grip with a rose like pattern, and all controls are in rose included the slide lock, takedown lever, trigger, and safety. yes, there is a safety on this custom 365.
Valentines Day present anyone???
More Information
Edited to add 20:30 on 12 Jan: There have been a couple of purchases today of the kit that I read about in the ROSE Community. Looks like only local dealers are selling them right now and the price tag was $1065 at that specific dealer.
Information as far as purchasing has not been released yet. Everything was just released on 12 January 2023, so be patient.
If you are a female and want to join the online Facebook community click here
To see more information publicly please follow/like ROSE's Instagram and Facebook.
So maybe next time due to this program, we can look past just the "pink gun".