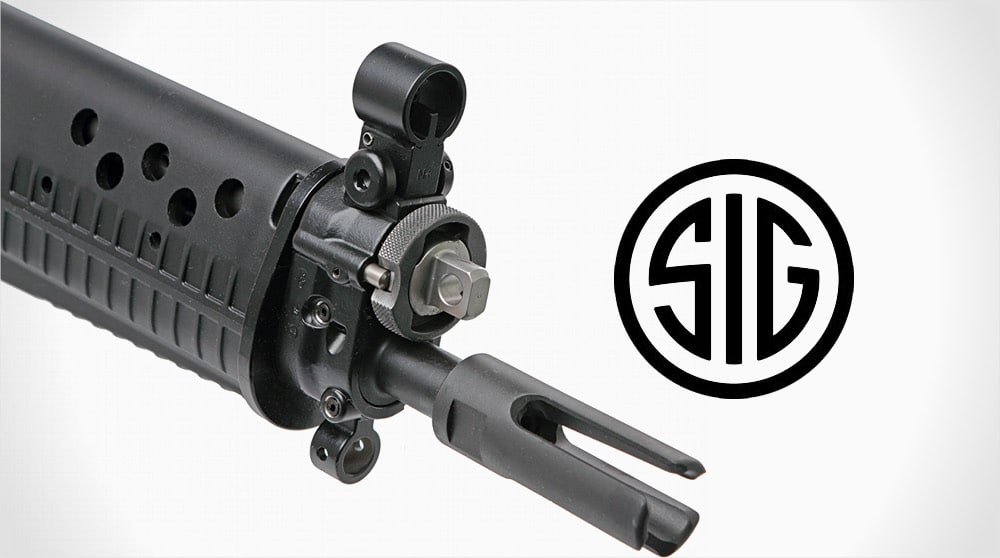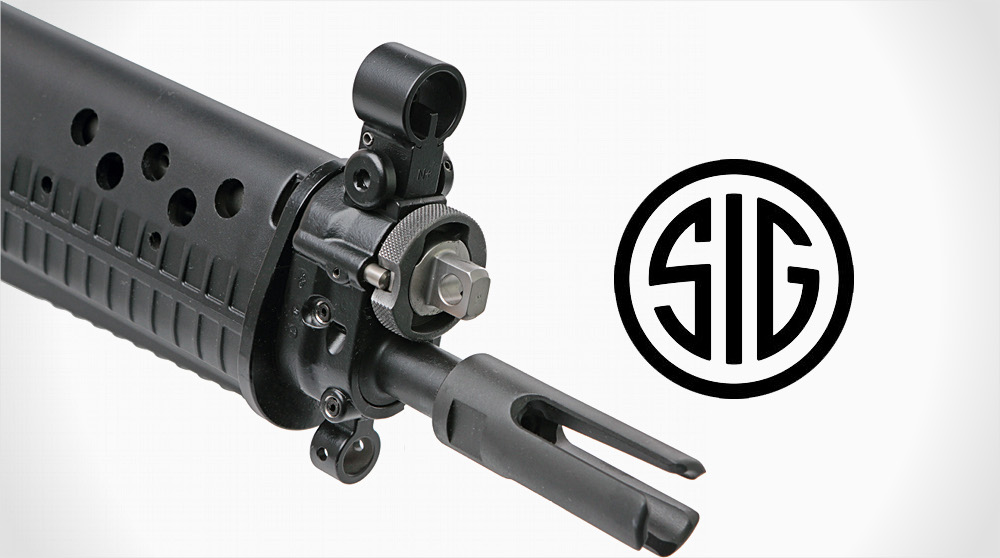 SIG Sauer has imported a small number of gems to the states, a limited run of Swiss-made SG 553 pistols. Based on the world-famous SG 550-series design, these are the only SG 553 pistols ever brought into the U.S.
And being entirely Swiss-made, they carry with them a kind of prestige only a SIG can have thanks to the excellent quality and workmanship.
"The classic SG rifle series are highly sought among collectors and firearms experts," said SIG's Jeff Creamer. "This was a unique opportunity and the only time SIG Sauer has been able to offer the SG 553 to the commercial market in the United States."
These pistols use the proven SG 550 adjustable gas piston system and share the same internals and receivers. The key difference is like the SIG 553 carbine, they have a shorter barrel, gas piston and handguards. The SG 553 carbines and pistols are updated, improved versions of the SG 552, or SIG Commando.
Chambered for 5.56 NATO, the pistols have ambidextrous controls and a hooded front sight. All steel parts are treated with a nitrided finish and use 30-round standard-capacity 550/551 magazines that "rock and lock."
The SG 553 pistols are offered with either the standard rotary diopter rear sight or with a flattop Picatinny rail. Railed models come with compact flip-up backup iron sights.
They're complete with a mil-spec polymer handguard and assembled with SIG's in-house 3-prong flash hider. Each pistol will ship with one 30-round Swiss-made polymer magazine.

Weighing in at just under six pounds dry they're in the middle of the pack of rifle-pattern pistols as far as weight is concerned and are built around a 8.9-inch barrel with a 1-in-7 twist. The pistol measures in at 20 inches overall.
As far as collectors items go, and being SIG Sauer collectibles at that, the SG 553′s MSRP shouldn't surprise too many. It's $3,792 — on the high side for someone who just wants a 5.56 pistol, but not necessarily for someone who wants a true SIG SG 553.
For people with gun rooms, not gun safes, these pistols may be too hard to pass up.
And if you already haven't, check out SIG Sauer's Facebook page for up-t0-the-minute news on all things SIG.
Source Article from http://www.guns.com/2014/09/11/sig-announces-limited-run-of-swiss-sg-553-pistols/?utm_source=rss&utm_medium=rss&utm_campaign=sig-announces-limited-run-of-swiss-sg-553-pistols